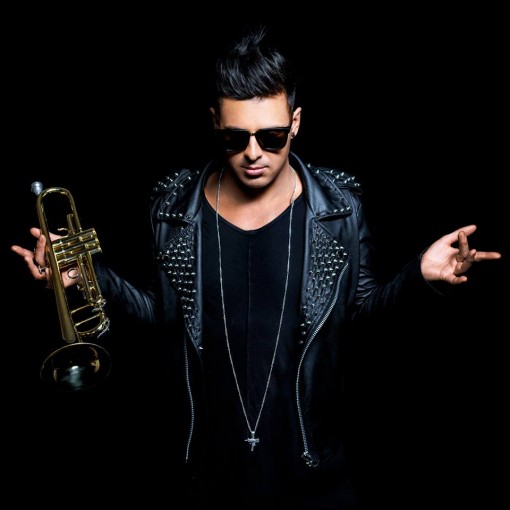 NOV 14 x ZOUK MAIN ROOM SUPPORTED BY GOLDFISH & BLINK + HYPEEMBEATS
ENTRY:
RM50 (BEFORE 11.30PM)
RM65 (AFTER 11.30PM)
RM65 (AFTER 2AM)
In less than a decade, Timmy Trumpet has successfully transgressed from the international stage as an acclaimed Jazz musician to the realm of global dance music. Now as a combined DJ/Instrumentalist, he stands as #2 DJ in Australia (inthemix Poll) with a production resume boasting several Beatport #1 releases. Signed to Ministry of Sound, his last 3 singles have all reached the #1 spot on the ARIA Club chart. Rightfully dubbed 'the busiest DJ in Australia,' Timmy averages 10 flights a week, juggling over 200 shows per year, including major festivals and international super clubs.
No stranger to the limelight, Timmy won 'Young Musician of the Year' at age 13 before being granted a full scholarship by the Sydney Conservatorium of Music, where Sydney Symphony Orchestra's Anthony Heinrich tutored him. Within two years he secured a position as the leading solo trumpet player in the Australian All-Star Stage Band, taking part in an extensive tour through Sweden, Switzerland, Germany, Denmark and Holland covering some of the world's biggest Jazz Festivals including Montreux and the North Sea Jazz Festivals. After developing perfect pitch at a young age, Timmy's progression into dance music was propelled by his ability to effortlessly mix in key, mastering the art of improvisation.
The live DJ/Trumpeter cross-over experiment proved a great success, providing the launching pad for a career in dance music. After landing a contract with legendary house label HedKandi, he jumped on board the next flight to the UK, which lead to touring and performing to record crowds at South Korea's Mass, Thailand's Full Moon Party and playing alongside Erick Morillo at Pacha Ibiza. Armed with a pocketful of contacts, Timmy was determined to create a name for himself.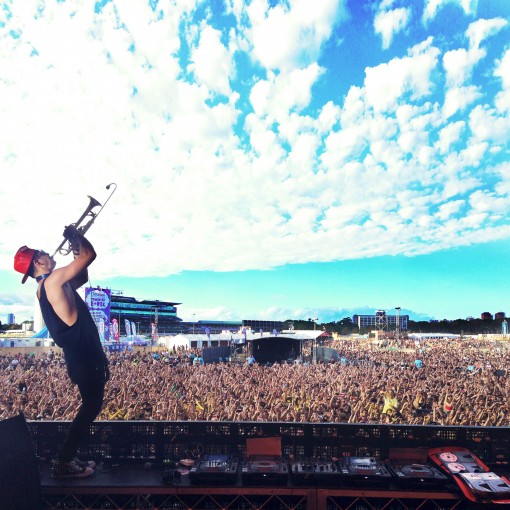 Since then, Timmy has established himself as a pillar of the holy trinity atop the global sensation that is Melbourne Bounce. Alongside fellow Bounce masters Will Sparks and Joel Fletcher, the three are set to embark on a 40+ date Bounce Bus Tour across North America, in association with Beatport, SiriusXM, SOL REPUBLIC and Australia's Stereosonic.
Timmy's club productions have reigned supreme with his Beatport #1 New World Sound collaboration 'The Buzz' plus a string of successes with labels like Dutch powerhouse Spinnin' Records. Timmy Trumpet has now teamed up with New Zealand's MC Savage, taking his Beatport chart topping 'Freaks' to a whole new level. With the vocal collaboration debuting at #10 on the ARIA Singles Chart, #1 on the ARIA Australian Artists Singles Chart and #1 on the ARIA Dance Chart, Timmy Trumpet is proving he is a force to be reckoned with and the world is certainly watching.