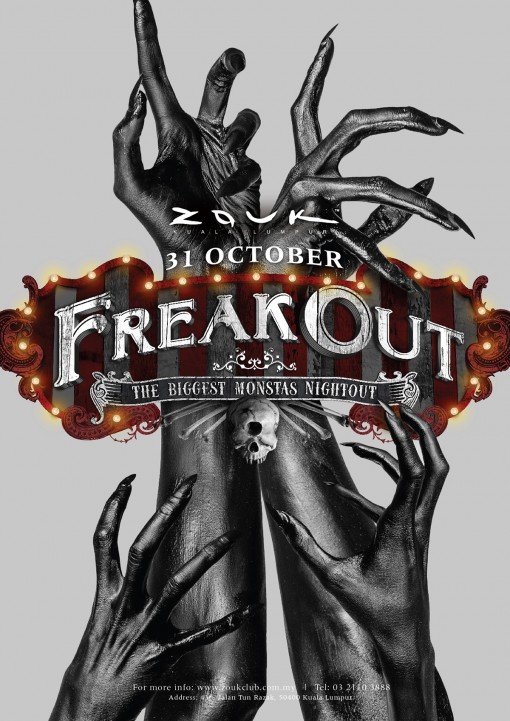 FREAKOUT, THE BIGGESTFREAK MOVEMENT IN CLUBLAND KUALA LUMPUR, IS HAPPENING THIS HALLOWEEN, AS ASIA'S LARGEST SUPERCLUB ZOUK KL BRINGS FUN-SEEKERS AND MUSIC FREAKS TO ITS FIRST MONSTA FEST
AT TREC.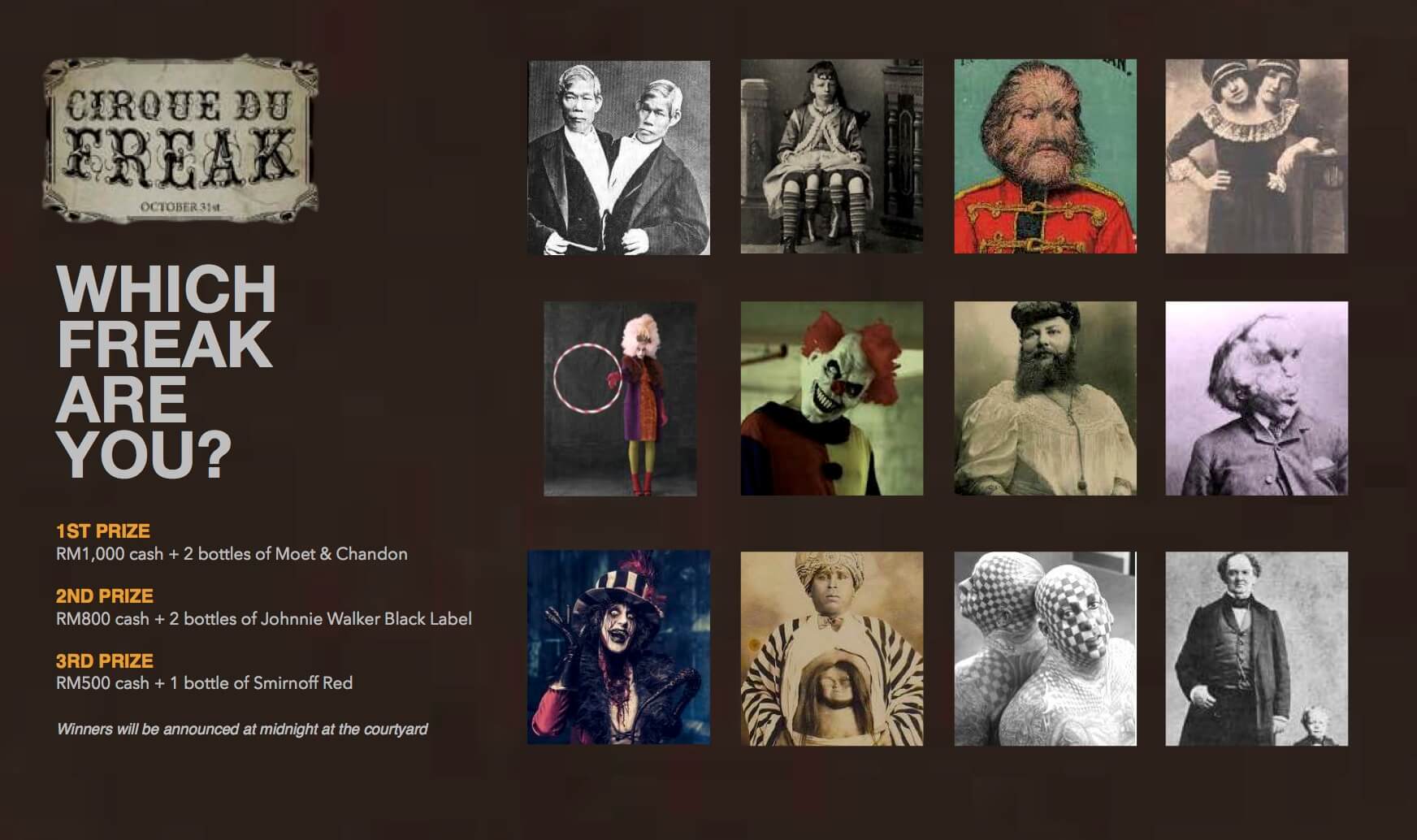 Get ready this Halloween, as Zouk KL will be putting up the biggest monsta fest, FREAKOUT, and the superclub will be transformed into a cirque for freaks, with plenty of action, sideshows and carnival games, with prizes plus cash for the coolest, scariest, freakiest costumes [yep you've read it right!] to be won.
Zouk KL is upping the ante at this year's production – the most extravagant yet – to mark one of the most important events on
the clubbing calendar at its new home, TREC.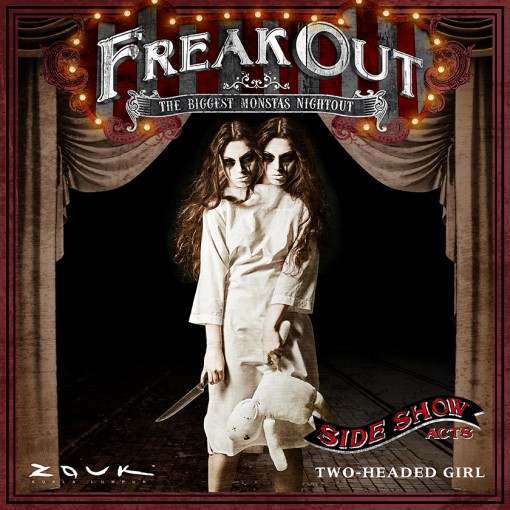 THE SIDESHOWS
The Courtyard at Zouk KL will morph into a cirque-like arena with appearances from the Fire-eater aka The Red Devil; Two-headed girl; The Twisted Contortionist; Zombified Muscle Man; Princess Python, the seductive snake charmer; Killer Clown & his diabolical mini-me; The Wizard from Hell [Dark Magic Show); The Infamous Bearded Lady, and more.
What's Halloween without a treat? Well, there will be chock-full of fun games including Balloon Dart, Knock-Over-Milk-Bottles, Wheel of Fortune, Ring Toss and more, where partygoers can win Zouk merchandise.