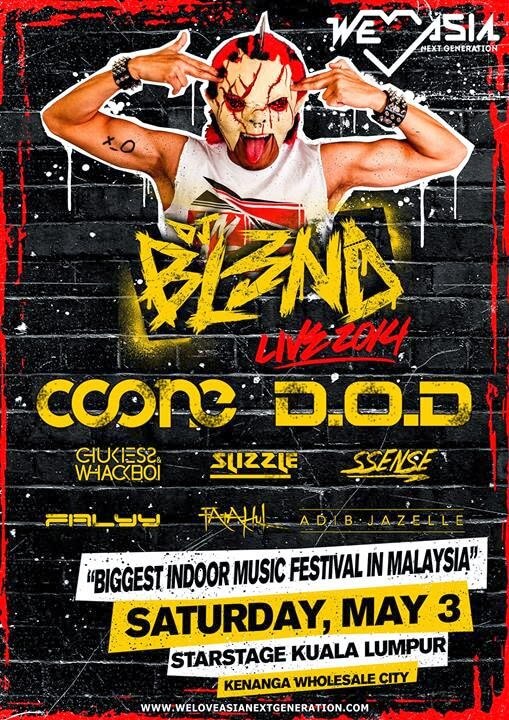 WE LOVE ASIA NEXT GENERATION PRESENTS:
BIGGEST INDOOR FESTIVAL IN MALAYSIA to be held on the 3rd of may 2014 at STARSTAGE@KWC
FASHION MALL (KENANGA WHOLESALE CITY, KUALA LUMPUR).
Featuring international superstars such as DJ BL3ND, DJ COONE and D.O.D
. as well as national hopefuls and local heroes such as CHUKIESS & WHACKBOI, Ssense, Slizzle, Fatahul and Falyy
WE LOVE ASIA NEXT GENERATION is expecting crazy party goers from all over in Malaysia.
We Love Asia NEXT GENERATION ticket sale was launched on
the 7th of march at www.myticket.my!
The ticket prices start from early bird RM69.
Show time is from 5.00 PM until 1AM on Saturday