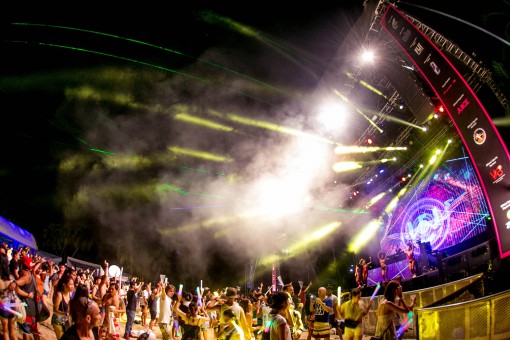 Singapore's inaugural ultimate lifestyle beach party, VIBE Beach Sports and Music Festival, ended on a high note as globally renowned tracks of the four international DJs entranced the sea of festival-goers at Sentosa's Siloso Beach, on Saturday, 21 March 2015.
VIBE saw beach sports amateurs, Zumba enthusiasts and music lovers from all walks of life streaming onto the sandy beaches of Sentosa as they arrived for the various activities that took place throughout the day.
Local DJs Joshua P, Styluxtakut, and Miles Slater from Hong Kong helmed the turntables in the day, keeping the atmosphere upbeat as throngs of onlookers cheered a total of 32 beach soccer and beach volleyball teams on.
Fringe activities, such as the beer challenge and the dunking machine, proved to be crowd favourites, with beer-lovers and sharpshooters lining up to drink and to take a well-practised aim respectively.
As the day's festivities drew to a close, seasoned futsal regulars, Dorset Boys, dribbled their way to victory and White Horse smacked down competitors at the beach volleyball finals. Each winning team took home the grand prize of $1,500 cash and a trophy. The teams' infectious enthusiasm at the competitions proved that there is a huge potential for the beach sports scene in Singapore to grow.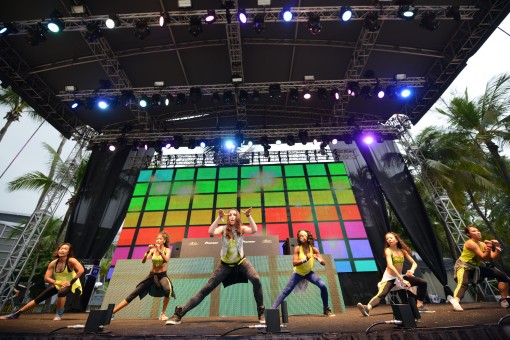 The horizon glowed a mesmerising gold as colourful masses of Zumba-lovers energetically stepped up their game and began moving in tandem with French celebrity Zumba instructor, Alix Pfrunder, alongside Singapore's very own "Zumba Angels".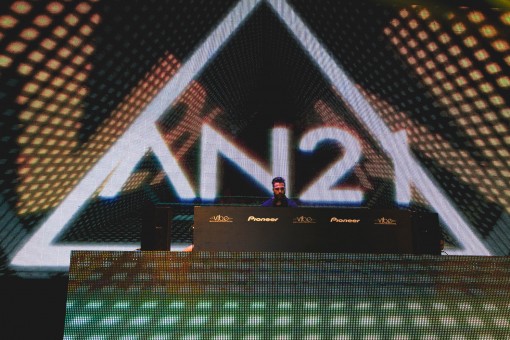 As night fell, anticipation built as the crowd eagerly waited for the first of four international DJs, Swedish progressive house DJ AN21, to take the decks. Dishing out hard-hitting beats that kick- started the night revelry, AN21 provided a smooth transition for Finnish trance music duo Super8 & Tab to take over the decks with a rendition of their hit single, "No Frontiers", that saw party goers swaying in unison to the sound of trance.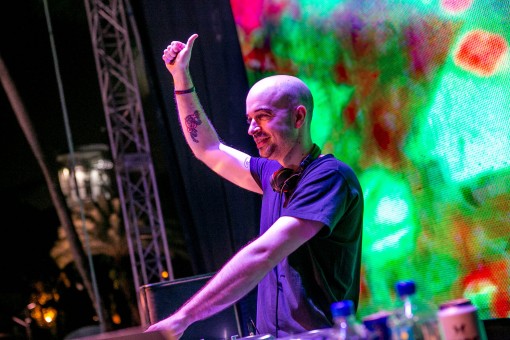 LED lit beach balls were also blasted into the skies at intervals, keeping in line with the festival's beach sports vibe. The pure trance movement continued as party-goers pumped their fists in pure delight to Irish trance maestro John O'Callaghan, who elevated the atmosphere to an unprecedented high.
Keeping the crowd unified in pulsating beats, VIBE's final act Solarstone, also known as the founding father of the Pure Trance movement, closed the night for trance aficionados. Accompanied by a sea of LED foam sticks and beach balls that lit up the dark night, Solarstone's euphoric beats ensured that this was a night to remember for festival goers.