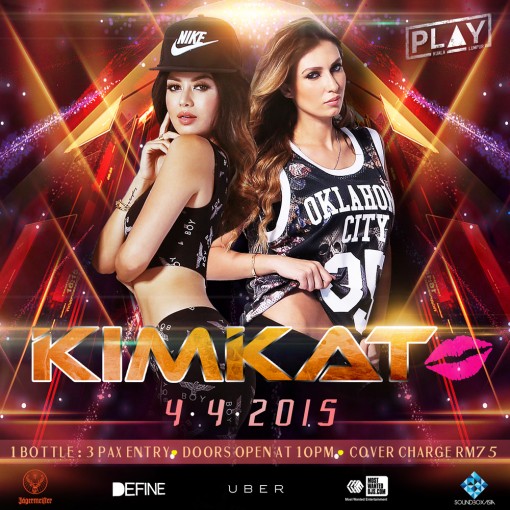 Kickoff your April weekend with the alluring duo – Kim Lee and Kat Nova, collectively known as DJ KimKat at PLAY club at The Roof. With a collective talent for recognizing exciting melodies, the multi-talented women began pursuing their dream of being internationally recognized DJ's.
Since 2007, DJ KimKat connected over their mutual aspirations and have quickly become a highly sought act in the DJ commodity. The Los Angeles natives have toured across the United States from Scottsdale to New York and internationally from Korea to Vietnam, captivating crowds with their unique electro sets. Expertly infusing EDM, Hip-Hop, Trance, and Top 40, DJ KimKat grace any venue that they play at with unrivaled energy and compelling music selection. Their stylish visual aesthetic brings another tantalizing component to an already enviable presentation.
The dynamic duo is currently working on their debut album, and is prepared to prove that they can create their own music capable of fascinating the masses.
Although KimKat will produce several tracks themselves, they have already secured several high-profile collaborators including Brian Kennedy, the man responsible for such hits as Rihanna's "Disturbia" and Chris Brown's "Forever."
PLAY club at The Roof is proud to present DJ KimKat on 4 April and is supported by Jagermeister, DEFINE, UBER, Most Wanted Entertainment and Sound Box Asia. Cover charge is RM75 and doors open from 10pm. Call hotline for more info 013 2703111 or visit FB/playclubkl