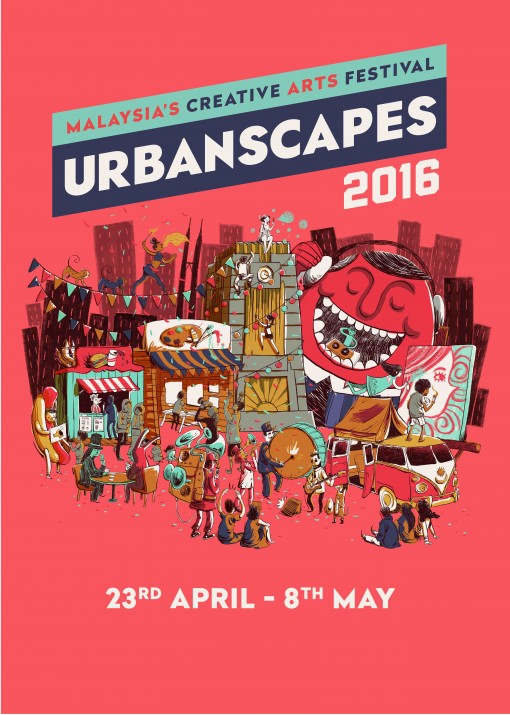 Returning for its 14th year, Urbanscapes 2016 will be reimagined into a two week-long, city-wide creative arts celebration between 23 April and 8 May. For its homecoming, festival-goers can expect the city to come alive as various venues become playgrounds for music, theatre, design, art installations, markets and experiential events headlined by international and homegrown talents.
"The entire city is now our festival site. After 14 years, Urbanscapes is returning to its roots and rediscovering the urban environment it started from. No longer a weekend wonder, Urbanscapes is now a festival spanning over three weekends featuring an exhaustive creative arts programme to excite festival-goers of all ages," said Adrian Yap, founder of Urbanscapes.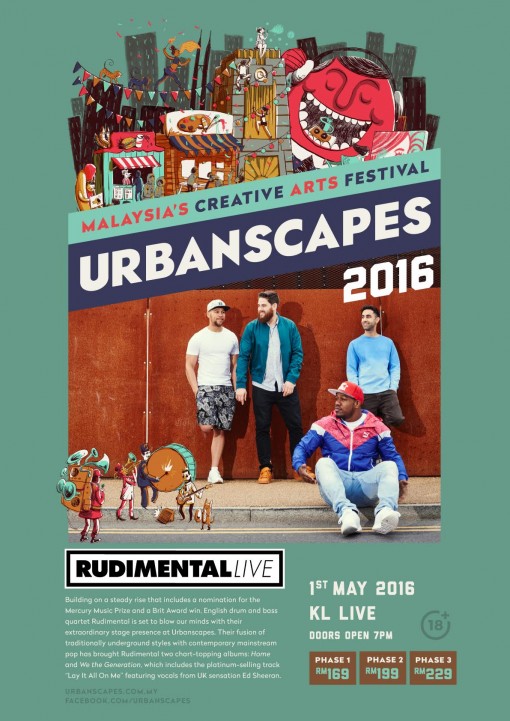 Urbanscapes announced additions to their KL Live lineup, including a music showcase by English drum and bass band Rudimental ("Feel The Love") on 1 May.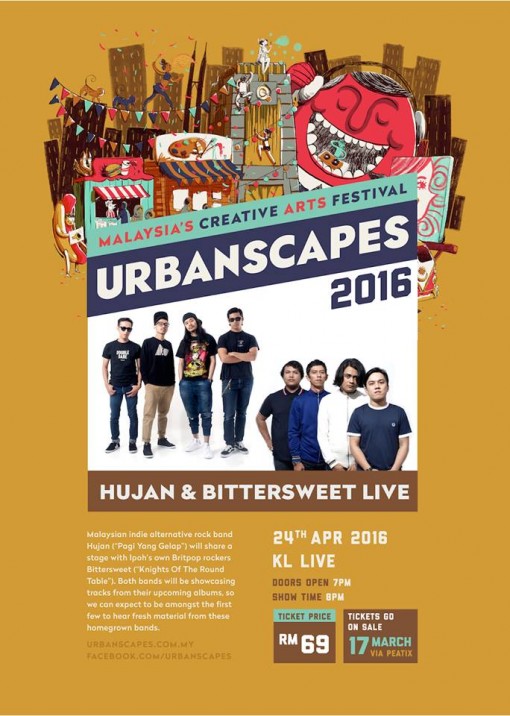 Malaysian indie alternative rock band Hujan ("Pagi Yang Gelap") will share a stage with Ipoh's own indie rockers Bittersweet ("Perfect Match"), on 24 April. Both bands will be showcasing tracks from their upcoming albums, so the audience can expect to be amongst the first few to hear fresh material from these homegrown bands.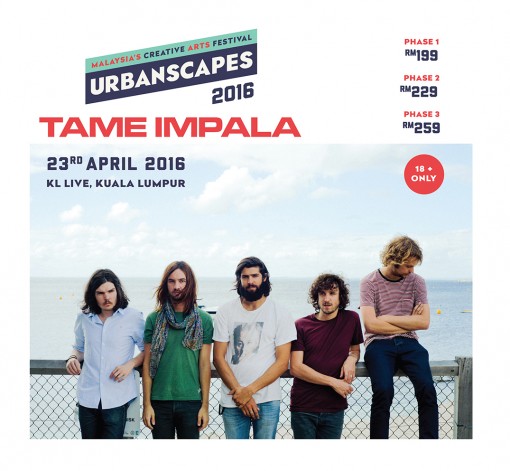 The KL Live lineup includes the recently announced Tame Impala on 23 April and M83 on May 7.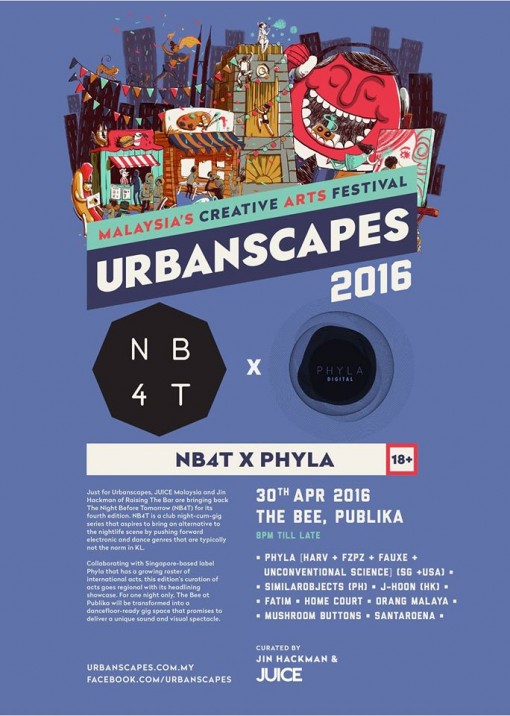 True to its ethos, Urbanscapes will bring the best creative arts programming that it is known for, including a diverse programme of music experiences. The Bee Publika will play host to several intimate Urbanscapes gigs. On 30 April, homegrown rapper Jin Hackman of the independent hip hop movement Raising The Bar will collaborate with JUICE Malaysia to present The Night Before Tomorrow (NB4T). NB4T will feature future beats, seapunk, vaporware, footwork, witch house, UK bass, dub, sound system culture-derived genres, and everything else other than the usual KL nightlife scene.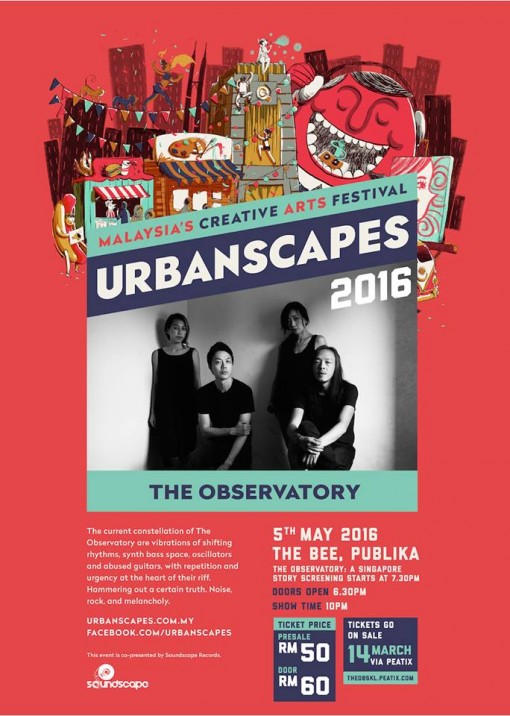 Singaporean experimental art rock band The Observatory will blur the lines between film and music on 5 May with a screening of their experimental music documentary "THE OBS: A SINGAPORE STORY," followed by a live music showcase of their latest album "August Is The Cruellest".
Vinyl enthusiasts' collective Musika Publika will host a party and supply music in the physical form — from pre-loved vinyls, to cds and cassettes — for music enthusiasts to purchase at BlackBox.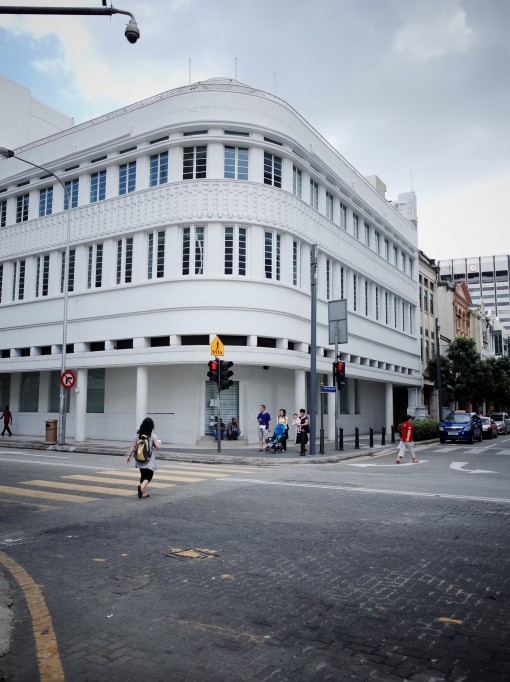 The heart of Urbanscapes will pulse at the scenic and historic square Medan Pasar, where the heritage "OCBC Bank" art deco building (now known as 2 Hang Kasturi) will be completely taken over to serve as the festival hub Urbanscapes House. Occupying five floors, Urbanscapes House will host three weekends of art festivities. Right when you enter, there will be an Urbanscapes Café that will feature a signature menu created by our food partners. The first floor will feature the skate and visual culture art exhibition Cannot Be Bo(a)rdered featuring the works of 26 artists from Singapore, Malaysia and Indonesia. 
On the basement level, the building's legacy bank vault will be transformed into an on-site specific theatre production, entitled The ViCioUs CyCle, that will run from 29 April to 1 May. An interactive theatre experience, theatre-fans will be invited to follow its protagonists along the precipice between truth and deceit, love and hate, pleasure and pain, laughter and sorrow! Cover charges apply.
Urbanscapes House will also host three weekends of thematic markets that explore the themes of urban culture, arts & crafts, and fashion retail. Up on its airy rooftop, expect thematic food markets where the nation's best food vendors will peddle gastronomic bites. Also on in the programme, Urbanscapes staple The Generalist will return with an even more imaginative lineup of multi-experiential activities at Market of Experiences.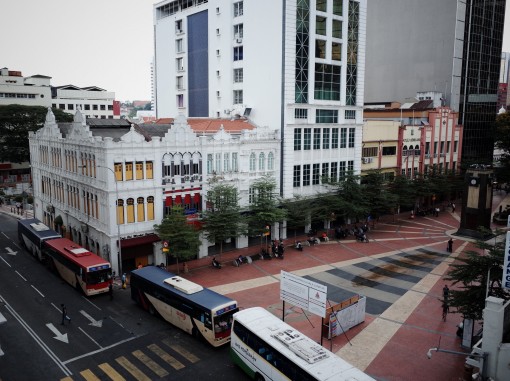 As Urbanscapes bustles to a crescendo, the festival will conclude with a high-energy closing street party from 4 pm to 9 pm on 8 May at Medan Pasar, where Urbanscapes House is centred. A throwback to Urbanscapes' infancy, this party will see Malaysia's artists and creative communities will come together to deliver a salvo of artistic endeavours including street performances and art installations, while food trucks fill the square with their enticing fare and aromas.
For Urbanscapes 2016's full lineup, visit urbanscapes.com.my.
Week #1
Date & Time

Location

lineup

Tickets

Daily, 11am to 7pm

Urbanscapes House

Cannot Be Bo(a)rdered

FOC

23 & 24 April 2016, 11am to 7pm

Urbanscapes House

Pop Culture Food Market

FOC

23 April 2016

Black Box, Publika

Musika Publika

FOC

23 April 2016, 7pm

KL Live

Tame Impala

Phase 1   RM199 (Sold Out)

Phase 2   RM229 (Sold Out)

Phase 3   RM259 (Sold Out)

24 April 2016, 7pm

KL Live

Hujan & Bittersweet Live

Price: TBC

Ticketing: TBC
Week #2
Date & Time

Lineup

Tickets

Tickets

Daily, 11am to 7pm

Urbanscapes House

Cannot Be Bo(a)rdered

FOC

29, 30 April & 1 May 2016, 8pm

Urbanscapes House

The ViCioUs CyCle

RM50 cover charge, includes one drink.

Ticketing: TBC

30 April 2016

Urbanscapes House

Market of Experiences

FOC

30 April 2016

Urbanscapes House

The Craft Crowd

Tickets vary between RM30 and RM35

Ticketing: Based on walk-ins

1 May, 11am to 2pm & 4pm to 6pm

Urbanscapes House

Weekendiminlove

Pre-registered workshop at 11am: RM100

Walk-in workshop at 4pm: RM25

To register for 11am session, email: [email protected]

30 April & 1 May 2016

Urbanscapes House

Ohsum Mossum Terrarium

TBC

30 April & 1 May 2016, 11am to 7pm

Urbanscapes House

DIY food market

FOC

30 April 2016, 8pm

The Bee Publika

The Night Before Tomorrow (NB4T) curated by Jin Hackman and JUICE Malaysia.

FOC

1 May 2016, 7pm

KL Live Centre

Rudimental

Rudimental (1 May)

Phase 1   RM169

Phase 2   RM199

Phase 3   RM229

Ticketing: On sale 17 March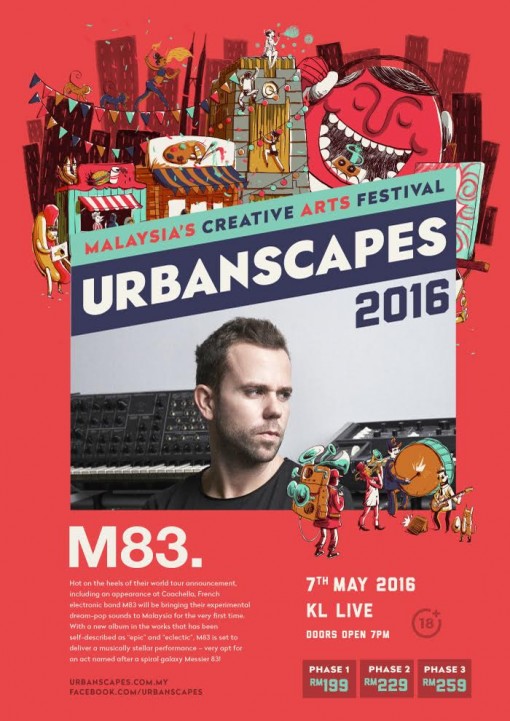 Week #3
Date & Time

Venue

Lineup

Tickets

Daily, 11am to 7pm

Urbanscapes House

Cannot Be Bo(a)rdered

FOC

5 May 2016, 7.30pm

The Bee Publika

The Obs: A Singapore Story Documentary Screening + August Is The Cruellest Album Showcase

Pre-sale tickets: RM50

At the door: RM60

Tickets will be available 14 March.

7 May 2016, 7pm

KL Live

M83

M83 (7 May)

Phase 1   RM199 (Sold Out)

Phase 2   RM229

Phase 3   RM259

Ticketing here

7 & 8 May 2016, 11am to 7pm

Urbanscapes House

Brunch food market

FOC

8 May 2016, 4 pm to 9 pm

Medan Pasar & Urbanscapes House

Closing Street Party

FOC
Follow #Urbanscapes on:
TWITTER: twitter.com/urbanscapes
FACEBOOK: fb.com/urbanscapes
INSTAGRAM: instagram.com/urbanscapes