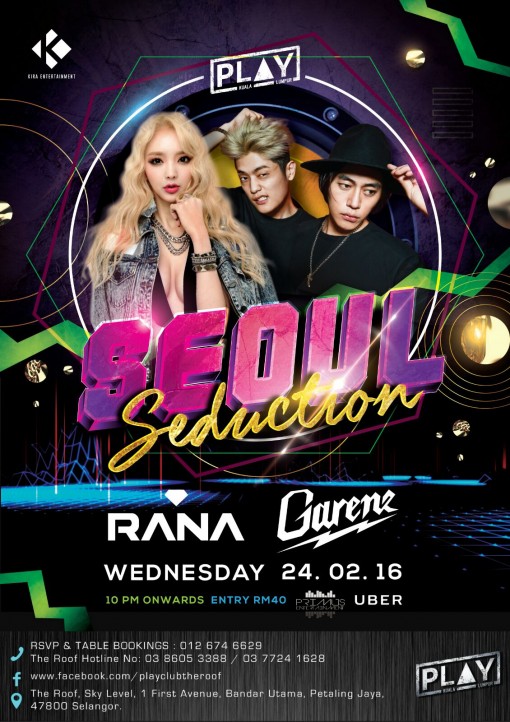 Get ready to be seduced by Seoul's latest sensation and most sought after DJs – DJRana and DJ Garenz (formerly known as P.Nutz and Daywalker). Kira Entertainment in collaboration with The Roof will be bringing the best of Seoul's nightlife right to you at Play Club KL. "Seoul Seduction" will be happening on 24th February, 2016 (Wed). This one night only event is guaranteed to immersed party-goers with the Korean clubbing scene & culture featuring cutting-edge Korean electronic dance music. There will also be a mini Korean fair with specially handpicked merchandise and food vendors.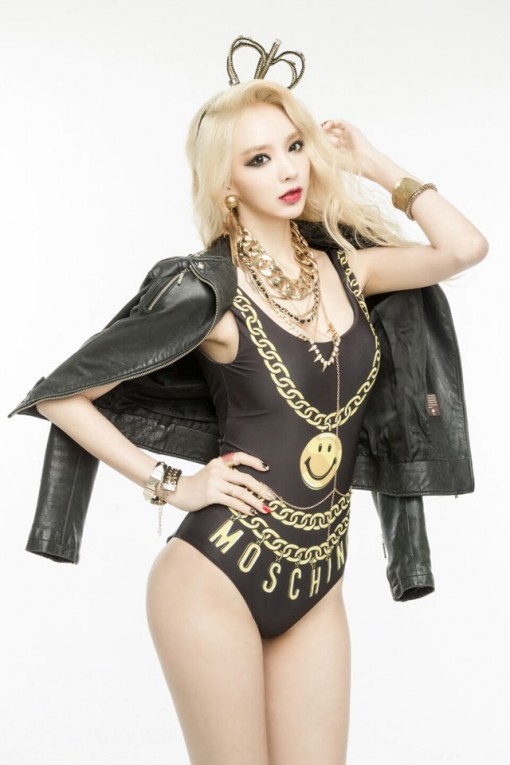 DJ Rana, more popularly known as Rana Kim, has become an increasingly popular EDM DJ in both the Korea and the international music arena. A famous supermodel contest winner and former member of K-Pop group 'Nine Muses', DJ Rana has actively been involved in the DJ arena since 2014. DJ Rana had very quickly set up her status and a name in the community and proved to music fans that Rana Kim is not just a pretty face. In the past, DJ Rana has played prestigious DJ events such as the 'World DJ Festival' and the 'Phoenix Park party'.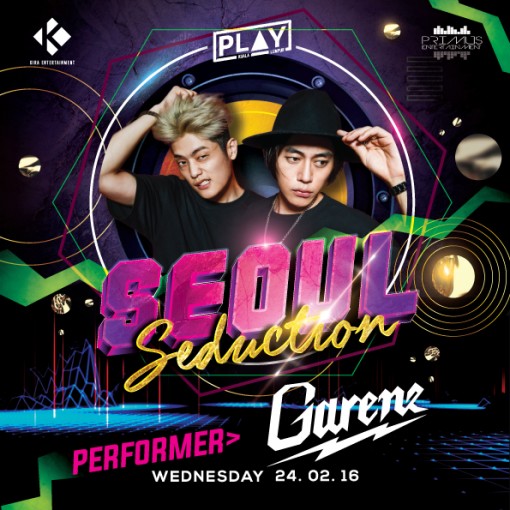 DJ Garenz is a dynamic duo which consists of two very talented DJs – P.NUTZ and Daywalker. P.NUTZ who is explosive and exhilarating, has performed in popular festivals such as '2014 World DJ Festival' and '2014 Rainbow Island' with famous global stars including Mark Ronson, Steve Aoki, Kaskade and Boys Noize. Daywalker who is well-rounded in various genres has performed with big names like Diplo, Fatboy Slim and Bingo Player. His performance in '2014 Global Gathering Korea' and '2015 Final Count Down' has drawn full attention from numerous international and Korean EDM fans.
Doors will open from 10pm onwards with cover charge of RM40 (including one drink). Bottle packages and promo pricing are also available.
For more information, kindly log on to www.facebook.com/PlayClubTheRoof. For reservations and further inquiries, please call 012 – 674 6629 or 03 – 8605 3388.