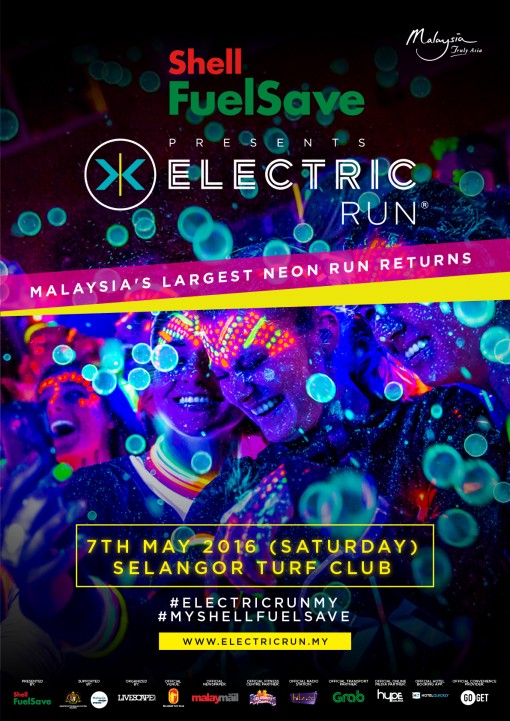 One of the world's most popular nocturnal fun run is set to light up Malaysia again this year in what will be its biggest, most creative, neon coloured night run the country yet on May 7 at the Selangor Turf Club, Kuala Lumpur. Organized by The Livescape Group and supported by Malaysia Major Events (MME), the one-night-only 5km night time fun run this year is set to attract over 15,000 runners of all ages.
Livescape today also premiered the official aftermovie of Electric Run™ 2015 which can be viewed here
"Electric Run is an internationally well-known brand and we are thrilled to be able to organise this for the second time in Kuala Lumpur. Electric Run's debut last year saw 12,000 enthusiastic runners at the event, bagging the title of "Largest Participation In A Neon Run" in The Malaysia Book of Records and we hope to break that record this year with 15,000 runners. All around the world, Electric Run is known to bring the running experience to a whole new level and we want to make this night fun run a memorable one for our fans, both young and old, as we promote fitness and health in the liveliest way possible", Muhammad Iqbal, Group Chief Executive Officer of The Livescape Group said.
Electric Run™ will return with the seven dazzling course lands from its debut in Kuala Lumpur and will feature two new, never before seen course lands which will highlight Malaysia in all its neon glory. As runners run, walk, or dance through the route to the finish line, their senses will be stimulated as they encounter various unique activations, different course lands decorated with more gusto than the last, and smells to keep them going throughout the run making their way to the finish line where an international headliner will to take to the stage.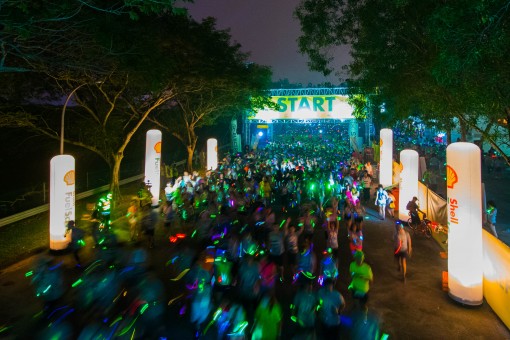 Electric Run™ Malaysia 2015 saw 12,000 participants as they came decked in their most eclectic and vibrant outfits to pay homage to the theme. Runners made their way through the Candy Lane, Rainforest, Water Station, Neffmau5 Land, Under The Sea, Rainbow Road and The Powerhouse before making their way to the finish line celebration where they partied with some of the biggest names in Malaysia including acts like Enterprise, Paperplane Pursuit, Kyoto Protocol, Jin Hackman and Dae Kim, and Nesh and TRuF. With the run culminating in an exhilarating finish, a spectacular fireworks show ended the night on a high note. For this year's edition, organisers are promising an international artist to headline the post-run celebration stage.
"With Livescape, one thing's for sure. We love our music. And staying true to the Electric Run way of celebrating at the finish line, fans can expect a popular commercial artiste at the celebration stage. More details on who this artiste is will be unveiled really soon", Muhammad Iqbal added.
Electric Run™ Malaysia 2016 sponsors include Selangor Turf Club (Official Venue), Hitz.FM (Official Radio Station), Malay Mail (Official Newspaper), Hype.My (Official Online Media Partner), HotelQuickly (Official Hotel Booking App), GoGet (Official Convenience Provider), Grab (Official Transport Provider).
Electric Run™ Malaysia 2016 will take place at Selangor Turf Club, Kuala Lumpur on 7 May 2016.  Each registration is priced at RM88 and can be purchased via www.electricrun.my. Every participant will receive a race tee, a finisher's medal, drawstring bag, a temporary Electric Run™ sticker tattoo, two glow sticks and an LED bracelet as part of their race kit. Electric Run™ Malaysia 2016 is organised by The Livescape Group and supported by the Malaysia Major Events (MME).