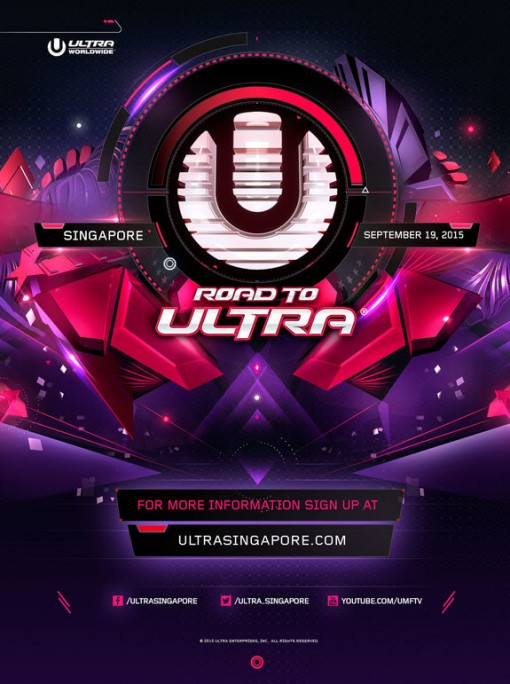 It truly has been a whirlwind month for ULTRA Worldwide. Having hosted the fourth annual festival edition of ULTRA Korea plus brand new 'Road To Ultra' events in Macau and Thailand earlier in June — not forgetting the recent announcements of ULTRA Bali Beach (now sold out), ULTRA Chile and Road to ULTRA events in Bolivia, Peru and Paraguay—the world's most international festival brand now reveals SINGAPORE and THE PHILIPPINES as the next countries in an ever-growing number of territories around the world to witness the incredible Road to ULTRA experience!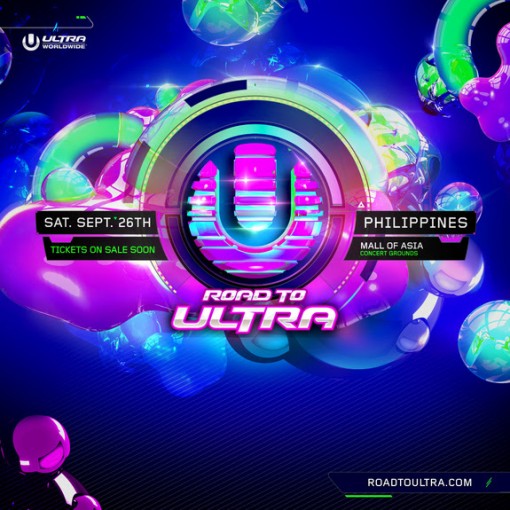 Taking place on Saturday, September 26, 2015, Road To ULTRA Philippines will welcome thousands of guests to the Mall of Asia Concert Grounds in Manila, which, having opened back in 2006, has opened its doors to some of the biggest stars on earth such as Usher, Justin Bieber, One Direction and Katy Perry. Road To ULTRA Singapore is set to take place one week earlier on September 19, 2015, with specific venue details to be released in the very near future. Tickets for ULTRA Singapore go on sale on Tuesday, July 7 exclusively from ultrasingapore.com. For all the latest news and updates for each event, stay tuned to the official website and social channels below.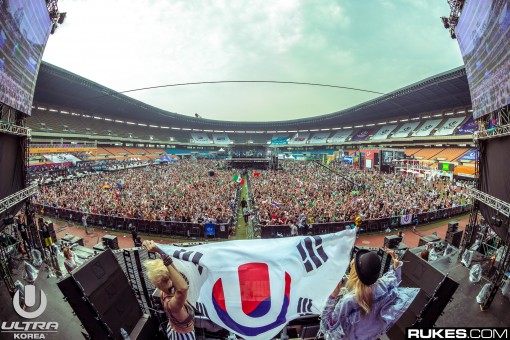 This news comes off the back of a truly momentous month for ULTRA Worldwide in Asia, producing THREE show-stopping events across the continent in just two days. Friday, June 12 and Saturday June 13 saw Seoul's colossal Olympic Stadium play home to the fourth annual festival edition of ULTRA Korea, with over 110,000 people attending over 2 consecutive days – the largest electronic music festival in the country's history. With a record-breaking number of attendees on the Saturday, the fourth edition of ULTRA Korea reached even greater heights this year, managing to top last year's 100,000 strong festival attendance by more than 10,000. MTV Asia lauded the event, saying, "Currently the continent's biggest electronic music festival going, the 2015 edition of ULTRA Korea affirmed its position as the go-to EDM Festival in Asia."
Vast hoards of fans turned out to see the star-studded lineup on the Friday, with Main Stage headliners Hardwell and Skrillex living up to their megastar reputations, providing stellar performances to set a truly euphoric tone for the rest of the weekend. On Saturday, David Guetta played for over 2 hours to the jubilant crowds that inundated the stadium, forcing organizers to open the seating area in the lower bowl of the stadium for the first time in the event's history. An electrifying evening saw an outpouring of support from fans for the unique ULTRA experience that continues to reverberate around the world. With additional acts as diverse as 2manydjs, Nic Fanciulli and live performances by Snoop Dogg, Porter Robinson, Galantis and CL all in toe, nobody was left unsatisfied – a true testament to ULTRA's exceptional ability to commandeer and curate the best festivals around the world.
Meanwhile, Thailand and Macau hosted sold out Road to ULTRA events on Friday, June 12 and Saturday, June 13 respectively, with thousands of hyped up partygoers reveling in the glow of their superstar idols' exquisite track selection.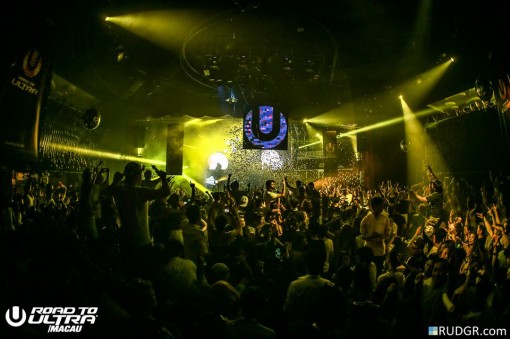 The debut edition of Road to ULTRA Macau saw an equal devotion to the ULTRA ethic, with thousands of attendees amped up by performances from 2manydjs, Justin Oh, DVBBS and electronic music powerhouse and master tastemaker Porter Robinson – who took control with a gloriously extended set to cater to the demands of the insatiable crowd.
The Road to ULTRA hit Thailand for its second edition, building upon its immense reputation as the most international festival brand in dance music at the BITEC Convention and Exhibition Center in Bangkok. Knife Party and Nervo took up headline duties with a creative and innovative track selection that took the crowds on an unforgettable emotional journey.
With this first leg of the 2015 Asian tour complete, all roads now lead to the second edition of ULTRA Japan and debut editions of ULTRA Beach Bali (which has now officially SOLD OUT) Road to Ultra Singapore and Road to ULTRA Philippines in September, where ULTRA WORLDWIDE will once again demonstrate why it runs leaps and bounds ahead of the rest of the field as the world's most international festival brand.
For full details on all of ULTRA's worldwide events, head to umfworldwide.com
photo by rukes.com & rudgr.com