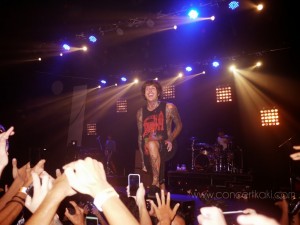 Knowing it is the last Rockaway show, without a doubt Concertkaki have to be there to experience the one last ultimate rock show.
This time Rockaway surprises us with our local rock stars, Masscare Conspiracy, the amazing Japanese metalcore band, Crossfaith, post-hardcore group, Enter Shikari, and last but not least Britain's metalcore, Bring Me The Horizon.
Metalheads were all pumped up for an amazing rock show in KL Live. A massive group of people was formed right before the door was even open. Everyone was smiling from ear to ear and laughed out loud while waiting in line looking all stylish in black.
The first performance was from our local rock stars, Masscare Conspiracy. These boys never failed to amaze us with their energetic performance and killer songs. We were more than proud for them being able to open such an amazing show for the night.
Japanese metalcore band, Crossfaith, made its appearance on stage with a killer energy. The crowd was insane and everyone was just all over the place! Crossfaith literally blew my mind with their sick vocals and how well they performed.
Next performance was post-hardcore group, Enter Shikari. The moment these boys made their first appearance on stage in Malaysia, we can definitely tell the crowd was about to let it all go. Lead singer, Roughton Reynolds was such a joy to watch! He was amazing beyond words and watching him going all over the place was just sick! Long-time loyal fans were definitely more than satisfied that night.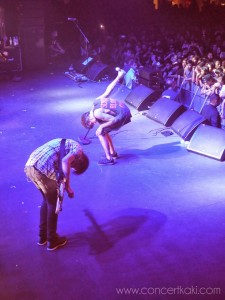 Last but not least, the one and only Bring Me The Horizon made their first appearance in Malaysia. Hardcore fans have been waiting for these British metalcore boys since the year 2006 and it is definitely worth the wait. Oliver Sykes shakes the stage with his powerful vocals.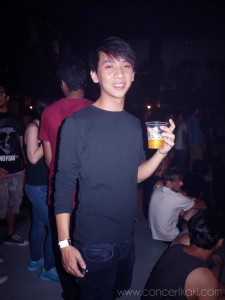 Crowd surfing, death wall, hands all up in the air, now that's a rock concert. Thank you Rockaway for making the last show one of the most memorable nights ever. It was one hell of a rock show and I can definitely tell you that Malaysian Metalheads, knows how to rock.Thank you Rockaway for the media & FREE drink coupon!