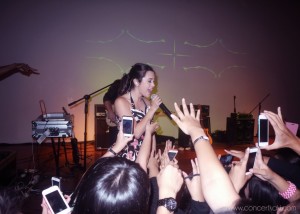 YouTube sensation and everyone's sweetheart, Megan Nicole makes her first appearance in Kuala Lumpur.
The 19 year old Bad Boy/Interscope recording artist that has over 1,600,000 subscribers and over 350 million video views, this is definitely a show something worth waiting for.
With amazing opening by the lovely Farah and the awesome rock band The Revellers, the crowd was definitely ready to rock out with Megan Nicole.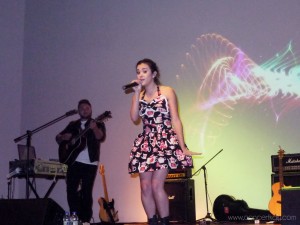 Videos of Megan Nicole were played right before the show was started. The crowd and fans were cheering in excitement as every famous cover she had played was shared to the audience.
The moment the curtains opened, the crowd were screaming in joy as the lovely Megan Nicole stood there with her hair tied back wearing a lovely dress that compliments her petite body. She started off with a little acoustic set, as there were minor technical problems. But the fans couldn't care less because Megan sounds amazing both acoustic and live anyways.
Megan Nicole gave a 110% excellent performance on stage. She was such a joy to watch and her singing was incredible. She is definitely a superstar in the making.
Her fans were more than supportive and everyone was having a great time dancing and singing along with Megan Nicole.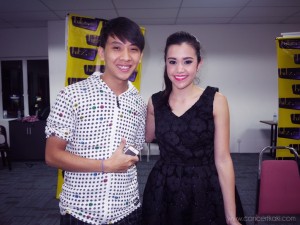 It was a great experience being there to watch one of the famous YouTube stars live on stage. We can't wait to see Megan Nicole in the near future, it is definitely going to be something bigger than what she is right now.