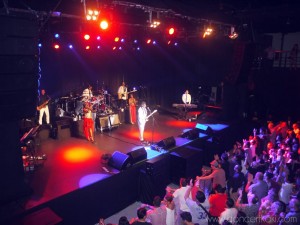 Legendary musician, producer and composer, Nile Rodgers made his first grand appearance in Kuala Lumpur on the 4 December 2013 at KL Live. Not to mention, his band Chic, will be joining him as well to perform his chart-topping hits.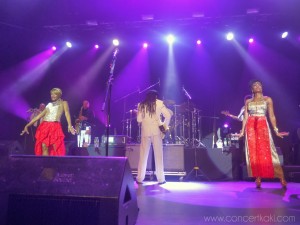 After being featured in one of the most famous hit song, Get Lucky, which has reached number one in approximately 79 countries, there is no doubt tonight will be one of the greatest honor to be there catching a glimpse of him.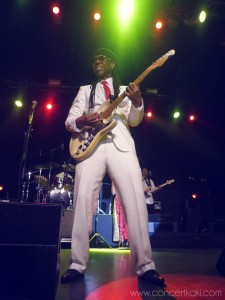 The night started of with the man himself appearing on stage with a dashing white suit. His appearance made the crowd really pumped up for the unforgettable night Being the man who was responsible for producing amazing hits and collaborating with famous DJs such as Avicii, David Guetta and Chase, being in the front row catching every move he made with that fine guitar, it is certainly a night to remember.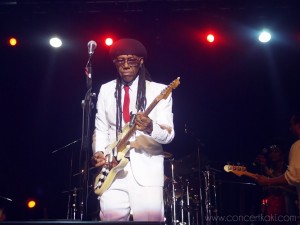 It was an amazing experience to be able to watch one of the legendary musicians playing live in Kuala Lumpur. From the young ones to the elderly ones, we are both pleased to see the different group of age that night.
The night was well spent. It was definitely an entertaining, glorious and amazing night. We would love to thank organizer, Livescape Asia, for bringing the legendary man, Nile Rodgers, in Kuala Lumpur. We can't express how thankful we are to be able to share this experience with his amazing fans.