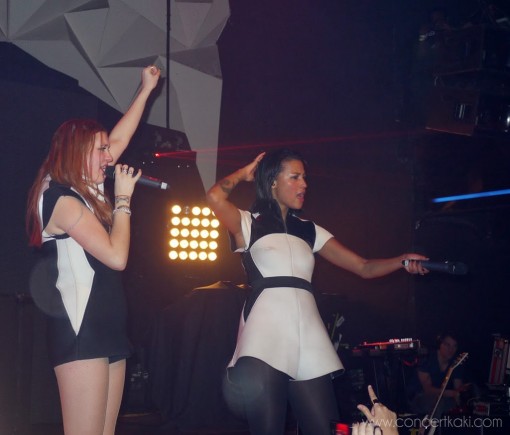 Swedish duo that was formed in 2009, Icona Pop, made their first appearance here in Neverland Club, Kuala Lumpur. These beautiful ladies are well known for their electro pop music such as Girlfriend, All Night, Light Me Up, and of course their signature catchy tune, I Love It. 
The moment these girls hit the stage, the crowd was loud and everyone was having their smart phones in the air trying to snap a picture of them. Both dressed in a futuristic like black and white costume that just fits them perfectly well. Both Carolina and Aino were smiling from ear to ear and was obviously overwhelmed with the amount of people who attend the showcase.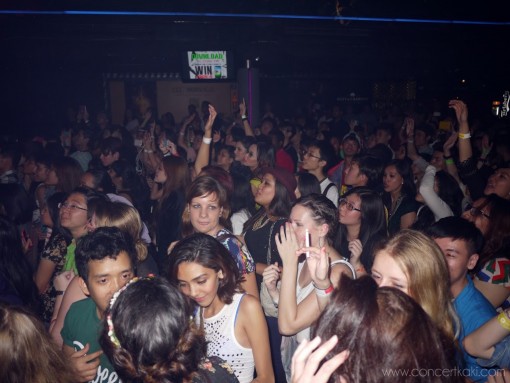 The night started with an amazing energy given by these beautiful young ladies. The stage was literally owned by Icona Pop. These girls literally knew how to pull out a great show. It was fun, loud and crazy and we wanted more!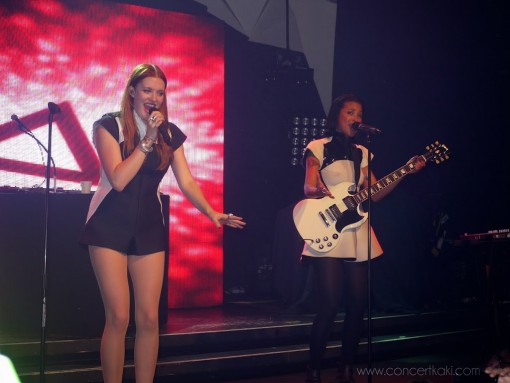 Aino pulled out a great performance by playing the guitar perfectly well and who knew she would actually played an instrument besides the DJ deck on stage? Carolina sang flawlessly and I will definitely give her credits for being able to interact with the crowd so well. 
The night couldn't be more perfect when the girls took some time to get down from the stage and have a moment with their amazing fans. Both Carolina and Aino signed a few fans notebook and stopped by for a little selfie moment with their fans as well. I'm very sure these lucky people are over the moon that night.
Overall, it was a satisfying performance. It was a perfect night to celebrate TGIF listening to I Love It live, because at one point, we literally don't care, we love it.