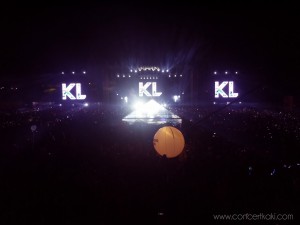 Swedish DJ Tim Bergling, which is well known as Avicii returns to Malaysia once again after his impressive performance from last year's Heineken Thirst.
We Love Asia proudly present Avicii live in Malaysia with an outstanding responds from the fans. Tickets were sold out immediately after the badge of early birds was released. This is definitely going to be the party of the year.
Catchy anthem as such as Levels, Sunshine, Fade Into Darkness, and the latest one, Wake Me Up, gather new and old fans together to rave on the 30th November 2013, at Sepang International Circuit.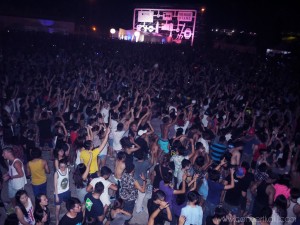 Not to mention, the night started out with our other amazing DJs such as Bassjacker, Congorock, and Martin Garrix.
The venue was packed before the show even started. It was amazing to see the amount of people attending this event because it is definitely huge, we were so proud to be there to experience one of the greatest rave party in 2013. Everyone was pumped up and some even started dancing already before the party even started. Half of the crowd spent some time purchasing food and drinks to prepare themselves for the biggest night of their lives.
=With so many familiar faces in the crowd, it was great to see everyone there for only one reason, which is to watch Avicii live here in Malaysia once again. If you already missed him last year, this is one of the reasons why you should start believing in second chances.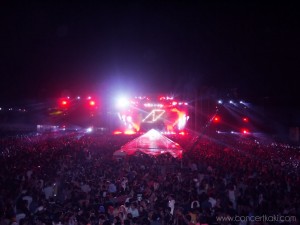 After all the amazing performance from Basshunter, Congorock and Martin Garrix, Avicii finally showed up on time. We were impressed by the fact that he actually made his appearance on time as the set time promised. The moment the iconic logo of Avicii popped up from the huge LCD screen, the crowd went wild and everyone ran towards the stage trying to get the best view of the amazing Swedish DJ. Crowd from afar were spotted running their lives off the moment that familiar beat was played.
The night was beyond amazing. It caught us off guard because of how amazing the sound system was that it kept everyone pleased and satisfied. In fact, more than satisfied! It was worth the wait and traffic everyone had gone through for this amazing night. Standing from the VVIP deck, we could witness the massive amount of people that night raving and putting their hands in the air. Boys were lifting their partner on their shoulder for a better view, neon lights and glow sticks were spotted almost everywhere, this is definitely one hell of a view.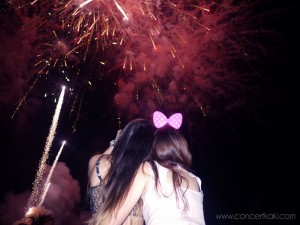 Avicii ended the night with his famous single, Wake Me Up that had everyone more hyped up. The night ended perfectly with the most beautiful sight of fireworks firing up behind the stage. It was one of those moments where you felt pretty content about everything in life and that nothing else really matters.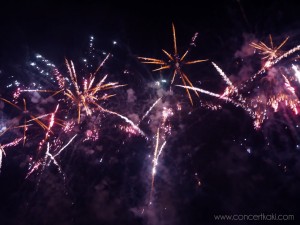 We would love to thank We Love Asia for making this happen. It was definitely an amazing experience and I can assure you that everyone else who were there to experience all of this, feels the same way too. Like Aloe Blacc said, So Wake Me Up When It's All Over, we definitely do not want to wake up!