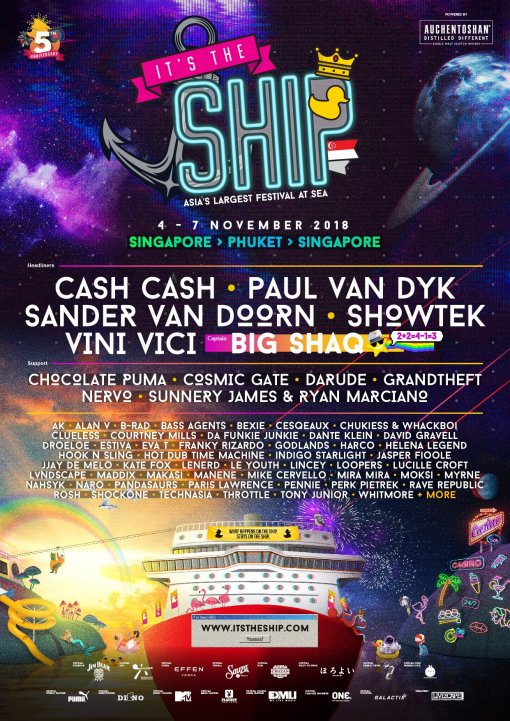 Back for its fifth year sailing the open seas, IT'S THE SHIP has announced the official 2018 lineup and ship captain for the Phuket-bound voyage from Singapore happening this 4th to 7th November! A unique experience for festival-goers, adventure seekers and music fans alike, IT'S THE SHIP Singapore is sure to elevate the experience to a level only possible onboard the vessel.
Starring headliners Vini Vici, EDM bigwigs Cash Cash and Showtek, household trance name Paul Van Dyk as well as house DJ, Sander Van Doorn, Asia's Largest Festival at Sea is bringing you a lineup the seven seas has yet to see. Anchoring the ship will be viral sensation turned rapper, BIG SHAQ – this year's appointed captain!!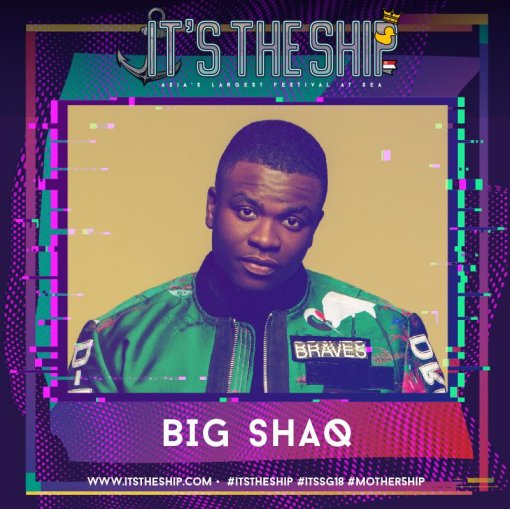 What started as an appearance on BBC UK's Fire in the Booth, quickly turned Big Shaq aka Michael Dapaah into a viral sensation that led to the release of his hit single "Man's Not Hot". This popular track has since garnered more than 277 million YouTube views worldwide. With David Hasselhoff and Tyson Beckford as previous captains, Big Shaq is sure to blow it out the water as he takes the helm of captain on IT'S THE SHIP 2018.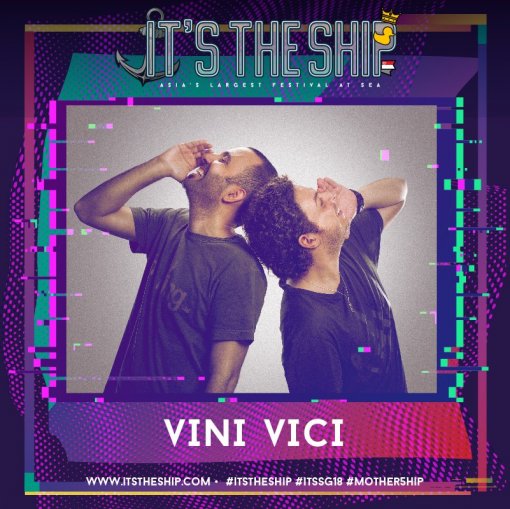 Household trance act and fan favourite Vini Vici are expected to be a huge crowd pull after headlining multiple sold out festivals around the world. The award-winning duo will showcase their signature sound and infectious energy that will undoubtedly send shipmates into a frenzy onboard this year's 5th festival edition.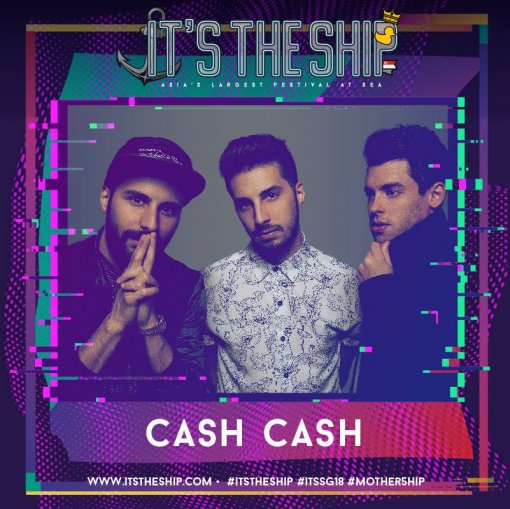 Known for headlining multi-scale festivals worldwide, Cash Cash is no stranger to getting the crowds pumped up with their high energy live performances. The pop electronic dance trio has taken the world by storm with their upbeat sound and collaborations, with the group's popular song "Take Me Home" featuring Bebe Rexha receiving two platinum certifications after its release.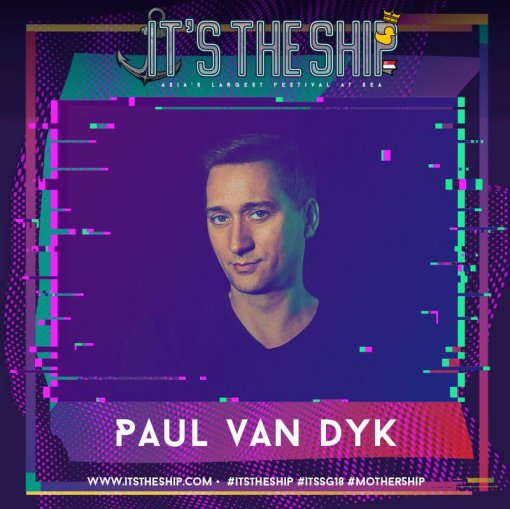 A man who needs no introduction, the Grammy award winning record producer Paul Van Dyk is set to close IT'S THE SHIP's most epic edition yet with his signature beats and style which earned him the title of World's Number One DJ twice in a row. Joining the world-class ensemble is Australian duo Nervo, German trance sensation Cosmic Gate, trap king Grandtheft, the influential Chocolate Puma, and powerhouse duo Sunnery James and Ryan Marciano.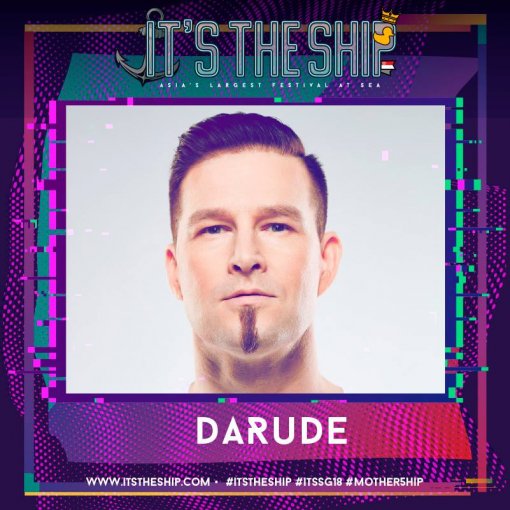 Also set to play is the legendary Darude, known for his globally recognized pop culture hit, 'Sandstorm' which became one of the most iconic electronic dance music songs ever created. Another addition to this year's lineup is Australian party monster Hot Dub Time Machine, who is known for his time-travelling 'dance through the decades' audio visual set.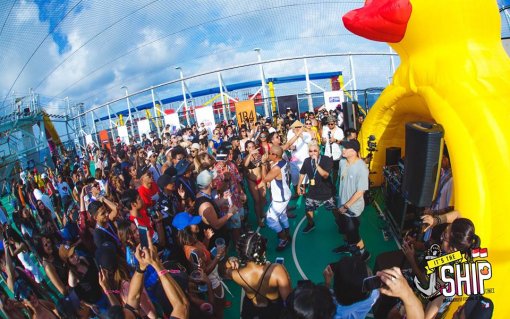 Returning to the beautiful island of Phuket, IT'S THE SHIP is a globally renowned festival experience like no other. Shipmates can expect a variety of themed pop up parties, exciting artist-led side activities, and a multitude of surprises onboard the floating city. Set to take place across a long public holiday weekend, the pioneers of the cruise music experience in Asia are about to turn up the heat and make sure this shipcation is an unforgettable and incomparable experience for all.
As one of the most affordable cruise festivals in the world, IT'S THE SHIP has made the journey onboard this year's sailing easier for all shipmates with the Cabin Instalment Plan. Offering the full festival experience from as low as USD$80 per month with easy payment options, shipmates now have the opportunity to be financially flexible while planning their festival shipcation.
Click here to purchase your cabin
– https://www.galactix.asia/itstheship-2018
The festival's early bird promotion is now open for all shipmates with cabins going from as low as USD$423 per person. Cabin prices are inclusive of complimentary 24-hour dining, selected non-alcoholic beverages, and free usage of most of the ship's facilities.
Follow IT'S THE SHIP's social channels for all announcements regarding this year's sailing.
Facebook: http://www.facebook.com/itstheship/
Instagram: http://www.instagram.com/itstheship/
Twitter: http://www.twitter.com/itstheshipasia
IT'S THE SHIP 2018 is powered by Auchentoshan Single Malt Scotch Whisky, Jim Beam (Official Bourbon), Roku Gin (Official Gin), Effen Vodka (Official Vodka), Sauza Tequila (Official Tequila), Cruzan (Official Rum), Horoyoi (Official Ready to Drink), Red Bull (Official Energy Drink), Jusu by Lula (Official Cold Pressed Juice), Puma (Official Fitness Partner), Dino (Official
Merchandise), MTV (Official Music Channel), Playboy Thailand (Official Media Partner), EDMLI (Official Online Media Partner), ONE (Official Pleasure Patner) and Galactix (Official Ticketing).
#ITSTHESHIP #ITSSG18 #MOTHER5HIP