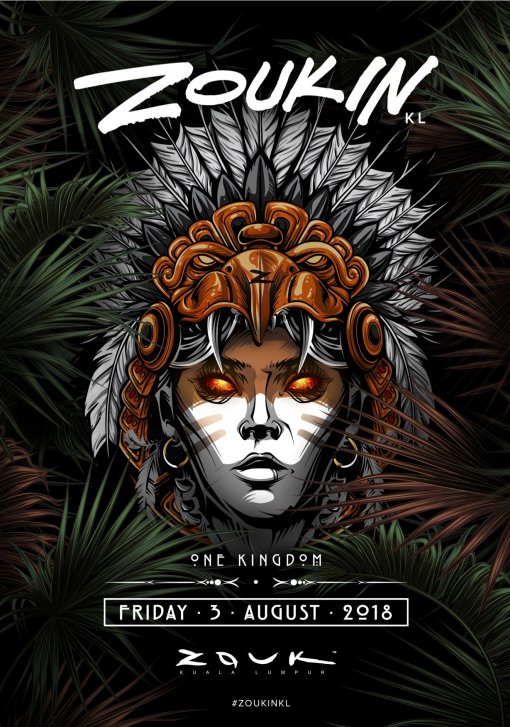 Malaysia's Biggest Indoor Dance Music Festival is back! This means five of Zouk KL's many rooms will experience metamorphosis once again, transforming into their very own stage with its own unique musical direction along with a wide-array of international and regional artists. With completely different stage concepts and over 20 musical acts from all around the world, this is a spectacular that is not to be missed! 
PRICING: 
Mainroom & Ace: Pre-sale RM65; Door-sale RM80
Velvet, Phuture & Imperial: All Night Long (Ladies: RM50) (Gents RM60)
Table reservations: Call 03-2110 3888 / WhatsApp 012-509 3215 / email [email protected]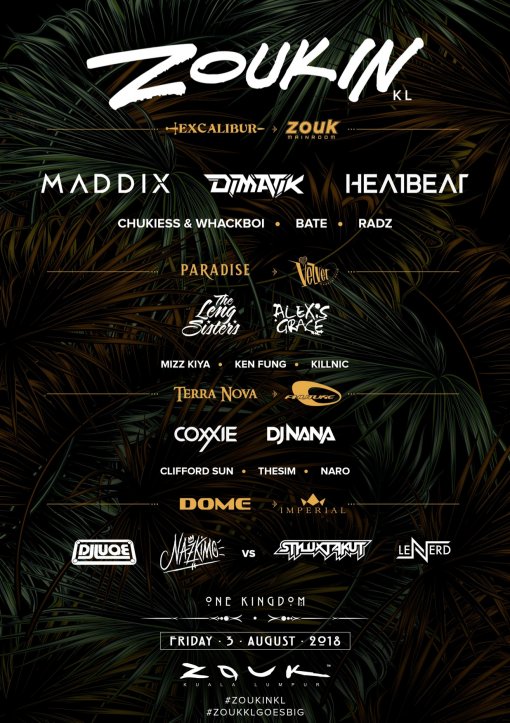 ROOMS & ARTISTS: 
Zouk Mainroom – the heart of Zouk KL with its altar-like console, massive array of LED lights and visual displays brings forth the majesticness of the vincity and dubbed as EXCALIBUR will feature a holistic line-up of Maddix, Dimatik, and Heatbeat. Supporting these headliners, will be local spin-masters: Chukiess & Whackboi, BATE, and RADZ. 
Marked as PARADISE – Zouk's all-time favorite room, Velvet Underground will be dominated by awesome girl power. Ranked Top 10 in Malaysia's DJane's list – talented local female DJs Leng Yein and her sister Leng Sean will be performing alongside local star Alexis Grace. Supporting them will be our Zouk KL weekly residents Ken Fung, Mizz Kiya, and Killnic. We sure look forward to a night of hyped-up music and hot dance scenes coming from this room! 
Undergoing a rare transformation, Phuture will be featuring collaborations with international leading clubs across the Asia waters. Welcoming TERRA NOVA, this distinctive club sharing party with international clubs will feature Coxxie from China's SOS Club and DJ Nana from Japan. Zouk KL's very own Clifford Sun, TheSim, and Naro will be supporting these acts on the awesome night. 
Zouk KL's urban room – Imperial, will be dubbed as DOME. The room will transform into a battlefront scene showcasing Malaysian and Singaporean DJs. Representing our homeland – Luqe and Nazkimo will be showing down against Singapore's Lenerd and Styluxtakut. Be sure to get up on your feet and dance the night away with them!