British-Norwegian EDM producer Alan Walker was only 18 years old when his single "Faded" became a huge International hit, dominating the charts in ten countries and entering the Top Five in six more. He was born on August 24th 1997 in Northampton, England. His mother is a Norwegian and his father is a British. Eventually, the Walkers moved to Bergen, Norway when Alan was at the age of two. As a millennial child, Alan grew up surrounded by technology and became fascinated by computers. In 2012, inspired by EDM producers K-391 and Ahrix, whom he'd discovered on YouTube, and film composers Steve Jablonsky and Hans Zimmer, he began to create his own music on his laptop. He worked with the genre of "drumstep," a kind of slowed-down drum'n'bass, and eventually uploaded the instrumental track "Fade," which was soon picked up and re-released via the No Copyright Sounds (NCS) YouTube channel and free net label that promoted the two aforementioned EDM artists.
Concertkaki: Hello Alan Walker. How are you?

Alan Walker: Hi I'm doing good.
Concertkaki: It is a pleasure to meet you!

Alan Walker: It's very nice to meet you too.
Concertkaki: So this is your first time in Malaysia, and you are going to kick off the "Heineken Live Your Music" tour from Penang, Kuala Lumpur, and Johor. So how excited are you?!
Alan Walker: I'm very excited. This is my first time in Malaysia and its always exciting to be a part of "Heineken Live You Music" so yeah it's pretty amazing.
Concertkaki: Congratulations on the new single "Alone" and your 1 million Facebook likes! How do you feel about that?
Alan Walker: Well, I'm very impressed. I never really imagined on what I would achieve. It's really amazing as an artist to accomplish something like that and yeah I'm really excited about the success of my brand new single "Alone,"
Concertkaki: There are 800 million views on "FADED"! What are your thoughts on the success of this production?
Alan Walker: Well we've never expected anything and all those 800 million views. Yeah it has been really an amazing year. Faded is now 1 year old and the singers performed really well as well.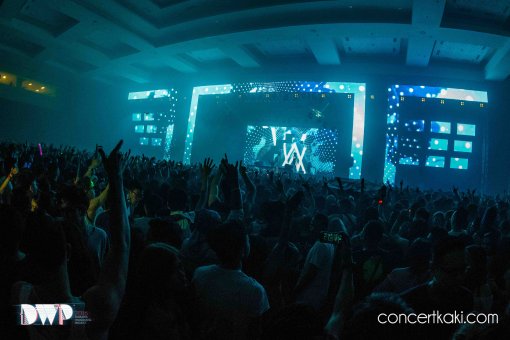 Concertkaki: 2 days ago, you played at #DWP16, we saw the crowd was amazing, how do you feel to see the massive amount of crowd?!
Alan Walker: I was really amazed and to see how nice Indonesia in response to all the other crowd, it has been absolutely incredible. It was crazy. I was really amazed to see it.
Concertkaki: As we can see you are a very humble person, how do you make sure you keep up with the ever-changing music industry and find new inspirations?
Alan Walker: I think the most important thing is to listen to brand new music by the new up and coming artist. Also remember where I came from and how I started off. I'm still the same guy from 2 years ago and I want to make music for fun.
Concertkaki: Alone" featured vocals by Swedish Noonie Bao, how was it working with her?
Alan Walker: She's very good. I had a great time working with her for "Alone" and she has a very beautiful voice and it's the perfect match for the single 'Alone.'
Concertkaki: Bergen, your hometown is the same as KYGO. Is there any chance you guys would collaborate?
Alan Walker: For the time being we haven't really discussed or anything like that but I really hope maybe we could do something. It'll be cool.
Concertkaki: Asia tour has almost come to an end. Is there something you would like to say to your Asia Walkers fans?
Alan Walker: Yeah I would like to say thank you so much for all your support on social media and actually meeting up at the concerts just to see the amount of you guys attending the concerts is remarkable and I really am looking forward to coming back.
Concertkaki: We have been following you on snapchat. We saw that you had visited KL tower. Do you enjoy staying in the city? What's your opinion of Kuala Lumpur?
Alan Walker: Well so far I've been trying to explore the city as much as possible because I don't have so much time off wherever I go but I'm really looking forward to seeing more.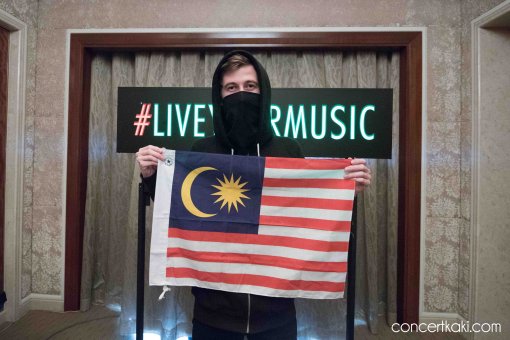 Alan Walker is touring in Malaysia from Penang, Johor and lastly in Zouk KL for "Heineken Live Your Music" Tour. It's a pleasure to be able to have an interview session with Alan Walker. Special shoutout and thanks to Heineken Malaysia for this interview opportunity!