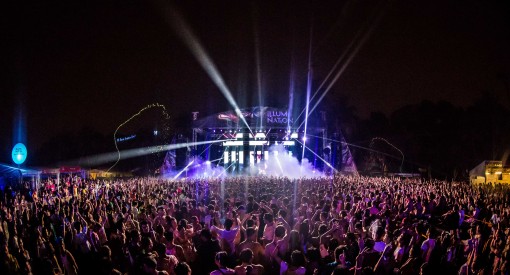 Illumi Nation 2014, Singapore
Asia's first glow-in-the-dark paint party was held in Siloso Beach, Sentosa, Singapore, last weekend on the 11th October 2014. With amazing line-ups and headliners from International top DJs, this is definitely one of a kind party you do not want to miss out.
Organised by Infinitus Productions, ILLUMI NATION welcomed everyone from Singapore and around the world to experience neon glow-in-the-dark paint party like no other! Surrounding yourself with non-stop heart pumping electronic dance music and neon paint all over your body is the definite weekend getaway. 
Bringing only the best quality of imported glow-in-the-dark paint, we were encouraged to dress in white to flaunt the colors that will be exposed to our body that night. It is definitely something thrilling and exciting to party with neon paints and dancing along to amazing music. 
Local DJ Ming and William J kick start the party followed by Dutch DJ, Made In June.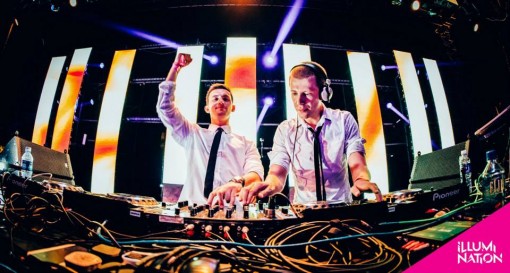 Rave Republic made a very good impression being on stage with their white formal attire. The boys looking like a gentlemen is definitely just an outlook for the night as their set was off the hook. Playing their clubbing anthem, " Banging EDM" the crowd definitely wanted more of them.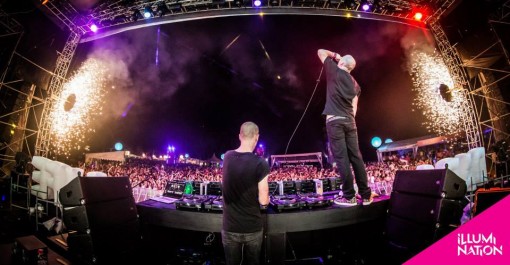 The first headliner of the night, Dada Life definitely knew how to throw a party. With their signature bananas and champagnes bottles inflatable floats were thrown from the stage to the crowd, this is the ultimate beach party!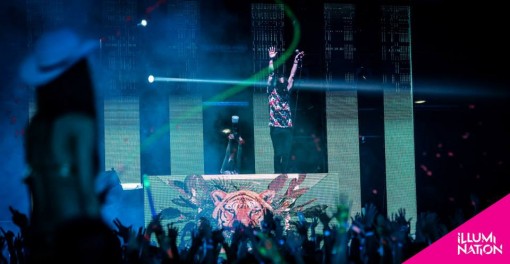 Martin Solveig capture's everyone's heart with his amazing vocals and remixes that night. With his signature song, "Hey Now" the crowd danced along as the glow-in-the-dark paint were splashing through them.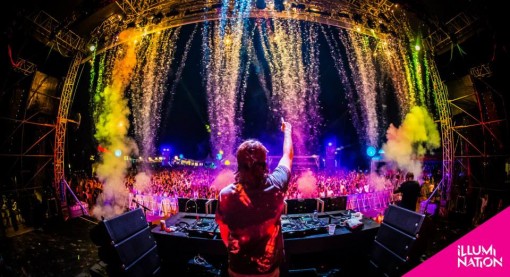 Lastly, Bingo Players ended the night with his powerful and amazing progressive house beats. Being the last act for the night, more paint were splashing out of nowhere to form a rainbow neon sea of crowd.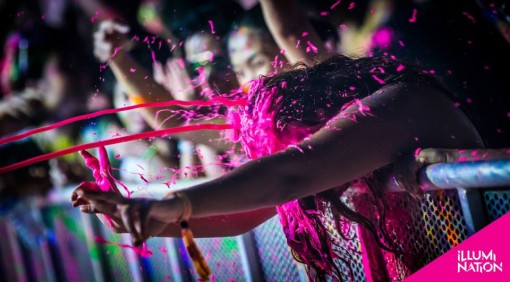 ILLUMI NATION was definitely something else. It is a whole new level of raving and we are definitely looking forward for the next ILLUMI NATION. We can only expect louder music, amazing vibes and more neon glow-in-the-dark paint. This time, lets get soak with luminescent colours from head to toe!
photo by INFINITUS PRODUCTION