Hennessy Artistry 2013, The Global Art of Mixing has finally arrived with stellar and epic line-ups. With many artists from around the world, this year's Hennessy Artistry is definitely one of the biggest events you don't want to miss.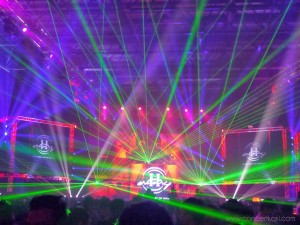 The night was accompanied by their signature drinks; Hennessy Apple, Hennessy Ginger, Hennessy Berry and Hennessy Soda. Other than that, My Hennessy Moment Photo Booth was set up that night to captured everyone's favorite moment with their loved ones.
Featuring Malaysia's duo house music heroes, LapSap, which consist of DJ Xu and DJ Blink as local act for the night. Other than that, the night was blasted with awesome beats and music by the beautiful Korean female artist, NS Yoon-G, Neon Hitch, Dmitry KO, and Holland DJ Jochen Miller.
Hennessy Artistry was a success. From the amazing line-ups and stage presentation, to their signature drinks and amazing crowd, there is nothing more we could ever asked for.
Thank You Hennessy Artistry!