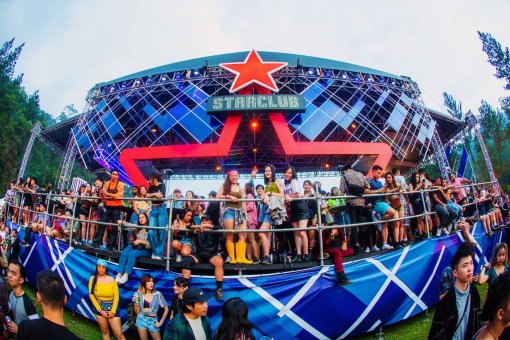 After an exhilarating weekend at Good Vibes Festival 2019, Heineken® Live Your Music is pushing the tempo with a month of world class music. From electronica to future bass to indie, we've got an exciting August line-up of shows at KL Live designed to keep the good vibes rolling and challenge your musical expectations. 
Meet the modern day Mozart of electronica as Heineken® Live Your Music kickstarts its wild August ride with Andrew Rayel, the epically talented Moldovan DJ and producer whose eye-popping Find Your Harmony tour lands at KL Live on 10 August.
On 23 August, Australia's Flume makes his Malaysian debut with a night of future classics and recrafted genres that pieces together sounds from across the electronic music spectrum and fires them out at dance floor speed.
The tempo and the perspective change again, as Snow Patrol, the anthemic indie champions responsible for global hits like 'Chasing Cars' and 'Run', make their Malaysian debut with their first ever acoustic world tour on 29 August. 
EVENT DETAILS: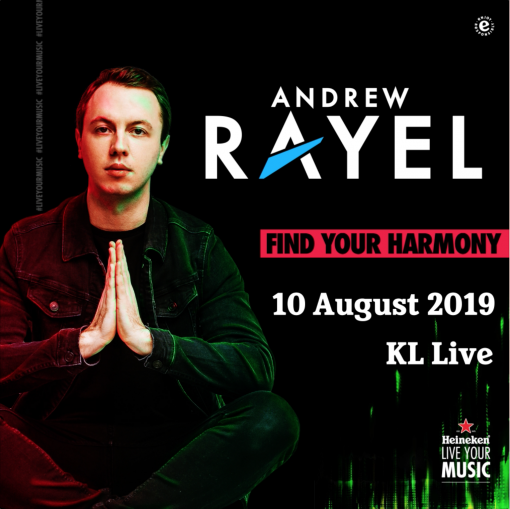 Heineken® Live Your Music presents Andrew Rayel Find Your Harmony
Day/Date: Saturday, 10 August 2019
Doors Open: 8:00 PM
Venue: KL Live @ Life Centre, 20, Jalan Sultan Ismail, Kuala Lumpur, 50450 Kuala Lumpur, Wilayah Persekutuan Kuala Lumpur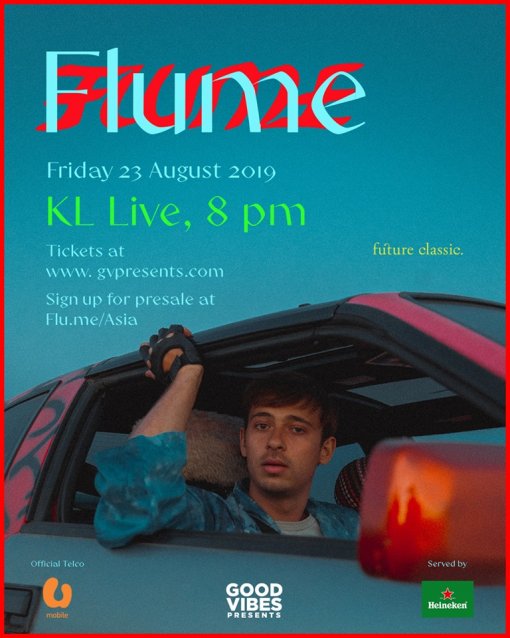 Heineken® Live Your Music presents Flume
Day/Date: Friday, 23 August 2019
Doors Open: 8:00 PM
Venue: KL Live @ Life Centre, 20, Jalan Sultan Ismail, Kuala Lumpur, 50450 Kuala Lumpur, Wilayah Persekutuan Kuala Lumpur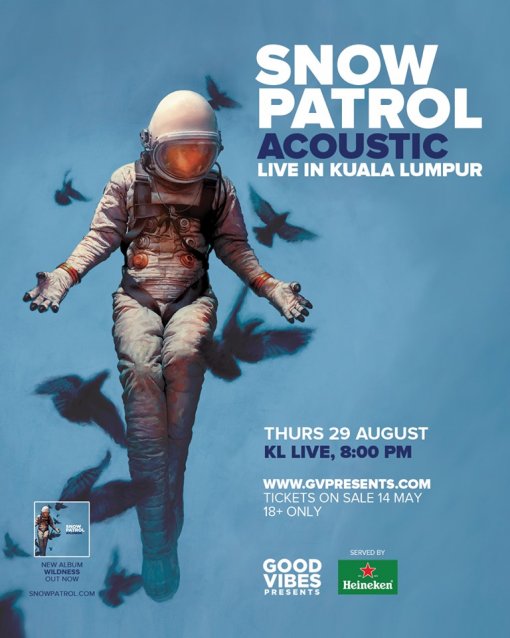 Heineken® Live Your Music presents Snow Patrol
Day/Date: Thursday, 29 August 2019
Doors Open: 8:00 PM
Venue: KL Live @ Life Centre, 20, Jalan Sultan Ismail, Kuala Lumpur, 50450 Kuala Lumpur, Wilayah Persekutuan Kuala Lumpur
For more information and updates on Heineken® Live Your Music, visit Heineken® website www.heineken.com/my or follow Heineken® on Instagram @HeinekenMY and Facebook https://www.facebook.com/HeinekenMYS/