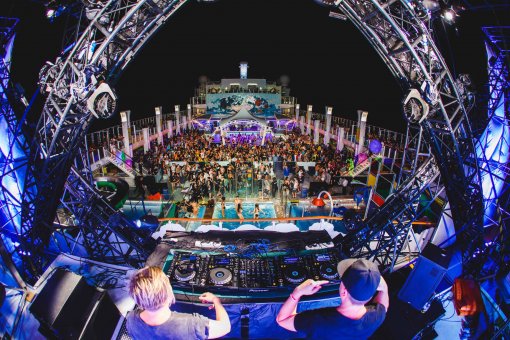 Taking the open waters by storm from 13th to 15th November, the sixth rendition of IT'S THE SHIP announces its electrifying roster of widely-acclaimed headliners and talented music artistes.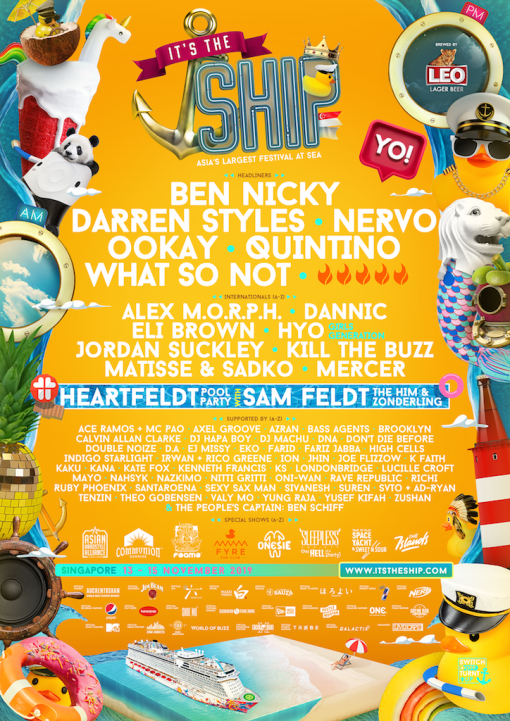 Featuring an impressive lineup of artists, IT'S THE SHIP's high-octane, uninterrupted 3D2N experience onboard the award-winning Genting Dream brings to attention EDM bigwigs Nervo and Quintino, crowd-favourite hardstyle DJ Darren Styles, electronica bass masters Ookay and What So Not, tropical house DJ Sam Feldt and award-winning Trance DJ Ben Nicky.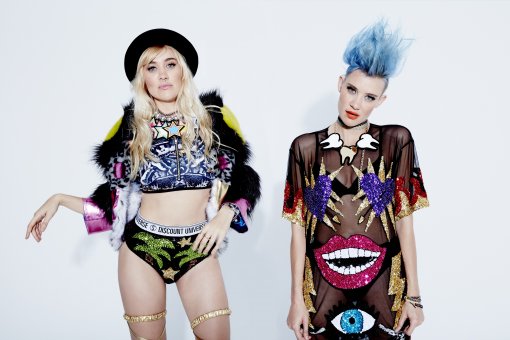 IT'S THE SHIP's larger-than-life acts will see electronic dance music duo, Nervo who have been voted DJ Mag's Top 100 DJs 2since 2012 and are currently the highest rated women DJs in the world, return to rule the dance decks, alongside with modern UK dance music legend, Darren Styles who is known for blazing the path for hardstyle crossover to mainstream. The epically talented Dutch DJ, Quintino, currently ranked #25 on DJ Mag's Top 100 DJs list, is also set to bring his signature sound and infectious energy onboard this year's 6th festival edition.
Shipmates can also expect an experience like never before as the tropical house hitmaker Sam Feldt set to bring his world renowned signature Heartfeldt Pool Party onboard to pump the crowd with his unique summer sounds. 
Joining the world-class ensemble is newly-crowned "Best Trance DJ" Ben Nicky whose unstoppable tracks regularly hit number 1 on the charts and radio stations all over the world, trap maestro Ookay whose Billboard hit Thief took the world by storm and the electronic dance producer What So Not who constantly pushes the envelope with his boundary-pushing bass that revived electronic scene in his native Down Under.  
Electronic music lovers can immerse themselves in uplifting electro and deep house beats as IT'S THE SHIP brings Dannic, Eli Brown, Matisse & Sadko, Kill The Buzz, Lucille Croft, and Ruby Phoenix while trance diehards can get mesmerised by the anthemic rhythms of Alex M.O.R.P.H. and Jordan Suckley.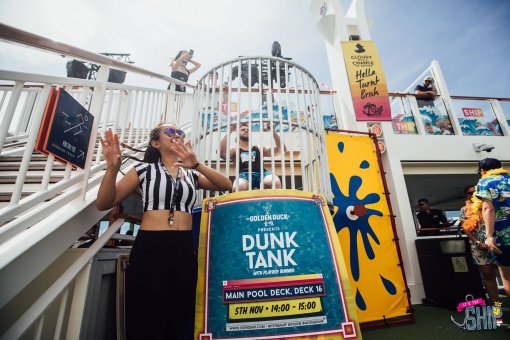 IT'S THE SHIP 2019 is set to present its famed array of entertainment experiences. A slate of secret and closed-door events as well as interactive performances will be unveiled later this year but meanwhile, shipmates can expect novel themed pop-up parties such as the Communion Sunrise, Sleepless Society: One Hell of A Party, ONESIE, LET'S KARNAVAL: FOAMO and FYRE FAN CLUB. During this 3D2N shipcation, there will be ample opportunities for shipmates to rub shoulders with their favourite artistes at the various pop-up parties and side activities.
Early Duck 3 cabins are still available until mid-August, offering shipmates an amazing saving offer of up to USD249 off per person. Cabin prices are inclusive of complimentary dining at selected restaurants, selected non-alcoholic beverages and free access to most of the ship's facilities and events. Don't miss out on this promotion by purchasing your Early Duck 3 cabin now at www.galactix.asia/itstheship-2019.
https://www.facebook.com/itstheship/ 
https://www.instagram.com/itstheship/ 
https://twitter.com/itstheshipasia/