Prepare to get Madagascar-azy as we unleash the first round artist line up for Future Music Festival (FMF) 2014! This epic expedition of Future Music Festival sees some of the biggest artists in the world today sharing the stage alongside the freshest new talent… get ready to see why FMF is still king of the jungle!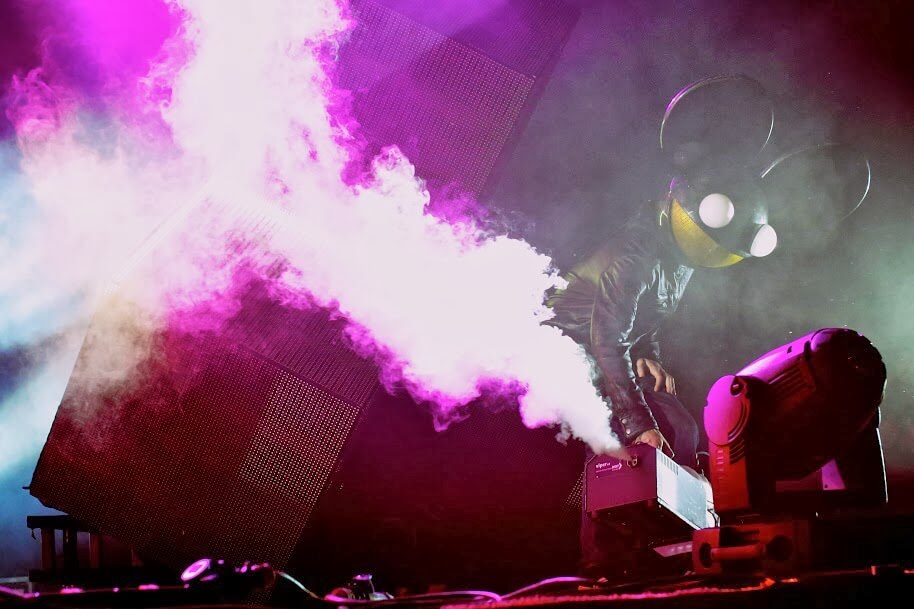 Leading the roll call is ground-breaking electronic artist Deadmau5 and his self-proclaimed "technological orgy". More than just a DJ set, his live show is an experience, the Canadian performer is at the forefront of electronic music whilst somehow remaining an enigmatic and outspoken figure. Add in the undeniable crowd favourites Macklemore & Ryan Lewis, who've racked up more than 725 MILLION views on YouTube, and topped triple j's 2012 Hottest 100 and the Billboard Hottest 100 with "Thrift Shop" and "Can't Hold Us".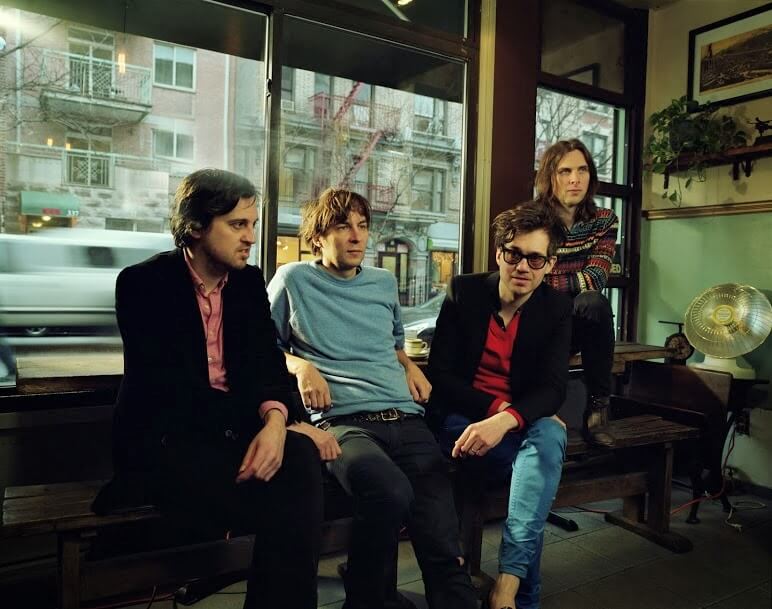 With their distinct French flavour, much-loved indie outfit Phoenix will be bringing their danceable beats, layered synths and soaring hooks to FMF. Having headlined Coachella, tracks like "Lisztomania", "Entertainment" and "Trying To Be Cool" will have the crowd screaming for more!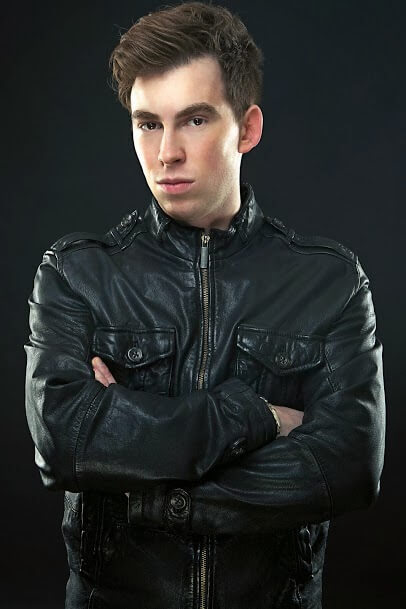 Peek into the EDM hut and you'll find the biggest acts that the world has on offer. One big fan favourite from Future Music Festival 2013, Hardwell's ascent in the past 12 months has been meteoric. Back by popular demand and touted by many as the next #1 DJ on DJ Mag's Top 100, the sky's the limit for Hardwell – and we just can't wait to have him back.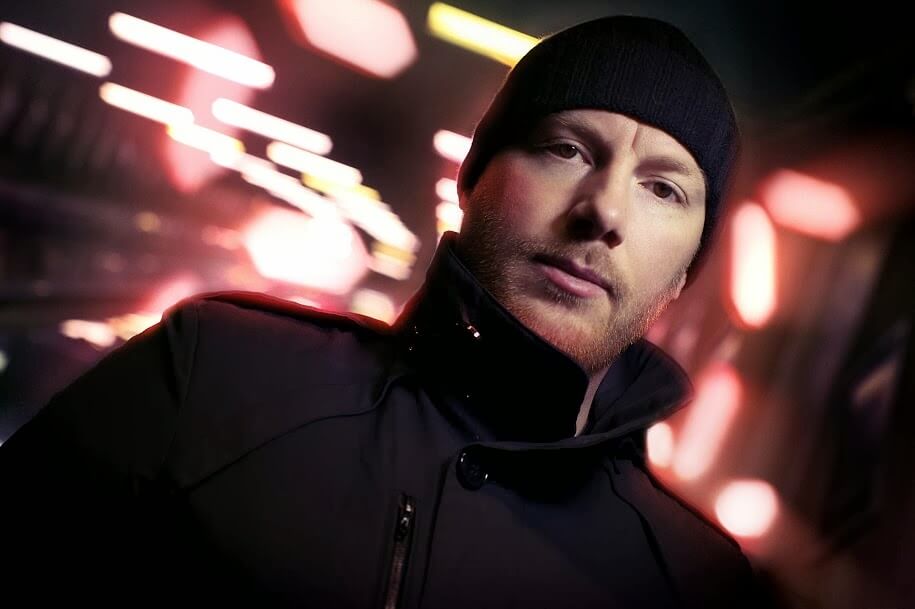 We're also thrilled to announce that Eric Prydz, one of the world's most renowned and respected DJs, will be visiting Australia for the FIRST TIME EVER! Joining Future Music Festival, the elusive DJ and producer has dominated more than just the EDM scene, with three singles cracking the UK charts. Championed by heavyweights like Zane Lowe, the Swedish mastermind will show you why festivals everywhere are fighting to get him on the bill!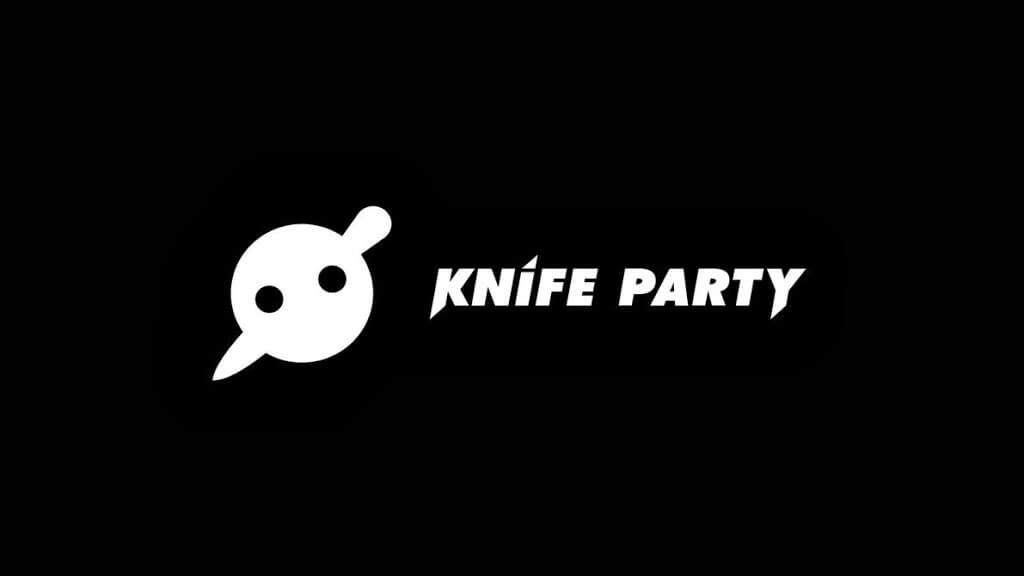 Rounding out our epic set of headliners is homegrown heroes Knife Party, who'll be hosting their fearsome Haunted House arena production as debuted at Reading and Leeds festivals in the UK and Ibiza this season. Already boasting an energetic, awe-inspiring live performance ethic, this unstoppable duo take their live show to new, spine-tingling heights. Renowned for sets jam-packed with adrenaline, masterful dubstep tricks and epic bass drops that have sent crowds bonkers around the world, don't miss them tearing it up as they return to home soil.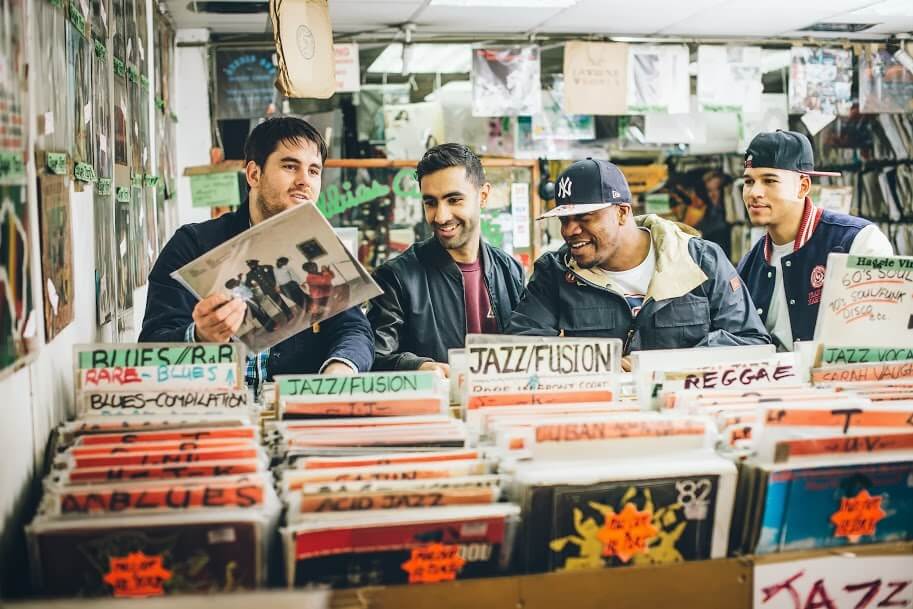 Next up are acts who'll wet even the most discerning party cannibal's appetite. After absolutely smashing it at FMF 2013 and with a run of sold-out national headline shows happening this week, London-based four-piece Rudimental will be coming back to do it all over again! Be sure to catch their blockbuster live show at FMF 2014! Hot off the back of his new single "Children of the Sun", fellow Londoner Tinie Tempah will also be in attendance. Having gone from the underground to international sensation in a few short years, he's sure to blow the roof off. Rounding out the trio of huge UK live acts is Chase & Status, who've been heralded as the most exciting producers in the UK today. These deities of the drum and bass scene will be performing cuts from their upcoming new album Brand New Machine, out in October.
Baauer meanwhile is going to make you "Harlem Shake", with the super-hit awarded both Top Dance Song and Top EDM song at this year's Billboard Awards. Chuckie will be getting the crowd pulsing with his crazy FX and hypnotic climaxes. Two of Europe's hottest names will also be getting tribal with FMF in 2014: 23-year-old Russian DJ/producer Arty, and the youngest person to ever reach #1 on Beatport. With his massive track "Animals", Martin Garrix has shown that even at the young age of 17 he's definitely one of the future heavyweights of the electronic scene.
Deep in the badlands, two exciting new live shows have emerged and they're ready to show you what they're made of. Signed by none other than the godfather of drum'n'bass, Andy C, Sub Focus has been unstoppable on his way to the top. His massive club hits "X-Ray", "Airplane" and "Timewarp", and his truly unmissable live show, have pushed him into the mainstream spotlight. Fellow drum'n'bass heavyweight Netsky has a "liquid funk style" that is truly unique. His iconic first release, Memory Lane, and its self-titled follow-up were met with worldwide praise and caught the attention of the industry's tastemakers. No stranger to the EDM game, Kaskade knows how it's done. He's been hailed by The New York Times as the "new face of EDM", and named America's #1 DJ by DJ Times and Pioneer in 2013 for the second time. For an injection of crazy partying and with a reputation for on-stage stunts (including a full marching band onstage at 2011's Electric Daisy Carnival!), plus pumping tracks like "Unleash the F*cking Dada", Dada Life are a sight to be seen! Setting up their own sovereignty 'Dada Land', we'll follow them to whatever newfound lands they go.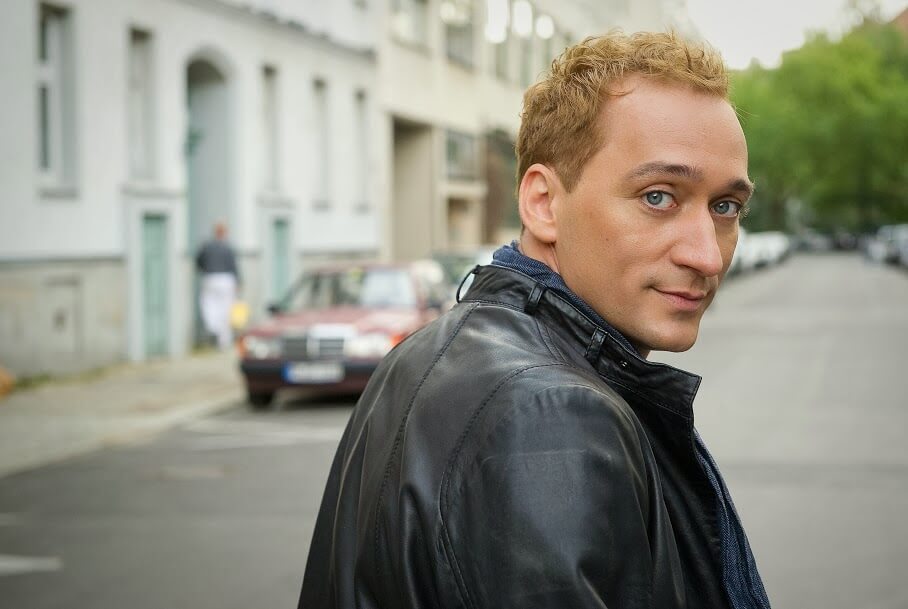 Grammy-nominated uber-talent Paul van Dyk will also be in attendance at FMF 2014. A superstar of the industry, he's one of the most respected DJs in the world, the kind of guy you'd take home to meet your mum… so long as she likes award-winning trance music. Markus Schulz will also be working the festival crowd with his hand-crafted blend of progressive, trance and house, while ATB's epic club hits like "9pm (Till I Come)", "Don't Stop" and "Let U Go" will be heard across the country for the first time since 2008.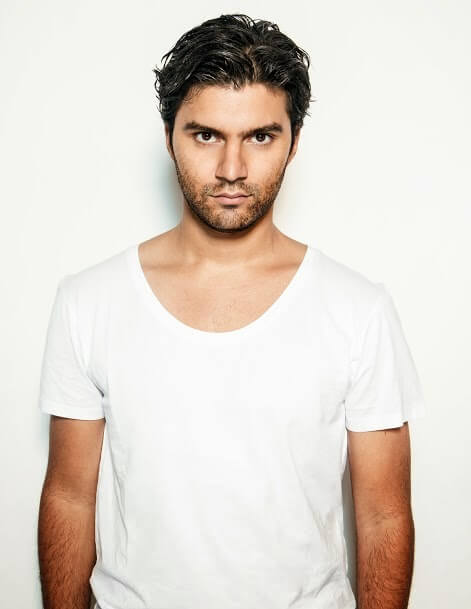 This line up has more of the world's hottest new EDM talent than you can poke a tiki torch at: R3hab, Monsta, Adventure Club, Carnage, Bassjackers and the triple deadly delight of Deniz Koyu, Dannicand Dyro will all be jumping in FMF's open top van for our musical expedition. Hold onto your synthesizers guys, it's sure to be a thumpy ride!
Future Music Festival ambassador and favourite Sven Vath will be returning for an impressive sixth year in a row. Don't miss the "jet-black, polished chrome techno" of Dubfire, and lady of prodigious talent Maya Jane Coles. Last but most certainly not least, we have Parisian native and Kanye West co-producer Gesaffelstein live, alongside French brother in bromance Brodinski. Innovative Canadian hip-hop artist Kaytranada, ludicrously talented producer duo Gorgon City, unorthodox nonconformist Guy Gerber and techno mastermind Paul Kalkbrenner round out 2014's epic FMF bill.
Flying the Australian flag at this year's Future Music Festival are electronica extraordinaires Cut Copy, as well as up-and-coming local DJs Timmy Trumpet, Walden, Tenzin, Helena, Stafford Brothers and Will Sparks. Keep your ears to the ground as we lu-WOW you with these guys, who represent some of the freshest and most innovative talent currently on the Australian scene.
From Sahara sounds to jungle jams, we've drummed up an animal cracker of a line up that reflects what's happening in music right now. Don't forget to pack your party; this safari is far out… Lions and tigers and gnomes, oh my!
Future Music Festival is also proud to announce a move to two new venues in 2014 – Brisbane's iconic RNA Showgrounds and the magical Adelaide Showgrounds! Festivalgoers are in for a better FMF experience than ever before, thanks to a wealth of new indoor and outdoor stages to choose from, so we party rain, hail or shine. Sydneysiders meanwhile will experience a major overhaul at Randwick, thanks to an amazing $150 million venue facelift! Think huge open expanses, state of the art new infrastructure featuring a five-level grandstand, great new VIP and FIRST CLASS facilities, and the epic debut of the theatre of the horse arena.
The festival will also have a major focus on enhanced, state of the art audio and will deliver spine-tingling light shows and crystal clear sound, using new technologies such as audio mapping. In 2014 each and every punter will soak up their favourite artists loud and clear, no matter what stage they're performing on or where they're dancing!
FUTURE MUSIC FESTIVAL 2014
Deadmau5 | Macklemore & Ryan Lewis | Phoenix
Hardwell | Knife Party | Eric Prydz
Rudimental | Tinie Tempah | Chase & Status
Sub Focus | Netsky| 2 Chainz |Kaskade | Dada Life | Porter Robinson
Naughty Boy| Paul van Dyk | Markus Schulz | ATB | Chuckie | Arty
R3Hab | Martin Garrix | Baauer | Monsta | Helena | Adventure Club Carnage | Bassjackers | Deniz Koyu | Dannic | Dyro | Cut Copy
Stafford Brothers | Timmy Trumpet | Walden | Tenzin | Will Sparks | Helena
Sven Vath | Dubfire*| Maya Jane Coles* | Paul Kalkbrenner*
Gesaffelstein Live | Brodinski | Kaytranada* | Gorgon City | Guy Gerber*
NATIONAL TOUR DATES 2014
Saturday 1 March Brisbane, RNA Showgrounds **NEW VENUE**
Sunday 2 March Perth, Arena Joondalup
Saturday 8 March Sydney, Royal Randwick Racecourse **MAJOR RENOVATIONS**
Sunday 9 March Melbourne, Flemington Racecourse
Monday 10 March Adelaide, Adelaide Showgrounds **NEW VENUE**
TICKETS ON SALE: Tuesday 1st October
$160 + bf and service charge; Adelaide only – $155 + bf and service charge