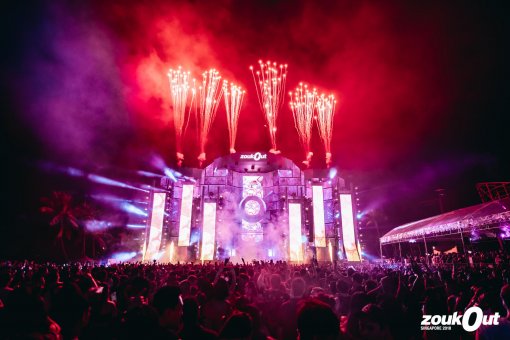 ZoukOut has been a mainstay in Singapore for the past 18 years, with their first appearance being in the year 2000. A regular beach party would be nothing more than "just another event", but for ZoukOut, its consistent delivery of fun year after year has turned it into more of a tradition than just an event. Not only that, with the prestige that comes with the ZoukOut name, comes top-tier artists that want to prove their worth over at ZoukOut to put a stamp on their greatness at the biggest festival in Southeast Asia.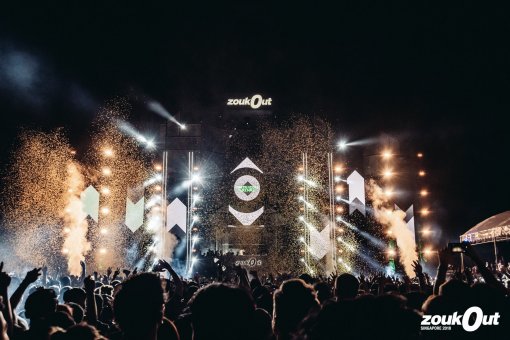 It was no surprise that even in its 18th edition, ZoukOut still presented us with a truly all-star lineup, with the likes of Galantis, Belgian duo Dimitri Vegas & Like Mike, and KSHMR each taking their audiences on a roller coaster ride of pure carnal joy and raw pulsating emotions.
Here is the official lineup.
Main Stage: Chivers | Lenerd | Che'Molly | Hong | Goldfish & Blink | Jeffrey Sutorius | W&W | Galantis | Dimitri Vegas & Like Mike | Timmy Trumpet | KSHMR | Ghetto & Nash D
Notice anything different? Yes that is right, only one stage! Not only that, ZoukOut gave us a one-day festival, thus allowing them to give the party-goers a real dusk till dawn party experience with the best DJ's in the business.
Credit must be given when due, and this time it's given to the stage designs which were done by Unlimited Productions, who also sculpted the masterpiece that was present in one of the biggest EDM festivals ever, Tomorrowland. Here in ZoukOut, the stage was filled with dazzling lightshows as well as aesthetics to make you wonder "how on Earth did they do that". Not only that, the heavy use of pyrotechnics did not feel out of place, instead it enhanced the experience for the party-goers who were present.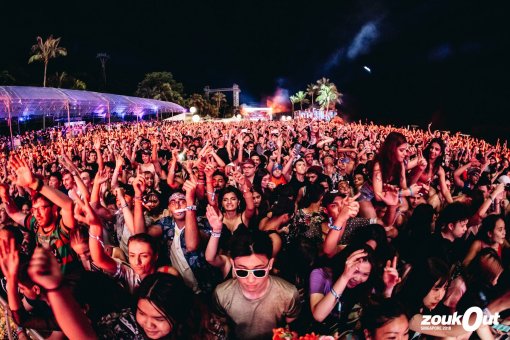 Coming back to the event, Siloso Beach Sentosa was steadily filling up with people as early as 10pm, with people coming to view what sponsors had in store for the people in attendance. Soon after that, came the appearance of the first international DJ to grace the stage with his epic beat drops and ability to make an hour-long set fly by in a matter of seconds, Jeffrey Sutorius, former frontman of Dash Berlin. Every DJ that came after Jeffrey Sutorius were part of the headlining DJs that were heavily hyped up for.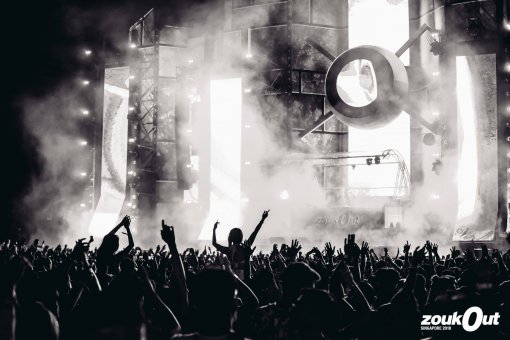 Highlights of the night included Dimitri Vegas & Like Mike who played one of their crowd-favourites, "Crowd Control", which encouraged the audience to move along with the lyrics of the song, creating an electrifying atmosphere and emphasizing the need for artists to interact with their audiences more. Not only that, it happened to be Like Mike's birthday, thus Dimitri Vegas got the crowd to sing his partner a birthday song which put icing on the cake. Another moment that really stood out was KSHMR and his extremely late 5.30am set. By then, even the most hardcore party-ers were feeling drowsy. Then came KSHMR and his jaw-dropping hits which stirred the crowd up from a state of sleepiness to outright excitement. Not only that, he saved the best song for last, playing "Secrets" which featured Tiesto welcomed the sunrise on the beautiful Siloso Beach.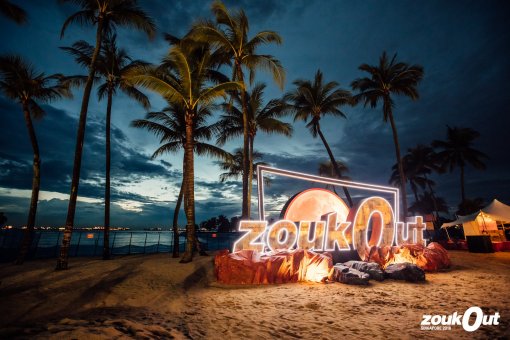 As said earlier, ZoukOut has been considered a tradition rather than just an event. Even into its 18th edition, it still manages to give us a real run for our money, offering a joy-ride of emotions year after year. Nothing is going to stop the unstoppable force that is ZoukOut, and we are certain that next year's edition would be nothing short of amazing. Till next year, ZoukOut!