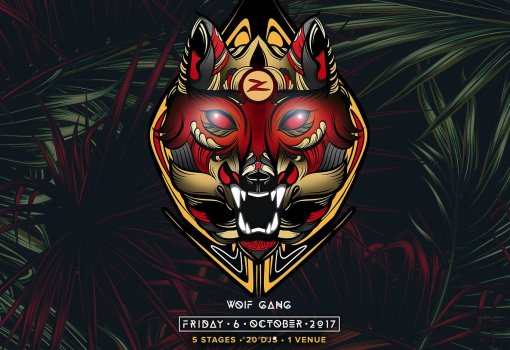 MALAYSIA BIGGEST INDOOR MUSIC FESTIVAL
If music is the message, then dance is the chain reaction
Five of Zouk Kuala Lumpur's many rooms will morph into its very own stage with its own musical direction with a line-up of the best international artistes around the world. Zoukin's Wolf gang will converge for an epic night filled with spectacular acts, promise to transform your senses with endless discoveries.
ELECTRIC FORREST | Zouk Mainroom
Electric Forest – Mainroom, will be the mainstage, headlining the event with an array of the industries busiest names, chart topping artists, underground heroes. For one night only Zoukin will be featuring the world's biggest (EDM) acts. From hardstyle, progressive house, electro and trance labels. This is where it all begins, no other place to bring your night to life. Watch out as we have the likes of Headhunterz and Jordan Suckley and your local heroes performing live, right in front of you!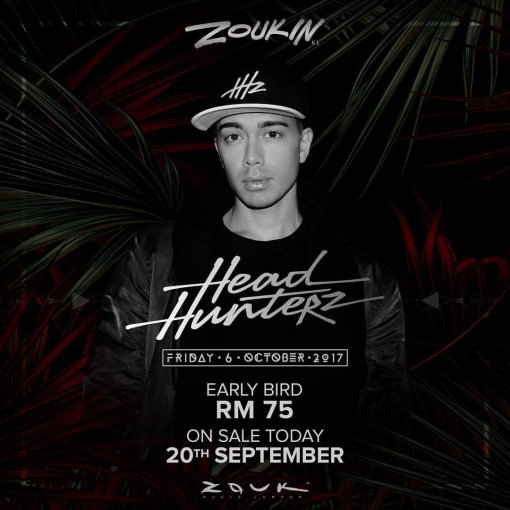 Headhunterz
Willem Rebergen, better known by his stage name Headhunterz, rose from the rapidly expanding hard dance scene. With his return to hardstyle – he is considered by many to be one of the biggest hardstyle acts there is. Arguably one of the greatest Hard Dance artist of all time he has made almost every anthem you could think of in this genre. Headhunterz was ranked at 36# in DJ Magazine's yearly list which features all DJs from all genre.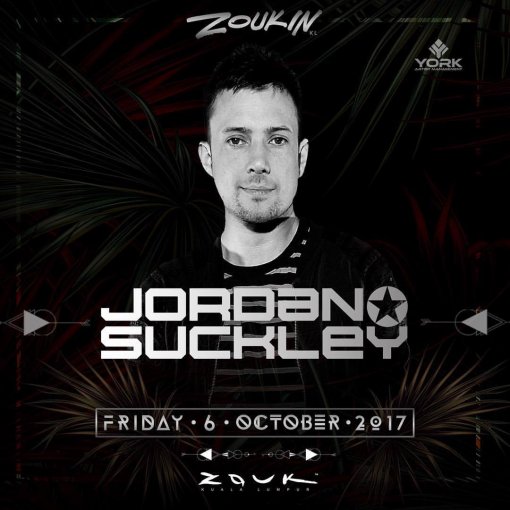 Jordan Suckley
From winning a contest while in university that got him spinnin' at Cream Ibiza, to holding a residency at BBC Radio 1, UK DJ and Producer Jordan Suckley has had successful rise to the top. Aside from being a prolific trance artist, the past couple of years he has developed an immense success with his productions, his own record label, podcast and more. He is a fierce face on the trance scene, producing records on some of the most prestigious labels in the business as he paves the way for revolutionary growth within the genre.
Special Surprise Guest DJ
We have secured a very special guest DJ, who will be announced closer to the event. We can't tell you who he is yet, as we are sworn to secrecy, but rest assured, we are talking about a massive guest!
TREE HOUSE | Velvet Underground
Tree House – another installation for Zoukin which takes place at Velvet Underground, will be transformed into an escape for the wonderers featuring the best of the region, namely Dipha Barus from Indonesia and Zaeden from India.
Dipha Barus
Hailing from Indonesia, he is known as a composer and producer with a high stage schedule in the world of electronic dance music. Dipha has quickly risen in the ranks of Indonesia's DJ world with his ability to blend multiple genres into high-energy sets. Winning the Paranoia Awards (DJ Awards hosted by Hard Rock FM Jakarta) as the Best DJ of the Year for two consecutive years (Best Electro DJ of the Year 2013 and Best DJ of the Year 2014), his fame continues to grow as his single 'No One Can Stop Us,' is almost reaching 4,780,000 million plays on YouTube. Dipha's success does not stops there as he also headlines massive electronic dance music festivals like the Djakarta Warehouse Project. He is also the Music Director and Resident DJ of Potato Head Garage and runs the Pon Your Tone music event.
Zaeden
Sahil Sharma better known by his stage name Zaeden, is an Indian DJ and music producer. He started making music when he was only 14 years old by playing the guitar and piano while recording them on ableton. Realising his interest in EDM after listening to Skrillex and Deadmau5, he produced his first single which features a unique style of combining the new age sounds with the classical melodic house and his eclectic production skills – Land of Lords, with Dutch producer Syzz, was supported by the likes of Andrew Rayel, Tritonal, Jordy Dazz and many more. A major breakthrough was when Zaeden made a remix of Magic by Coldplay which got featured on Hardwell On Air #164 , which was played by Dimitri Vegas & Like Mike on Smash the house Radio, Moguai in his Punx up the Volume. He's one of the youngest speaker to host a pep talk at TedX and also having played at Tomorrowland at only the age of 21 was enough to take India and possibly the world by storm.
AMAZON | Phuture
Amazon – Phuture will be a mystical jungle with a power packed all female line up as lights peeps out of the mist while Iris, LSL and DJ Mafia spins some wicked tracks on the decks.
IRIS
IRIS aka Irina Stroganova has been exploring the world since a young age as her work as a model brought her to places such as Paris, Milan, China and Malaysia. She then realizes that she has an interest into electronic dance music and shares an appreciation for the nightlife. With her passion for music, she is now ready to take over the decks and become the next rising star as a DJ.
LSL
A home-grown DJ, Ashley Lau also known as LSL, presents fresh and catchy beats. LSL started tapping into DJing this year and as a DJ she has transformed her followers from her social media reach into music fans. Mixing music from all spectrums, LSL will slay clubs to the festivals.
DJ Gapby
Model DJ Gapby aka Ketsirin Thongneam is popular in Bangkok's clubbing scene and known for her skills and looks, She started her career as a DJ back in 2012 and she's known to torch the dance floor with her energetic set of club sounds. Her career has brought her on tours to neighbouring countries in South East Asia.
SHRINE | Imperial
Shrine – Imperial is transformed into a divine sacred sanctum, which will host the best of the best hip-hop and R&B music.
DJ Rattle
DJ Rattle is one of the most sought after DJs in the Southeast Asian entertainment market today. The two- time local DMC Champion and the first Singaporean turntablist world finalist in the London DMC World Championship has held residency and worked with clubs from the likes of Ministry of Sound and Zouk Singapore.
LABYRINTH | Ace
Labyrinth – Ace, come and discover up and coming local talent while be enraptured by the new wave kids and diverse music. Featuring Chukiess & Whackboi, Lissa Qash, Monkey Business, Sicx, Hiroshi & Shazuya.
Ticketing
Ticketing counter opens from 10am to 7pm (Zouk KL Office) & 7pm to 3am (Zouk Cafe Bar).