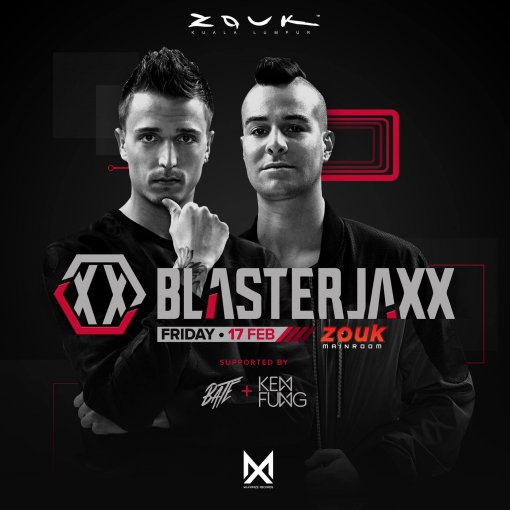 RM 90 + 1 DRINK BEFORE 12AM
RM 120 + 1 DRINK AFTER 12AM
MEMBER FREE ENTRY BEFORE 12AM
In the space of just a few years, Blasterjaxx have ascended the journey from relatively unknown producers to heroes of the current scene in astounding fashion. With a none-more-energetic sound that's packed to the brim with huge ris, enormous builds, killer drops and infectious melody, they have time and time again proved themselves to be amongst the most exciting producers and DJs in the EDM scene. Thom and Idir's meteoric rise to the top has has brought it's challenges, but they've always stood by each other. Together they have taken electronic dance music to new levels and their sound is still ever-evolving.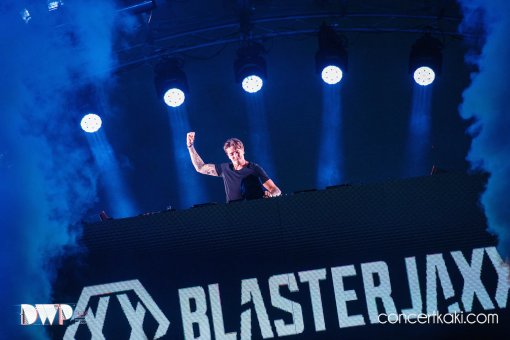 Born and raised in The Hague, Netherlands, Thom Jongkind and Idir Makhlaf draw on their home country's rich heritage in hard-edged dance music to present a sound that interprets that distinctive toughness in a cutting-edge, contemporary fashion. After DJ Chuckie gave the duo their first break with their Carlos Barbosa collaboration Escucha on his Dirty Dutch Music imprint, the biggest dance labels around were soon vying for their output.
2015 also saw Blasterjaxx go through some important changes internally. In an open letter published on the internet, Idir revealed that he had been struggling with panic attacks brought about by the stress of touring, and that he would no longer play alongside Thom for Blasterjaxx DJ sets. However, continuing to work in his home studio, he remains committed to Blasterjaxx and making it a bigger success than ever.