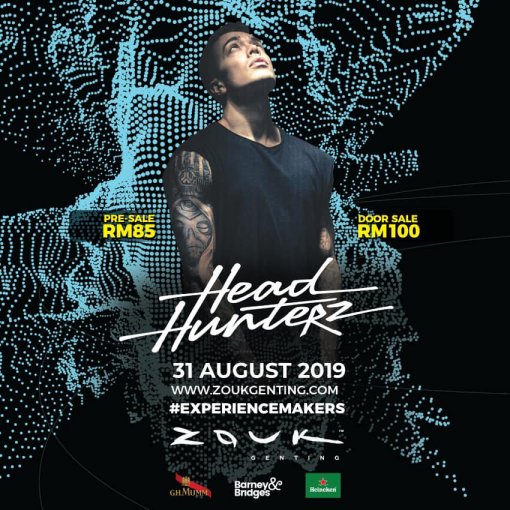 Revellers at Zouk Genting are in for a treat this Merdeka Day as house music Dutch DJ Headhunterz brings his blistering beats to Resorts World Genting. The party kicks off at 11pm on 31 August 2019 and continues through the night as one of the dance scene's most distinctive DJs returns to Malaysia to thrill the nation's dance lovers.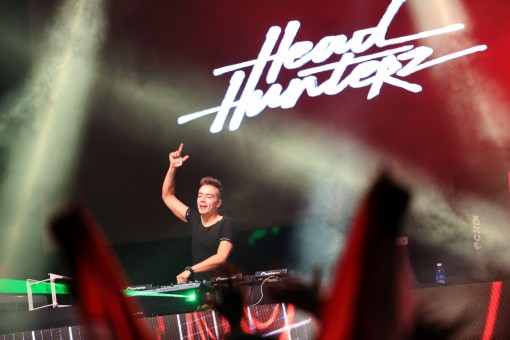 Born Willem Rebergen in Veenendaal, Netherlands, Headhunterz started out in the electronic dance genre – a mix of techno and hardcore dance that creates an intense musical landscape. Originally formed a duo, Rebergen continued as a solo act under the Headhunterz name with the departure of Bobby van Putten in 2006. He first gained fame at the Defqon.1 festival, a music event in the Netherlands, and eventually composed the anthem for Defqon.1 2009 'Scrap Attack' and Defqon.1 2010 in Australia 'Save Your Scrap For Victory'. 
So get ready for an unforgettable night of hard-hitting bass and creative flourishes that Headhunterz is known for, as he continues his whirlwind exploration of the world's greatest clubs at Zouk Genting this month. Zouk Genting Presents Headhunterz takes place on 31 August 2019, from 11pm-5am. Tickets can be pre-purchased for RM85 at www.zoukgenting.com and for RM100 at the door.
For more information, visit www.zoukgenting.com or call +603-2718 1118.