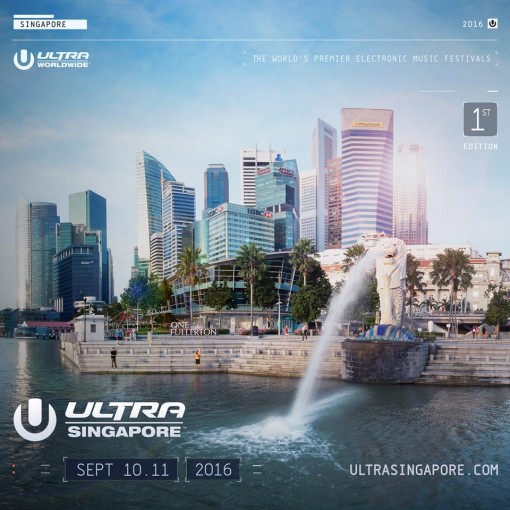 Following the record-breaking inaugural edition of Road to ULTRA Singapore in September 2015, ULTRA Worldwide now confirms the launch of a full-scale, two-day festival for Singapore in 2016!
Taking place on September 10 & 11, 2016, ULTRA Singapore will be the next in a long line of festivals that have grown from the fabled Road to ULTRA series, and will see the event transform from a one-stage, indoor experience into an all-en- compassing, outdoor, three-stage extravaganza.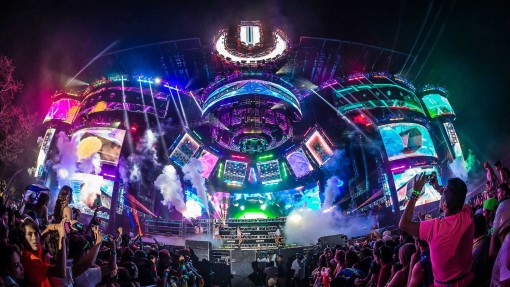 With the iconic venue to be announced very soon, ULTRA Singapore's MAIN STAGE will be complemented by the diverse sounds of the LIVE and RESISTANCE stages.
Dating back to 1999, ULTRA's legendary Main Stages have played host to some of the most memorable acts in electronic music history. Expanding in size, technology and world-class production with each passing year, ULTRA Singapore's offering will be no exception to the rule.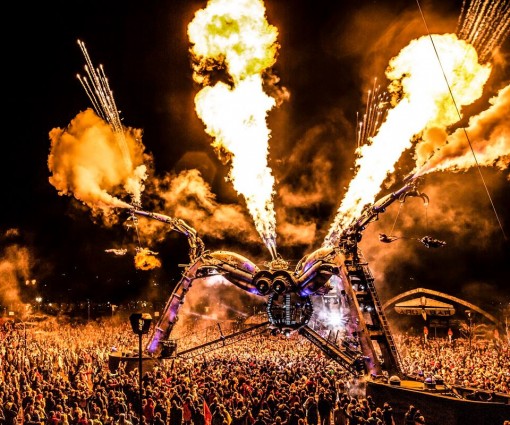 The brand new festival location will also become the third country to host an ULTRA Live Stage, following in the pioneering footsteps of the flagship event in Miami and most recently, ULTRA Korea. Last and by no means least, ULTRA Singapore will welcome the RESISTANCE Stage to proceedings, which is set to bring together some of the finest names from the house and techno world to the Lion City.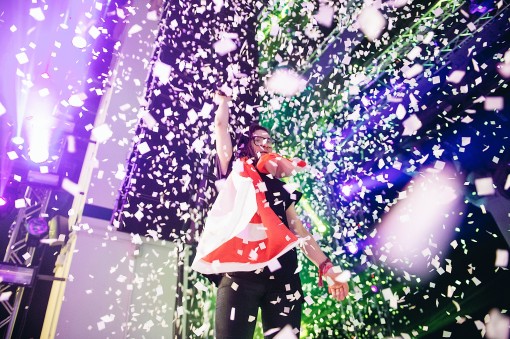 ULTRA brought superstar acts such as Skrillex, Alesso and Nicky Romero to RTU Singapore in 2015 and having packed out the Marina Bay Sands Expo & Convention with over 11,000 people, plans were instantly hatched to make Singapore the 11th nation to host a full-scale ULTRA festival in 2016. This time around, with two days and three stages worth of talent to bring to town, ULTRA is set to welcome even more incredible talent to Singapore, and smash its way into the record books yet again.
With Early Bird tickets for RTU Singapore selling out in just 21 minutes back in 2015, fans will have to act quickly to guarantee their spot this September. To be in with the best chance to experience the action first-hand, register now at ultrasin- gapore.com for exclusive ticket news and information.
Ultra Singapore 2016 Ticketing Information:
On sale from – Tuesday 1st March 2016 (10AM SGT)
Date of event: Saturday 10th & Sunday 11th September 2016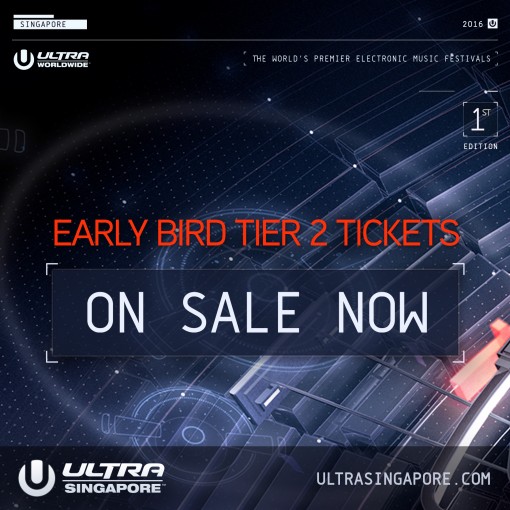 Early Bird Tier 2 Ticket Prices:
2 Day Early Bird General Admission Tickets: USD$ 145
– Entitles holder to admission for both days of Ultra Singapore 2016
2 Day Early Bird Premium Admission Tickets: USD$ 175
– Entitles holder to admission for both days of Ultra Singapore 2016
– Access to dedicated express entry lanes at venue
 – Access to dedicated Premium General Admission restrooms
– Access to dedicated Premium General Admission F+B stalls
– Table and VIP reservations:
Please email [email protected] for more information.
See Ultra Singapore's official teaser video here:
For more information about Ultra Singapore 2016, or to purchase tickets please visit www.ultrasingapore.com.