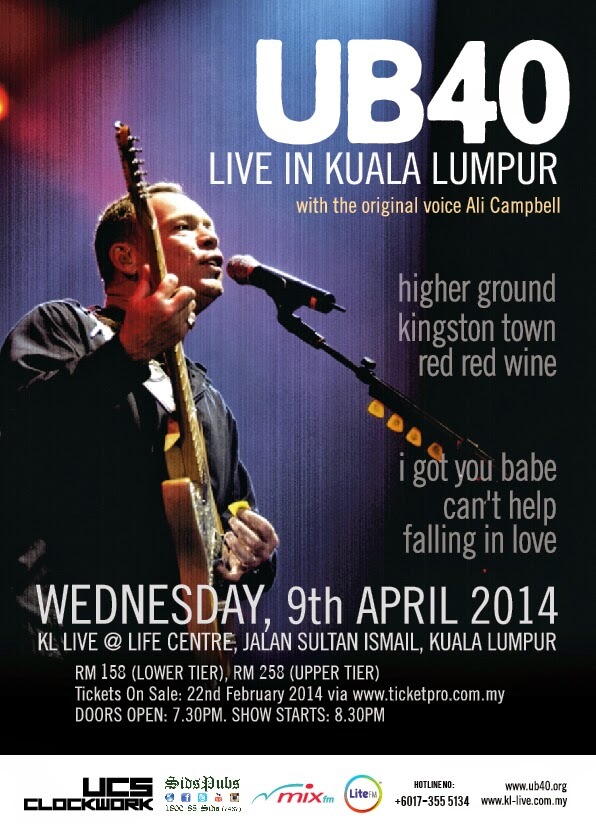 UB40 is coming to town to rock us with their reggae beat at KL Live on the 9th of April 2014. Doors open at 8pm.
During their three-decade long career, they have been performing sell-out shows worldwide and headlining the Reggae Sunsplash music festival in Jamaica, as well as spreading reggae to Russia, South America and Europe.
Three UK Number One Hits and 5 US TopTen hits speak for itself as Ali Campbell and co have stamped their mark as the favourite reggae contemporary band in Asia and worldwide. UB40 were also nominated for a Grammy Award and numerous other accolades in Europe and the US.
Come early to experience the reggae shaking tunes brought to you only by UCS Clockwork.