Tiesto made his way back to Kuala Lumpur for more excitement and electrifying performance for his loyal fans. Featuring guest DJ performance by Danny Avila (Spain) and DJ Tigerlily (Australia) that will set the stage on fire with Tiesto. Let's not forget our local heroes DJ Goldfish & Blink, BATE & Nick Haydes that will join the party that night.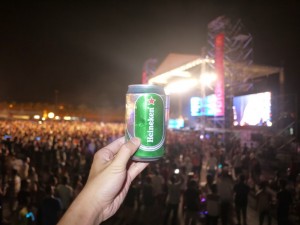 The venue was set at Sepang International Circuit on the 5th October 2013, Saturday. We reached the venue on 9pm to avoid the massive crowd but boy we were wrong! It was packed with people that were excited to get in and start partying to Tiesto. With the amount of crowd we witnessed that night, it is definitely proven that Tiesto is a big deal, the God of Trance.
After an amazing warmed up session by the local acts, DJ Tigerlily made her first appearance on stage with the biggest smile on her face. DJ Tigerlily is more than just her good looks, she is filled with loads of energy and her performance was phenomenal. Standing from the VIP Deck, we can see everyone happily dancing and putting their hands up in the air for the Australian bombshell.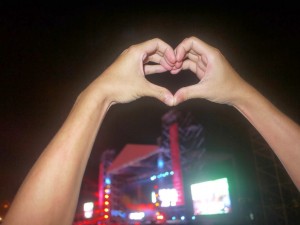 Young and talented DJ Danny Avila amazes everyone with his performance. With that talent by such a young age, we can definitely see how far he could go. The crowd was enjoying his mixes and there was no stopping them from raving harder.
After the amazing performance from DJ Tigerlily and DJ Danny Avila, Tiesto returned on stage again. The crowd was going wild and everyone was overjoyed. Doing what he does best, he never fails to amazes us. DJ Tiesto performed an amazing and satisfying 2-hour show.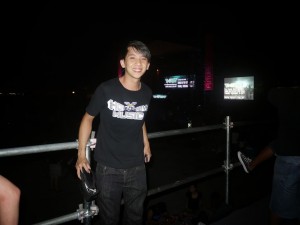 It was a great experience to witness these amazing and talented DJs spinning in Malaysia. We can't wait for the next rave to party even harder.