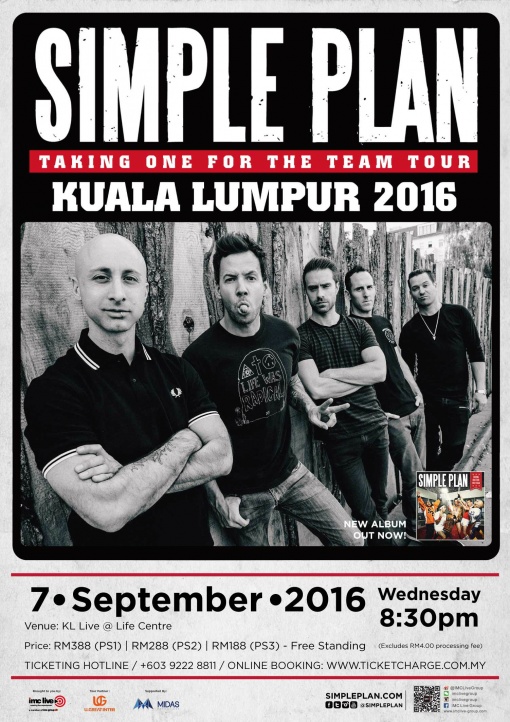 The voice of a generation, Simple Plan is returning to Malaysia for their "Taking One for the Team Tour Kuala Lumpur 2016." This tour comes on the back of their newly released studio album "Taking One for the Team" – the French-Canadian pop punk band's fifth since their formation in 1999. 
Made up of Pierre Bouvier (vocals), Chuck Comeau (drums), David Desrosiers (bass, backing vocals),  Sébastien Lefebvre (rhythm guitar, backing vocals), and Jeff Stinco (lead guitar), Simple Plan has cranked up the volume and returned with something new up their sleeves.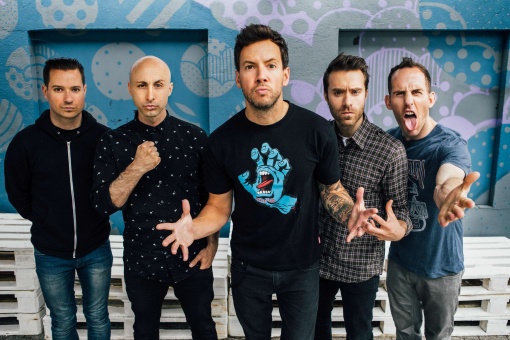 Although they are known for their pop punk attitude and anthemic rock songs, with this new album, the group wades into new waters. From a reggae style, feel good number like "Singing in the Rain" featuring R. City to a personal, heartfelt ballad like "Perfectly Perfect," the band has used this new album as a chance to branch out and make music a little outside of their comfort zone.
After 17 years as a group, the five friends have shared so much. Over those years, they have had the time to grow and mature with their music. Simple Plan has continued to stay true to themselves, writing spirited tracks that advocate being yourself no matter what. It could be said that they are taking their own advice, as they continue to allow their music to lead the way, not allowing others' expectations to shape it.
This tour promises to bring Simple Plan in a big way. Refusing to stagnate and give in to predictability, the band has kicked it up a notch and their passion to make music their fans can relate to is undeniable. Join them in the celebration of their new album this 7th September 2016 live at KL Live. Fans will get a chance to rock along to new tracks and sing along to their favourite Simple Plan classics.
Official tickets onsale will start at 11.00am Kuala Lumpur time on 5th July 2016.
Stay tuned for more updates on www.facebook.com/imclivegroup.
Taking One for the Team Tour – Kuala Lumpur 2016
Date : 7th September 2016, Wednesday
Time : 8.30pm
Venue : KL Live @ Life Centre
Ticket Pricing : PS1 RM388
PS2 RM288
PS3 RM188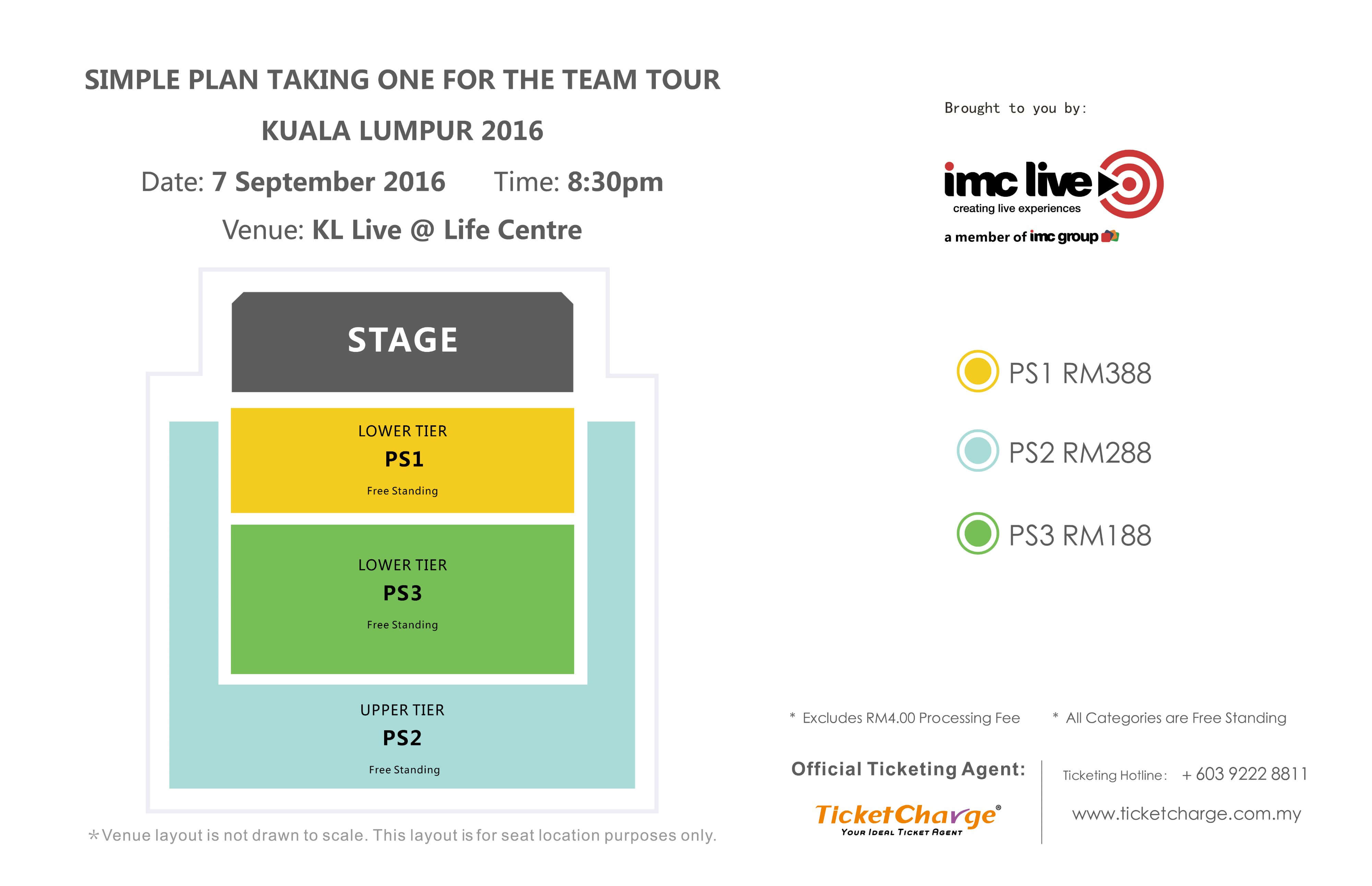 Ticket Launch : Official sales – 5th July 2016
Ticketing Details : www.ticketcharge.com.my , Hotline 03-9222 8811