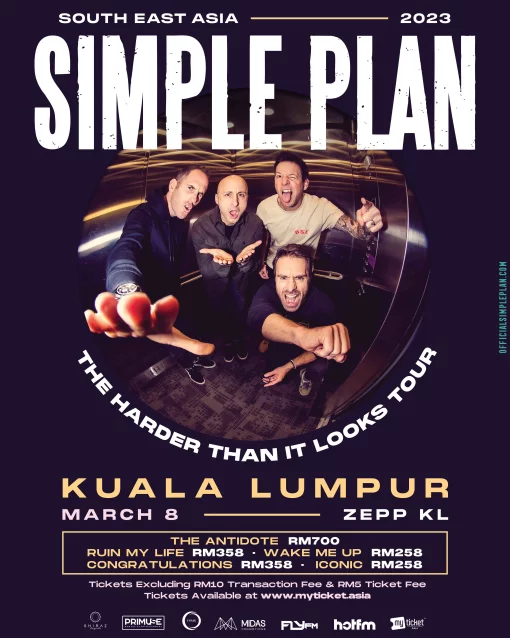 Mark your calendars and get your money ready because Simple Plan will be performing in Malaysia as part of their Southeast Asia Harder Than It Looks Tour starting tomorrow, December 28!
The band Simple Plan is scheduled to perform at Zepp Kuala Lumpur on March 8, 2023, after performing for Singapore on March 7 and before traveling to the Philippines on March 12.
Tickets will be available for purchase at www.myticket.asia tomorrow at noon for a range of RM258 to RM700 (fees not included).