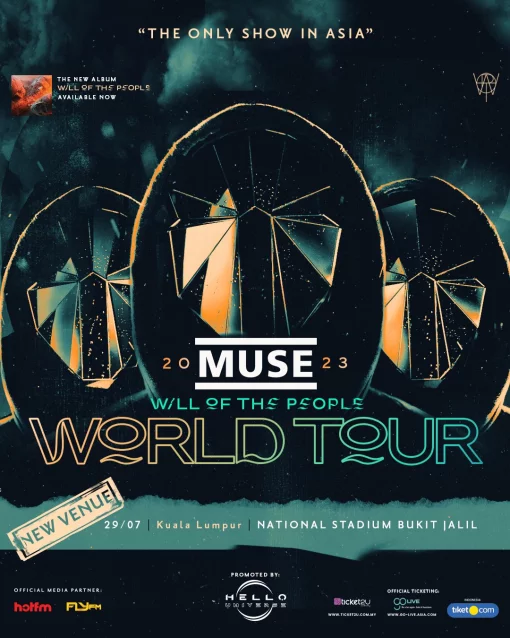 Hello Universe, the organizer behind the Will of the People world tour Live in Kuala Lumpur has changed the location of the upcoming Muse concert to Bukit Jalil National Stadium after hearing the wishes of the Malaysian people.
On July 29, as part of their Will of the People world tour, the two-time Grammy Award-winning band will make Malaysia their only stop in Asia. The Bukit Kiara Equestrian Resort will host the concert, as it was previously announced. Local fans, however, were not pleased with the announcement because many had posted requests for a different location on social media.
The organizer noted that the cutting-edge amenities and seating capacity of Bukit Jalil National Stadium will make for the ideal backdrop for the next show.
Supermassive Black Hole, Time is Running Out, and Plug-in Baby are just a few of Muse's top-charting singles. The band is also renowned for their high-energy live presence and visually impressive production.
From June 2, tickets can be purchase via online at http://www.ticket2u.com.my.
Visit http://www.hellouniverse.asia/ for details.