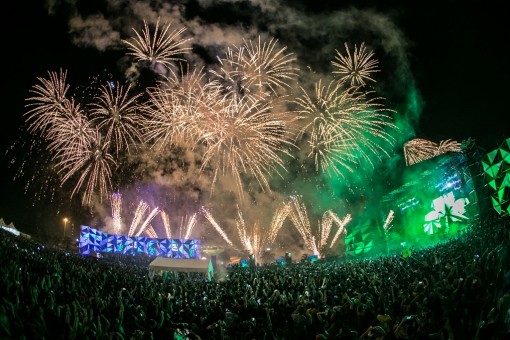 The most anticipating EDM festival is finally back with more than 5 acts performing which features two massive stages, the Green Stage and Star Arena.
After many great experiences given by Thirst since the year 2010, the fans couldn't be more than pleased after the first line up was revealed. Taking over the Green Stage this year was our headliner, David Guetta. Other than that, the Dutch house superstar Afrojack, Australia duo Nervo, and our local Goldfish and Blink will be spinning on the Green Stage as well.
Taking over the Star Arena was none other than the Dutch trance duo W&W that plays catchy and crazy upbeat trance set. Playing on the same stage will be R3hab, EDM legend Example, and the young and talented Madeon from France. Not to mention our local heroes Djs XU and Bunga from Twilight Actiongirl. With these amazing artists on both stages with clashing time set, it was definitely hard to decide which stage to be at!
BATE took the first opening on the Green Stage with an amazing energy that puts everyone on dancing mode. With their amazing beats going through the motion, everyone was definitely ready to kick start the party. Goldfish and Blink made their appearances after that and deliver their best like they always do.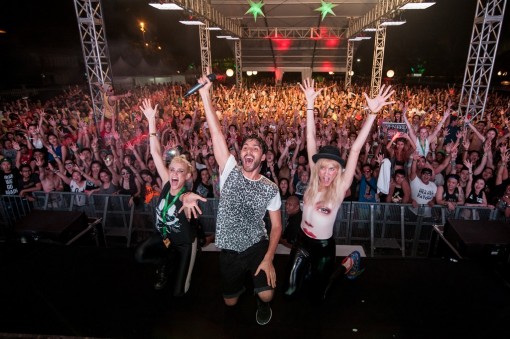 Appearing on stage next was the beautiful Australian duo Nervo. The moment they made their first appearance on stage everyone just ran towards the Green Stage deciding hard enough whether to stay on the Star Arena. With their amazing sets and beats from the stage, it was definitely worth being there on the Green Stage. The ladies deliver an awesome 1-hour set that keeps everyone wanting more. For the first time, 1-hour felt like only minutes! Right after these girls were done, here comes the all amazing fireworks blasted through the air that had everyone in awe.
Taking over the stage after that was the amazing Afrojack. This man kills the stage. Everyone was pumped up to be having Afrojack on stage. After delivering an amazing set, it was none other than our headliner for today to be appearing on stage.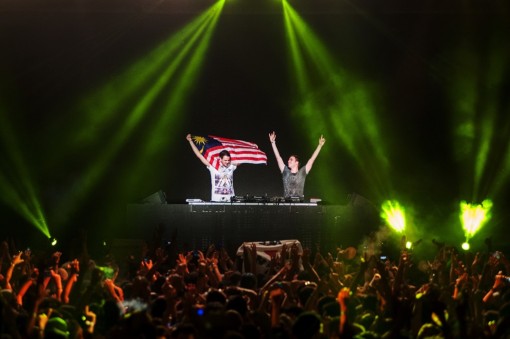 It was hard to decide which stage to run to, because both W&W and David Guetta will be playing on about the same time. Everyone was running from back to front deciding which stage to be at. The moment the lights shine from the Green Stage, we all knew the 46 years old Frenchman is coming up on stage doing what he does best. Do not look under this man for he had been delivering famous hits and beats with many famous artists.

After half an hour spent with David Guetta, we knew we had to at least catch W&W live before the night ends. We ran towards to the Star Arena and we glad we did just that! The crowd was amazing and the sound system was just blasting through the night. We had everyone dancing and jumping around whipping their hair back and forth. W&W were amazing that night and they certainly kill the show on the Star Arena. Lastly, what's a rave festival without over exaggerating fireworks blasting on the air?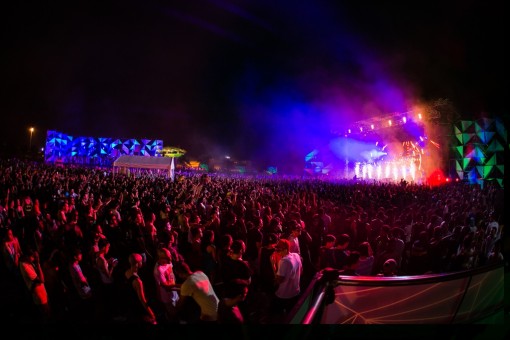 Overall, it was a great experience being at Thirst 2013. Heineken did it again with awesome line-ups for 2013. We can't wait to see what Heineken will bring for us next year!