American rapper, dancer, record producer, DJ and singer – best known as part of the musical duo LMFAO: Redfoo together with his Party Rock Crew will be hosting "The Red Party" at Play Club KL this 2nd of June, 2016 (Thurs).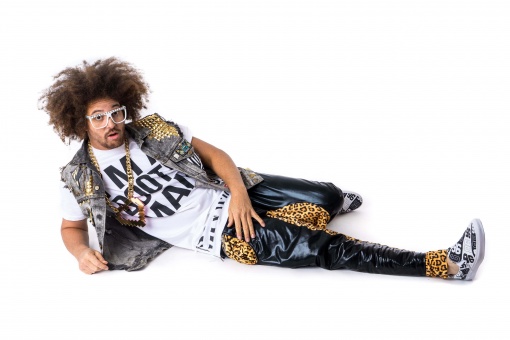 At first look and listen, you may assume that Redfoo is just a big haired, hard partying, EDM-centric artist with a goofy sense of humor, but he is actually a musical superhero. Leveraging his penchant for music production, Redfoo channeled his creative into song and dance, realizing that it was one of the most powerful platforms for self-expression.
Born into the legendary world of Motown music as Stefan Kendal Gordy, Redfoo's earliest exposure to music and business was based on a collaborative family spirit, feel good dance anthems and a meticulous method to music making.
A music legend in the making himself, Redfoo found his own sound and partnered with nephew Sky Blu to form the electro-pop dance duo LMFAO.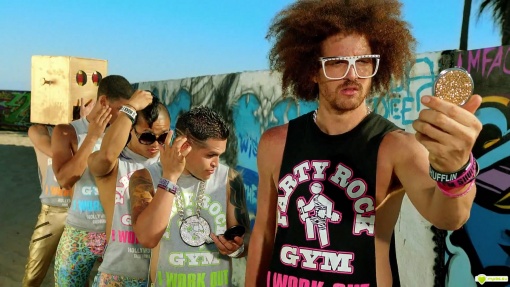 Delivering on their global mission to help "everybody just have a good time", LMFAO released a slew of celebratory number one hits, including "Party Rock Anthem" and "Sexy & I Know It", that catapulted them to the top of the charts and onto a worldwide tour. Those hits were celebrated with multiple Grammy nominations, MTV, NRJ & Billboard Award wins, and the opportunity to perform alongside Madonna at Super Bowl XLVI.
Redfoo's vision for Party Rock went far beyond the songs though. He imagined a 360 Party Rock world sound tracked by his anthems and brought it to life via record-breaking music videos, a ready-to-wear Party Rock fashion line, experience driven live shows, characters and costumes that promoted positivity and offered fans a way to participate.
Redfoo stayed the course with his mission after LMFAO announced a hiatus, embracing his obligation to be consistent with his energy, unique personality, being out there and helping fans to do the same.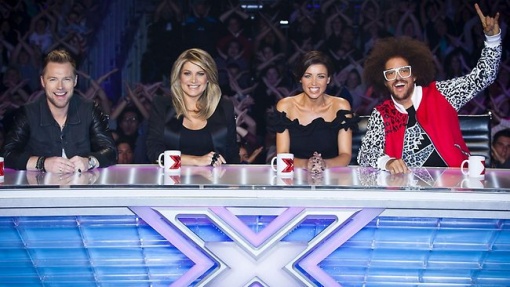 Redfoo's infectious energy and brand have landed him roles in top feature films, global party residencies, retail fashion collaborations and guest spots on TV series, which he quickly evolved into a permanent fixture, securing a position as a judge on X-Factor Australia for two seasons.
Being a mentor on the show was the ultimate platform for coaching others to identify their passion, believe in themselves and bring their dreams to life: Redfoo's modus operandi.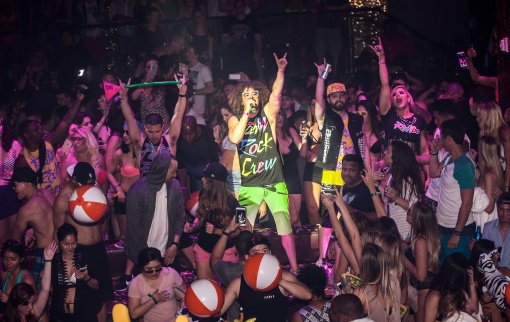 He's now taken that positive energy to the airwaves with his latest solo album, 'Party Rock Mansion' with singles like "New Thang" and "Juicy Wiggles" which delivers and redefines the possibilities of pop music, creating unique harmonies that will put your body to work. Consistent with his innovative, DIY spirit, Redfoo self-funded, produced, mixed and mastered the project to be released on his own Party Rock label.
"I can get myself on iTunes worldwide just as easy as anybody else. It's so democratic and I like that. I just want to make the music, put it out, and go on tour. I want to focus on the creative side, live my life and write about that life. It's to feel good, inspire and motivate people to get up and dance and follow their dreams", he says.
Pre-sale tickets are available now at RM90 (including 1 drink) while door-sale is at RM120. Doors will open from 10pm onwards and is supported by local DJs – Kino Takamura, Keith Mintz & MC Noixe. Don't forget to dress in RED as those not in red will be refused entry. Bottle packages and promo pricing are also available. For more information, kindly log on to www.facebook.com/PlayClubTheRoof.
For reservations and further inquiries, please call 013 – 2703 111 or 03 – 8605 3388.