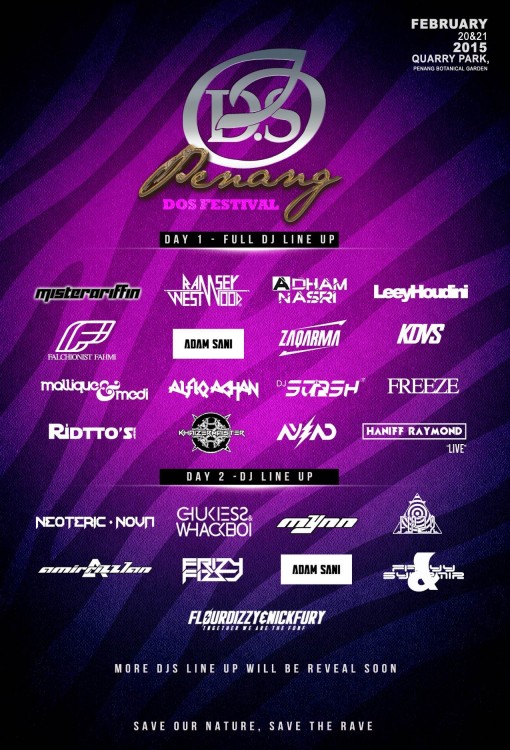 Electronic Dance Music (EDM) has a terrible stigma attached to it. Since its emergence, one of the key characteristics of EDM culture has been the use of drugs. The Penang DOS Festival is organized to educate and create awareness among public that EDM is a part of music genre and not a dangerous form of entertainment. EDM has come a long way since its rise in popularity in the 1980's, since then it has evolved and branched into a vast variety of sub genres.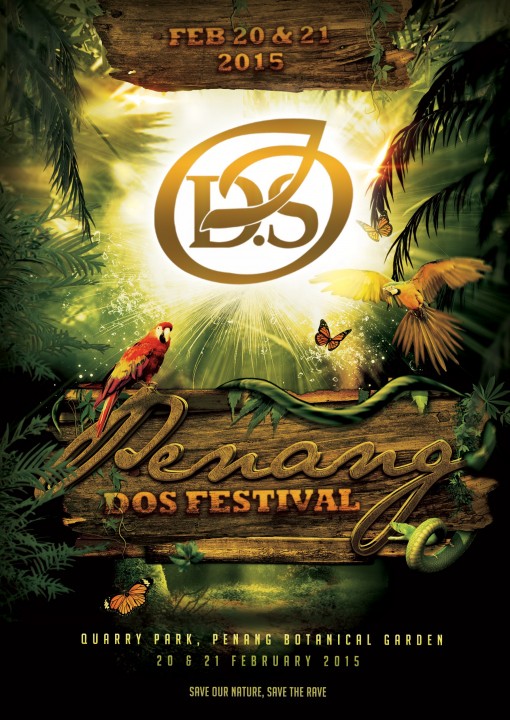 The main objective of Penang DOS Festival is to create an entertainment platform for public to enjoy while maintaining healthy lifestyles and appreciating the nature. Penang DOS Festival will take place on 20th & 21st February 2015 from 7.30 am to 1.00 am at Quarry Park, Penang Botanical Gardens.
In a statement to the media, One JR Event spoke person said "In a world plagued with various issues, we believe that music has the power to draw us closer together as human beings. We believe that music draws people of various cultural backgrounds together instead of driving them apart. That is our belief, and what drives all of us at JR Event to do what we do – to unite people through music." The itinerary of this event includes EDM Street Workout, EDM Green Team plantation program, EDM Fun Run, EDM Walkathon, Local4You and concert.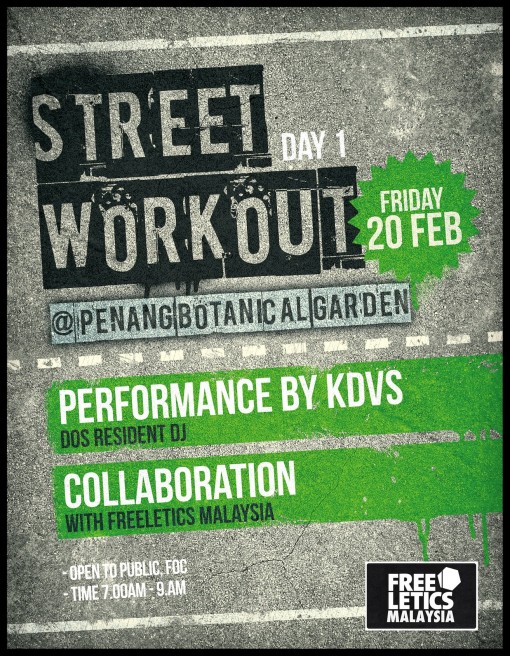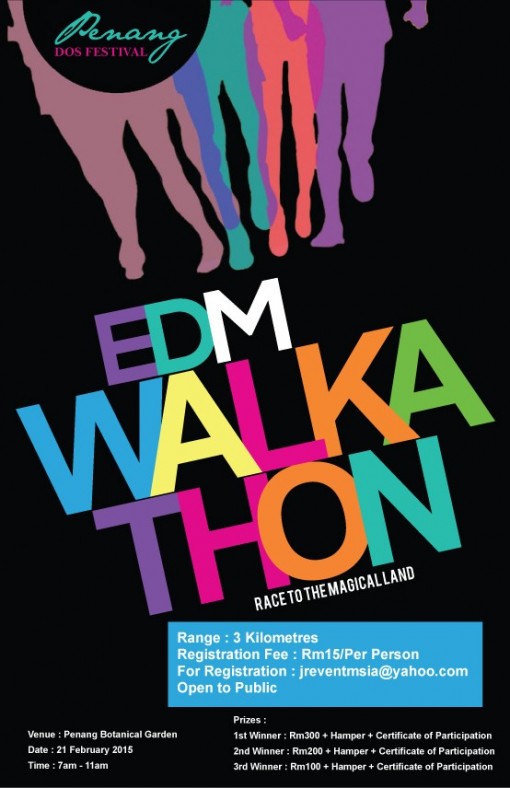 Elaborating on this event, One JR Event said "These are extraordinary times for electronic music. We have seen it break through and become the backbone of modern pop music. Yet despite such success, EDM continues to have fairly negative public perception. While the onus is on the EDM community to right its wrongs, the influx of negative mainstream attention will never change EDM from what it really is: a genre of music.
It feels like there is an even bigger need for us to organize this event, to speak with one voice and educate the public. Now that our time is here, it is essential we take the opportunity and develop the long-term infrastructure that it needs to flourish. The initial team we have assembled was easy to identity: people who really care about where this genre goes, and how it gets there."
This completely chilled out experience event is open to public. Contact [email protected] for more info on this event.