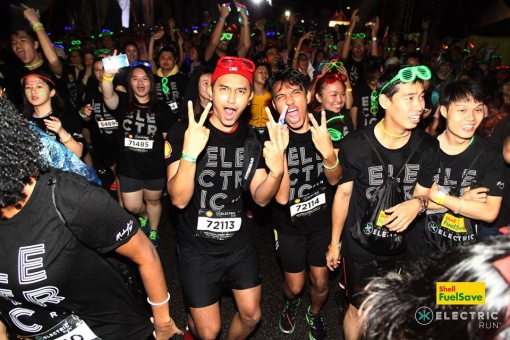 Neon shades and hues emanated even brighter than before from the Selangor Turf Club, Kuala Lumpur with the return of this year's Electric Run® Malaysia 2016 presented by Shell FuelSave. Organized by The Livescape Group and supported by Malaysia Major Events, the Electric Run® Malaysia made waves last year when it achieved the title for the "Largest Participation in a Neon Run" in the Malaysia Book of Records.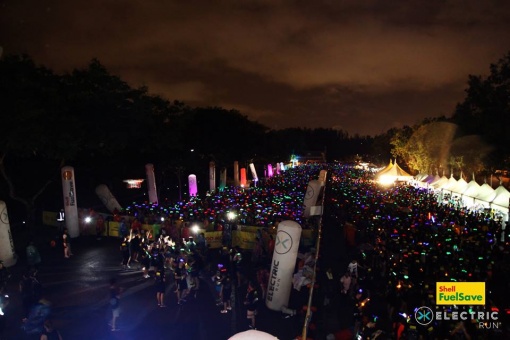 This year, the fun run saw an even larger participation with over 15,000 runners completing the 5km track, which culminated with a celebration graced by international superstars, Nico & Vinz, alongside a host of talented local musicians including SonaOne, Twinkies, H3, and ABeatC.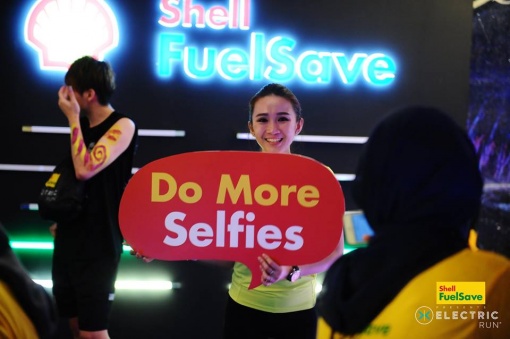 "We are thrilled to make history once again with the Electric Run® Malaysia 2016 presented by Shell FuelSave. It is exciting to see even more Malaysians coming together this year to participate in this electrifying spectacle, which enables them to pursue their passions in fitness, music and food, so that they can take home once-in-a-lifetime memories with their loved ones," said Au Tong Sing, National Sales Manager of Shell Malaysia Trading Sdn. Bhd.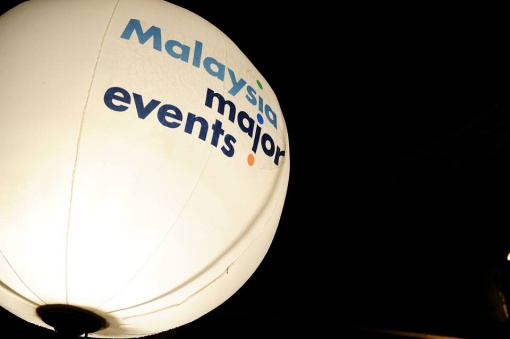 Tony Nagamaiah, General Manager of Malaysia Major Events said, "We are proud to support the hosting of Electric Run for the second year running. Unique events such as Electric Run highlights Malaysia's capabilities in organising major sports, arts, lifestyle and entertainment events, that will support to realise the Malaysian Government's aspiration of RM103 billion in tourist receipts by 2016."
"Malaysia is driven to strengthen its position as the preferred sporting destination in this region and we hope to achieve this through strategic partnerships with event organisers such as Livescape," added Tony.
The run, which was flagged off by Au Tong Sing; Ben Mahmud, Head of Retail Marketing of Shell Malaysia Trading Sdn. Bhd; and Iqbal Ameer, Group CEO of The Livescape Group saw the crowd cheering with excitement, as a fireworks show kicked-off the start of the run. Local musician, H3, was on deck to spin a host of electrifying tunes to entertain the crowd, before they embarked on their journey through the nine Courselands in the run.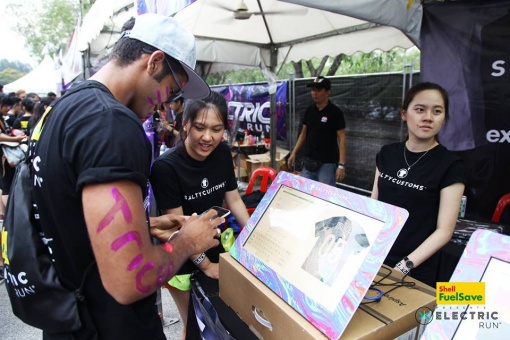 Participants had the opportunity to experience and join in the festivities prior to the flag-off at the Market Place, which boasted an array of food and beverages from vendors such as deli2go, Nathan's Famous Sausages, and 7-Eleven Slurpees just to name a few. Participants could also take part in carnival-like activities such as face-painting with neon-coloured paint.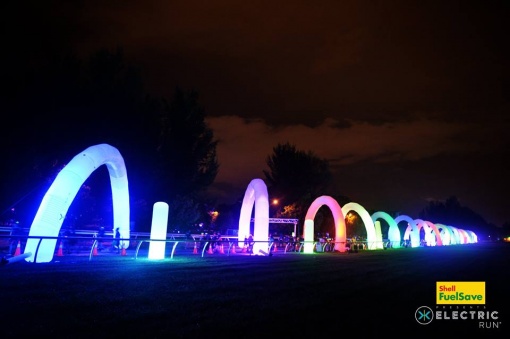 After the flag-off, runners can began their illuminated journey through the nine Courselands available at the Electric Run® Malaysia 2016 presented by Shell FuelSave. The first Courseland runners encountered was the Water Station decorated with a sea of neon colours. They then encountered the Neffmau5 Land where they were taken to an ethereal wonderland of neon trees and sky lanterns. Participants then "weathered the storm" at the Rainforest with glowing umbrellas hanging overhead and soothing sounds of the forest in the background.
At Rainbow Road, participants were greeted with technicolour arches of light, before they were transported to an aquatic paradise decorated with brightly-lit, giant marine life at Under The Sea. Candy Lane was also a treat for runners with a sweet tooth, as it brought to life a wonderland of sweets with the delightful fragrance of cotton candy, vanilla, popcorn, and cinnamon.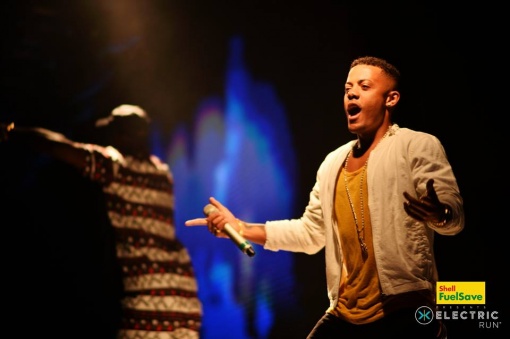 Upon finishing the final Courseland, The Powerhouse, runners then explored the Shell FuelSave Do More LED Maze before finally making their way to the finish line celebrations where they partied with one of Malaysia's top beatbox artistes, ABeatC, followed by popular female DJ duo, Twinkies and local hip-hop superstar, SonaOne. Runners broke out into a thunderous cheer when Norwegian act, Nico & Vinz took the stage, before the night closed with H3 once again.
For more information or to obtain updates on Electric Run® Malaysia 2016 presented by Shell FuelSave, log on to https://www.facebook.com/electricrunmalaysia 
photos by The Livescape Group