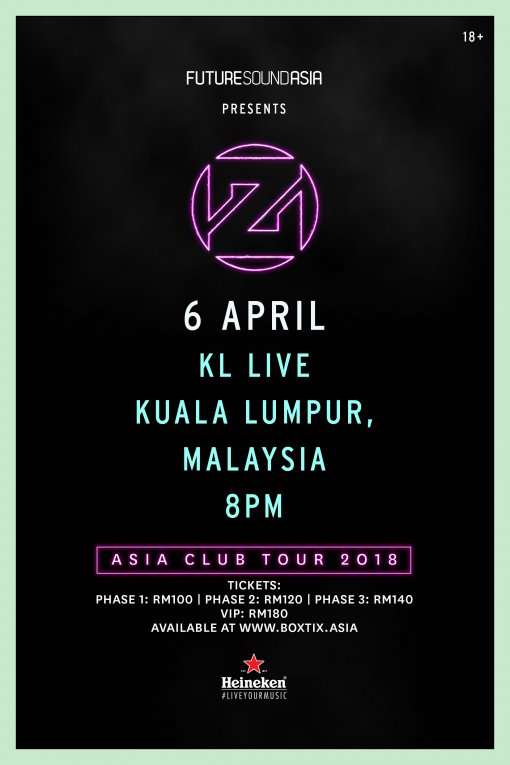 After an exhilarating year-end that showcased over 100 experiences for music fans, Heineken® Live
Your Music blazes into 2018 with more ground breaking explorations in music. Following an
infectious and emotive sold-out show featuring LANY on 31 March, Heineken® lines up a night of
unmissable music experiences with Grammy Award-winning House DJ and producer Zedd, whose Asia
Club Tour 2018 sets down at KL Live on Friday 06 April.
A major crossover star with a brace of breakout hits including 'Break Free' and 'Stay', Zedd is also
known as one of the scene's leading innovators. His music and live sets constantly push the
boundaries of electro house, adding progressive house, classical music and dubstep elements that
have earned him a reputation for being one of the dance scene's forward operators.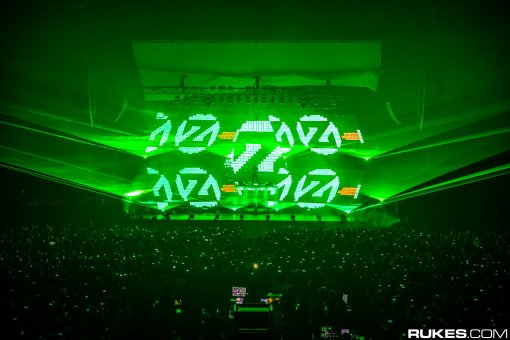 This long-anticipated debut show in Malaysia brings these two class-defining experience creators,
Heineken® Live Your Music and Zedd, together. Zedd's live shows are cutting edge collaborations
between the DJ and a team of visual artists, lighting experts and visual designers. Heineken® Live Your
Music searches for the freshest and most immersive shows for its music fans to experience, enabling
and enhancing those shareable moments with bespoke elements like its signature Green Moment.
Fans of Heineken® Live Your Music can still experience this sold-out show by following Heineken®'s
Instagram account @heinekenmy. At 3PM on Friday 06 April we will be posting a video from KL Live to
our Instagram Stories. Screengrab the iconic Heineken® Red Star in that video and send it to us
@heinekenmy via DM. If you are among the first three to send us the Heineken® Red Star, you and a
friend will secure VIP entry to Zedd's Asia Club Tour 2018, an experience that only Heineken® can
When it comes to music, you don't just listen, you live it.

#LiveYourMusic
Date: Friday, 6 April 2018
Venue: KL Live @ Life Centre
For more information, follow Heineken® on Instagram (@HeinekenMY) or Facebook