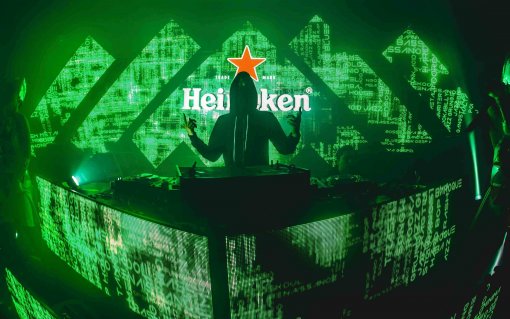 Throughout December, Heineken® Live Your Music Presents: The Takeover has been rallying music fans across the country to live their music with events and pop-ups designed to intensify and enrich the way they experience and interact with the music they listen to. From the exhilarating intensity of sets by Alan Walker that thrilled and immersed music fans across the country, to inspiring, unexpected appearances by some of Malaysia's top DJs in unusual venues and locations, Heineken® Live Your Music Presents: The Takeover showed itself to be a next generation music experience.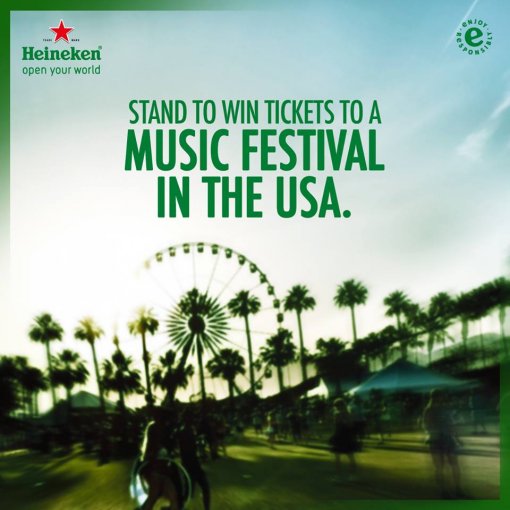 Now, The Takeover moves to an even more intense stage of transformation. Heineken® is offering its fans the chance to transform the way they experience music with the ultimate music fan experience: Heineken® will design and curate a trip for two people to one of the top music festivals in the USA in early 2017. This will be the ultimate music insider trip, a chance to go behind the veil as they gain access to the exclusive and unforgettable privileges that come with entry into the world of Heineken®.
"Live Your Music Presents: The Takeover is Heineken®'s attempt to elevate and redefine the music experiences and memorable moments of its fans. Whether it's groundbreaking shows with international artists or exclusive insights from the people whose passion has made music their life, The Takeover is about using that understanding to craft innovative, surprising music moments for our fans to share with their friends," said Loh Ee Lin, Marketing Manager of Heineken® Malaysia.
Live Your Music fans can live this next generation music experience for themselves by enjoying Heineken with their friends at select Heineken outlets nationwide. Tell us what makes a music experience memorable for you, in 10 words or less, and send it to
019 331 8638 via WhatsApp or WeChat along with your personal details and a photo of your proof of purchase.
Alternatively, participate online via www.liveyourmusic.com.my and immerse yourself in the world of The Takeover. We've produced a series of insider stories with Malaysia's leading music obsessives, originally streamed live, each of which contains a keyword that needs to be captured in order to help you get on your way to an unforgettable music journey. View the clips and send in the three keywords to us, along with your full name and IC No, to [email protected] before 31 December 2016 and you could be on your way to an unforgettable musical experience in the USA.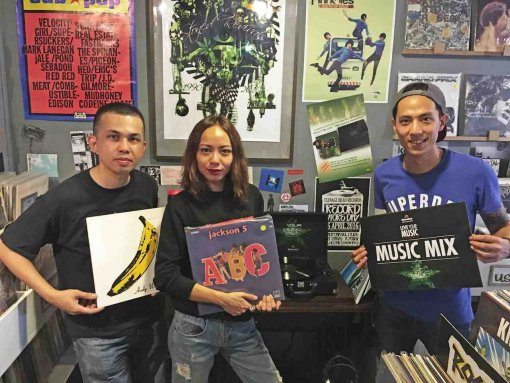 These stories are designed to inspire Heineken®'s fans to take over their lives and live the music they love. In the first clip, DJ, journalist and music obsessive Daryl Goh shares his passion for collecting and rediscovering vinyl records with Fly FM's Zher and Ivan. In our second story, Nicholas Mak gets a once-in-a-lifetime beat-mixing masterclass from DJ Goldfish, at his Goldsounds Music Academy. Log onto www.liveyourmusic.com.my to collect the third and final keyword for the chance to be on your way to the USA!
And if The Takeovers can be virtual, they can certainly be physical. Heineken® took these stories into the real world to challenge the idea that music can be programmed to make us to eat faster, shop more slowly or work harder by offering up some very unexpected surprises.
The Takeover radically transformed three of Malaysia's top clubs to create an immersive, high-production experience unique to Heineken®. No one could forget the sight of thousands of hands in the air, as their interactive LED wristbands flashed in unison during Heineken®'s signature Green Moments throughout 'Faded' producer Alan Walker's sets in Penang, JB and KL.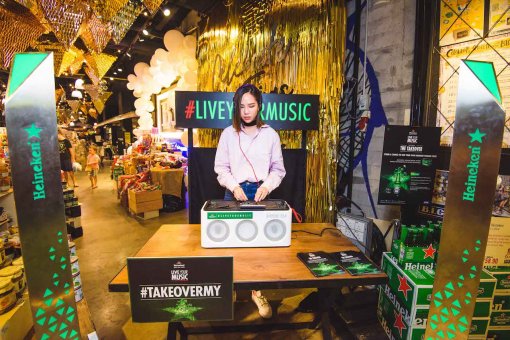 Beyond these clubs, The Takeover brought ice cold Heineken® and DJs spinning chilled out beats to brunch time at spaces including The Good Batch in Damansara Uptown and Common Man Coffee Roasters in TTDI. Invading Ben's Independent Grocer at Publika brought a new dimension to The Takeover experience by adding some groove to the grocery shopping in this packed retail store.
Live Your Music. Transform your life and experience the ultimate music Takeover in the USA with Heineken®, log onto www.liveyourmusic.com.my and collect the keywords or enjoy Heineken and enter at participating outlets before December 31 2016.
#LiveYourMusic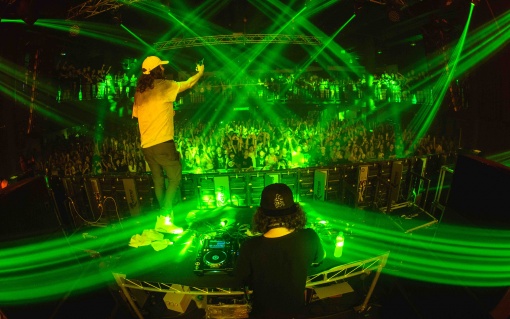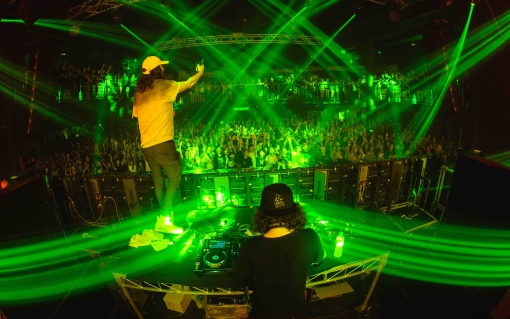 The Takeover is an integral addition to Heineken Live Your Music. Inspired by its followers, Live Your Music is a global movement that sees music from the fans' perspective. It uses the collective passion for experiencing music as its foundation to craft shareable and memorable moments. Since it debuted in Malaysia in January, Live Your Music has engaged fans across multiple events, ranging from DVBBS, Dash Berlin, OBSCR Cup to Good Vibes Festival.