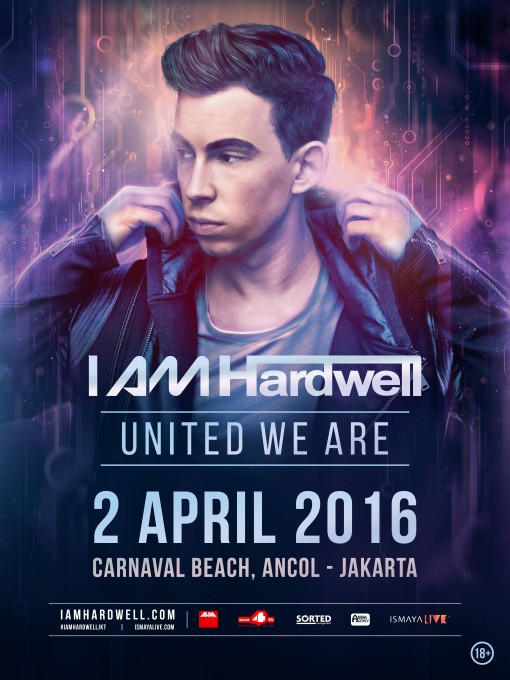 Hardwell is set to bring his globally renowned I AM HARDWELL – UNITED WE ARE WORLD TOUR to Jakarta, Indonesia, on Saturday, 2 April 2016 at Carnaval Beach, Ancol. The event will be organized by Indonesia's leading concert promoter, Ismaya Live.
Hardwell is bringing the tour's state-of-the-art full production to Jakarta and audience is in for a spectacular experience that has been witnessed by hundreds of thousands around the world. The Dutch-origin DJ who was named World's #1 DJ by DJ Mag in 2013 & 2014, as well as Best International DJ in 2015 in the prestigious DJ Awards, has been on the road to support his highly-anticipated debut album 'United We Are' that was released in 2015.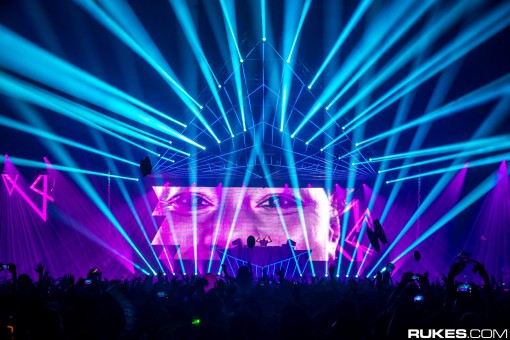 "If you think you have seen it all in the first show, the next I AM HARDWELL show is definitely going to be way bigger and better. I think there is no dance music concert so far that you can compare with the new I AM HARDWELL show." said Hardwell.
His sold-out shows around the globe proved that Hardwell is an unstoppable force that has created a legacy of his own and has helped shape the current state of the EDM scene that we all enjoy today.
Tickets to the I AM HARDWELL – UNITED WE ARE TOUR go on sale Friday, 29 January 2016 via  www.iamhardwell.com and  www.ismayalive.com
Ticket buyers are highly suggested to pre-register starting Friday, 22 January 2016 at 6 PM (Western Indonesian Time) through   http://www.ismayalive.com