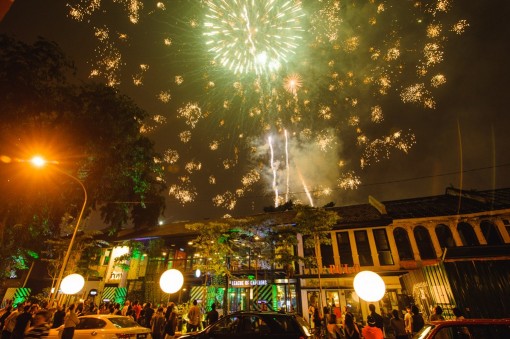 Heineken unveiled its latest campaign "Imagine"
aimed to evoke discovery of the brand and denoting the brand's iconicity.
Consumers were treated to a creative showcase as Heineken, the world's no.1 international premium beer, collaborated with a heady mix of creative visionaries and transformed the brick-and-steel interior of Slate @ The Row into an intuitive art space titled #ImagineKL.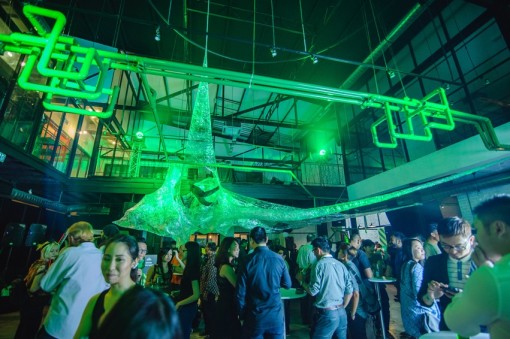 To bring the #ImagineKL showcase to life, Heineken collaborated with a diverse range of
emerging artists from the worlds of fashion, motion design, filmmaking, sculpture, photography,
graphic design and sound art to create an intuitive space that both stimulated and inspired
imagination. Blurring the lines between art and entertainment, #ImagineKL took a look at the
analogue and digital worlds we live in and invited consumers to challenge their preconceptions.
In commissioning the project the brand asked the commissioned artists some simple questions.
Is it fashion when you can't wear it? Is it art if you can leave your beer on it?
What's a performance if no one can hear it? How can digital be analogue? How can one dimension have multiple facets? They were asked to wield their imaginations, with their solutions to be unveiled on 12 September.
"Heineken is proud of its creative roots, constantly championing invention, innovation and
looking out for creative talent to collaborate with," comments Loh Ee Lin, Marketing Manager of
Heineken Malaysia. "This iconic innovation project is no different as we embarked on a two day
creative showcase with some of Malaysia's most inventive artists."
Consumers had the opportunity to explore the interplay between light and presence in the
dimension through 'Tesseract', where Jun Ong used everyday objects to create invisible
canvases that speak of the link between production and consumption in the society.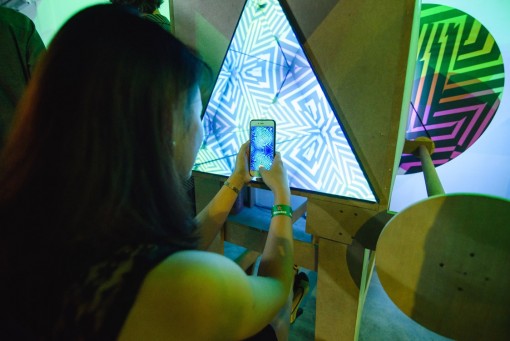 Themancalleduncle (Callen Tham), All is Amazing, Boris Foong and Blur worked together on
'Colourama', a three-piece installation that took a playful approach to our conception of image
and animation.
Consumers were treated to an engaging experience of photography and
projection technologies, a Berberscope and an immersive take on the centuries old kaleidoscope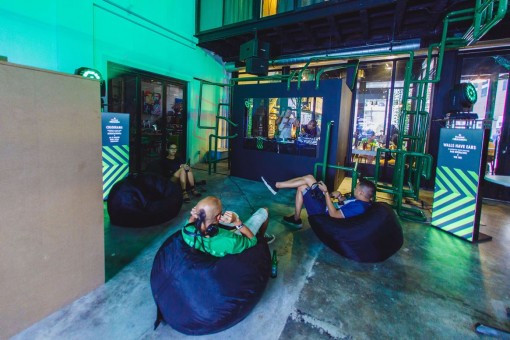 Dam Interactive's networks of green pipes – known as 'Walls have Ears' snaked around Slate
to collect sounds for sound / music artist Yan Jun who then remixed the surrounding ambient
sounds which were shared with the audience through wireless headphones.
Local fashion designer Joe Chia showcased 'Untitled', a collaborative work with Kontak! which expresses the connection between the clothes we wear and the space we occupy through a translucent freeform structure.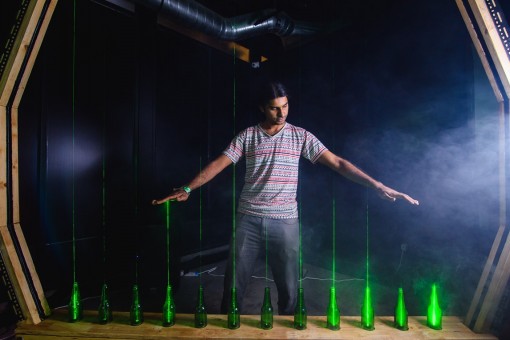 Social entrepreneurs Biji-Biji Initiative designed the 'Lasersonic', which pulled light into the
realm of sound to create laser-guided melodies. The interactive installation enabled consumers
to create sounds by passing their hands through a beam of light. Biji-Biji also presented the
'Popping Star', where they recreated the iconic Heineken Star by repurposing used Heineken
bottles.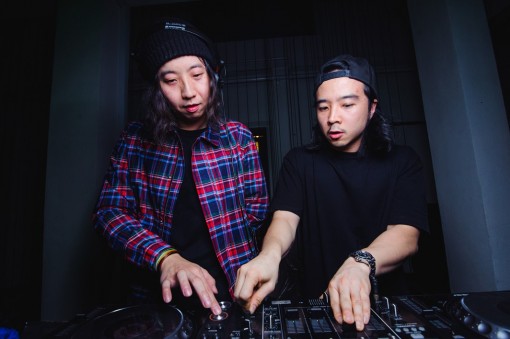 Of course, no Heineken event would be complete without music. Heineken's local DJs including
LapSap, Twilight Actiongirl, Ethan Curzon, Hulkas, JHIN, HypeEm Beats and Indiego & Co.
filled the showcase with their unique sounds, accentuating the artistic experience designed to spark social conversations.
Consumers were also treated to the progressive sounds of the live
music performances by Like Silver, Dae Kim and Flica which offered another unexpected twist
to the #ImagineKL showcase.
The #ImagineKL pop up showcase was held on 12 and 13 September 2015 at Slate @ The
Row, Jalan Doraisamy, Kuala Lumpur.
For more information and details on Heineken, as well as the brand's ongoing activities, log on
to Heineken's Instagram page www.instagram.com/HeinekenMY or Facebook page
www.facebook.com/Heineken today.