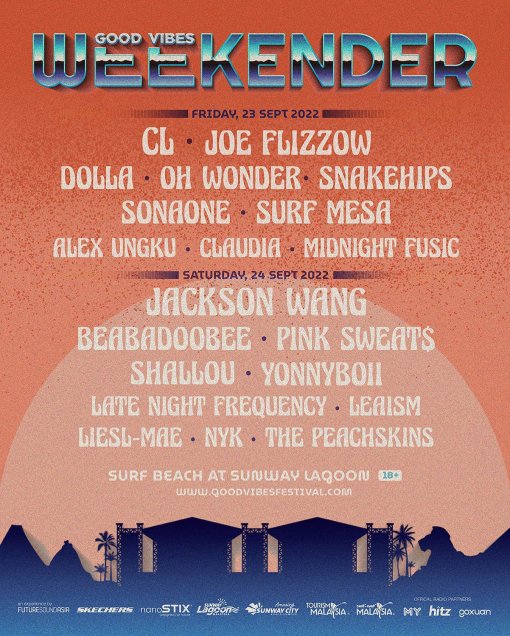 The Good Vibes Weekender is a brand-new event that Good Vibes Festival is bringing back.
Surf Beach, Sunway Lagoon will host 2 days of positive vibes on September 23–24, 2022.
The first Good Vibes event after the pandemic is a new addition to the Good Vibes Festival brand this year. Good Vibes Weekender is a two-day event that takes place in the city and features numerous local and international bands.
Get your tickets here
www.goodvibesfestival.com