Electric Run took place at Selangor Turf Club recently with 12,000 runners registered for the first Electric Run in Malaysia. It was the second weekend of September and was indeed an extraordinary and a wonderful event. The gate was opened at 4pm for runners to register and get ready for the 5.5km fun run.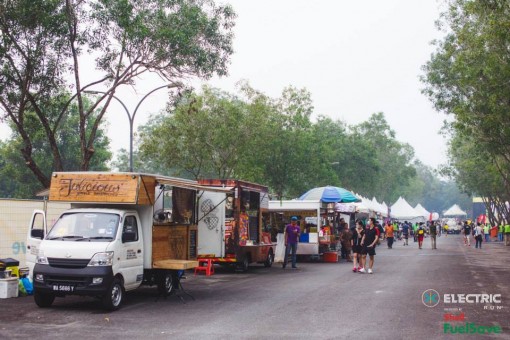 At the entrance, it was like a mini carnival as booths were set up to hype up the runners for the event. Event sponsors like Shell, New Balance, Soleus, Tune Protect and more had some of the booths to promote their merchandises and services. Food vendors were also one of the highlights to keep runners feeling energetic before the run but the most happening booth was the one which provided temporary neon tattoo services. For that particular booth, the queue was never short and was such a popular demand on that day. As the event is presented by Shell Fuelsave, the hashtag of #myshellfuelsave was promoted throughout the entire event in conjunction with the idea of Shell bringing out the tool energising and a new experience to Malaysians.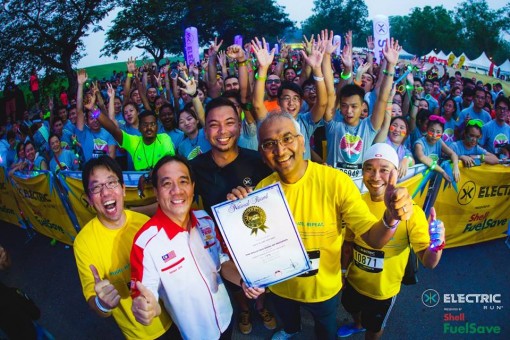 At 7.30pm, the Malaysia Book of Record titled the event with a Mock Certification Presentation for the "Largest Participation in a Neon Run" which made it as part of history. Then, 8pm was the first flag off. With different themes for 6 courselands, the race track was being lighted up with colourful neon lightings and LED lights from the start until the finish line.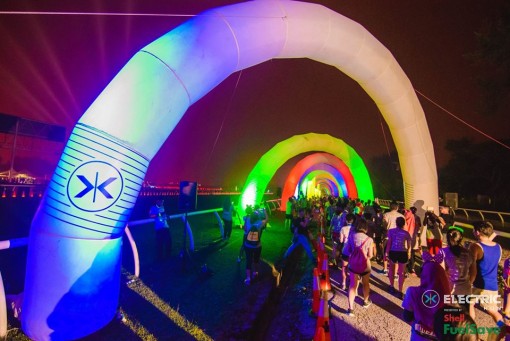 The courselands included Neffmau 5 Land, Rainforest, Rainbow Road, Under the Sea, Candy Lane and Power House. Each courseland was creatively decorated to fit its own theme from neon trees and lanterns to tropical forests with glowing umbrellas, jellyfishes that sway in colourful tails, delightful ice cream and candy beings in rainbow colours and futuristic power house. It was a joyful 5.5km run as runners were constantly entertained by decorations and surprises as they run. Runners each received a free Cornetto ice cream, a bottle of Evian water and an official Electric Run Malaysia 2015 Finisher's Medal as they touched down at the finish line.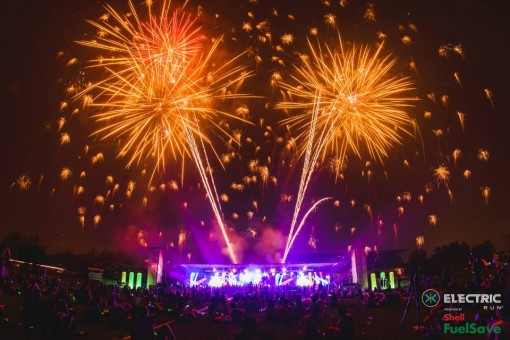 To celebrate the finishing, performances by some local acts such as Enterprise, Paperplane Pursuit, Kyoto Protocol, Jin Hackman + Dae Kim and NESH + Hypeman started at 9pm at Oval Party Ground. The event ended with some EDM and fireworks for participants to party along. It was overall a great and special experience for a run/marathon! Truly one of a kind!
photo by All is Amazing!