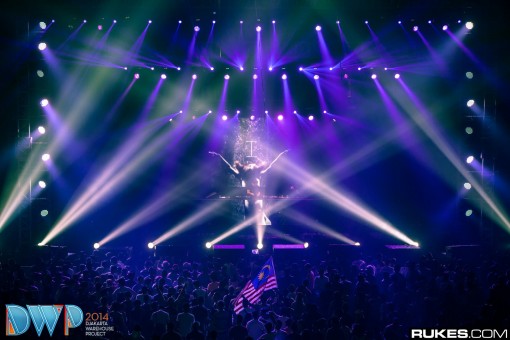 Indonesia's biggest dance music festival is back with 2 days non-stop partying! Happening in a very promising venue at JIExpo (Jakarta International Expo) on the 12th and 13th December 2014.
Brought to you by Ismaya Live, Djakarta Warehouse Project 2014 is definitely one of the most anticipated music festivals to attend this year. With amazing line ups that pushes you to get your next flight ticket to Jakarta, what more can we say about this epic event of the year? Be it peer pressure or not, almost everyone in Malaysia left to Jakarta to experience the biggest dance music festival in Indonesia, which pretty much means you have to be there as well.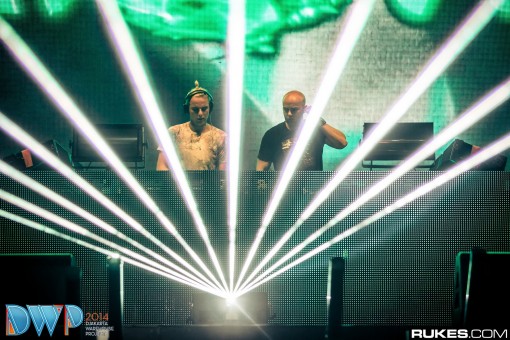 Day 1
Garudha Land : Skrillex, Steve Angello, Martin Garrix, Showtek, Crème De La Crème, Midnight Quickie, Bone Fiol, AAY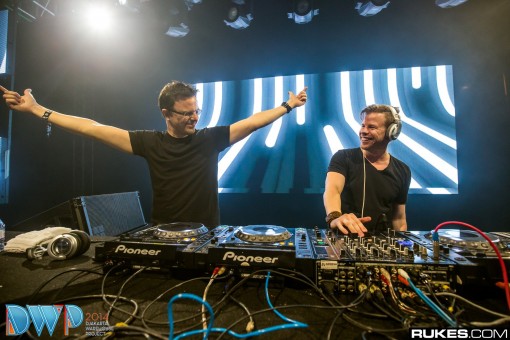 Cosmic Station : New World Punx, Marlo X Orjan Nilsen, Laidback Luke, TWRK, Goldfish & Blink, Trilions, Astronaughty, Evan Virgan, Avve
Mixmag Stage : Rewind, Damian Lazarus, Maya Jane Coles, Anton Wirjono, Sova, PFN, Hudi, Stan, Jophy
The day has finally arrived as the countdown ends to the first day of Djakarta Warehouse Project. A huge amount of crowd was spotted right outside of the venue queuing up patiently to enter.
Djakarta Warehouse Project 2014 managed to have many exciting entertainment for the crowd to hang around. From amazing official merchandize booth to breathtaking props, everyone hang around before the party started to add more photo collection into their instagram and what not.
The night went smoothly as expected as everyone enjoyed themselves being from Garudha Land to Cosmic Station and to Mixmag stage.
This was only day 1 but the crowd has already proven to us that there is no stopping them from partying hard until 4a.m. I guess the city never sleeps in Jakarta as well, no?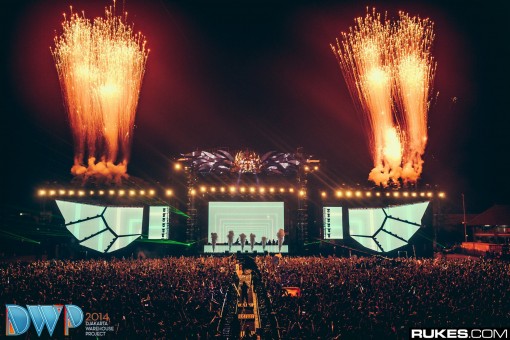 Day 2
Garudha Land : Steve Aoki, Nicky Romero, Above & Beyond, DJ Yasmin, Nervo, Justeen & Sliqq, Adhe Bachtiar, Joyo
Life in Color  : DVBBS, Blasterjaxx, Adventure Club, Matthew Koma, Winky Wiryawan, Bionixxx, Jacqueline, Deefo, Rama
Neon Jungle : Hogi Wirjono, Peking Duk, Bondax, Rasmus Faber, RRT Live, Joyful Noise Projekt, Dubyouth, N.E.V, IAZ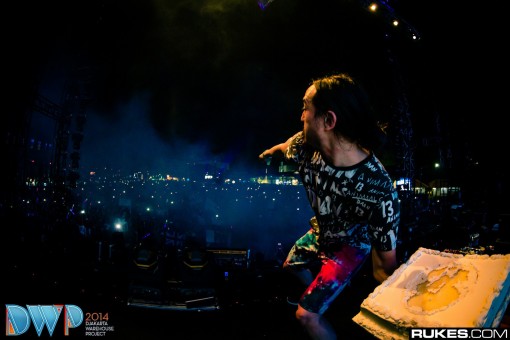 With heavy heart, day 2 finally has arrived which also meant this is the officially the last day of Djakarta Warehouse Project 2014. Familiar faces were spotted from day 1 entering the venue with even more pumped up energy. Some were even spotted getting their day 2 tickets to experience what is all this chaos about. We are pretty sure they will not regret purchasing that day 2 passes though.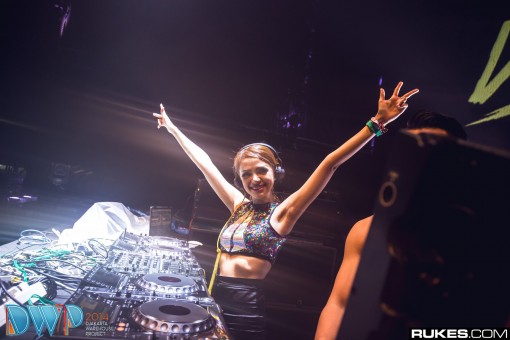 Unfortunately, Kaskade could not managed to drop by Jakarta and most of the crowd were upset about the announcement. However, to compensate from missing out Kaskade, DJ Yasmin from Jakarta showed up on stage to replace Kaskade. Brought up in Indonesia, DJ Yasmin was the perfect replacement for Kaskade as her loyal fans and supporters cheered for her throughout her whole performance. Flawless performance as usual, DJ Yasmin is definitely more than just a pretty face.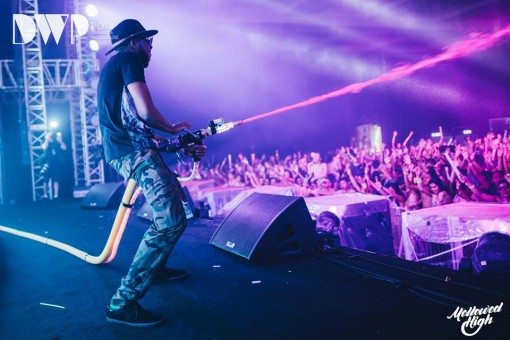 One of the most exciting features to look forward for Djakarta Warehouse Project 2014 this year was Life in Color. Raving along to your favorite DJs with neon paint splashing through your body as it moves to every beat? Doesn't that sound exciting enough to get out and get messy? Indeed it was!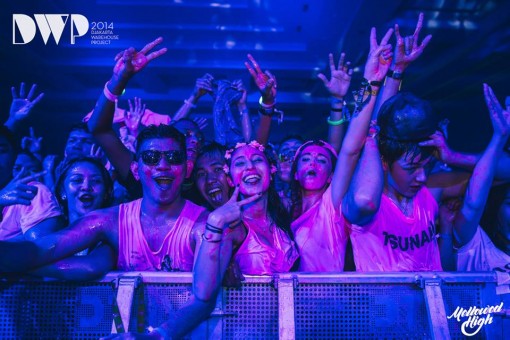 Several people were spotted walking out with neon pink but with the biggest smiles on their faces. Some were hesitant to get messy but others were brave enough to take up the challenge to get down and dirty with the neon paint.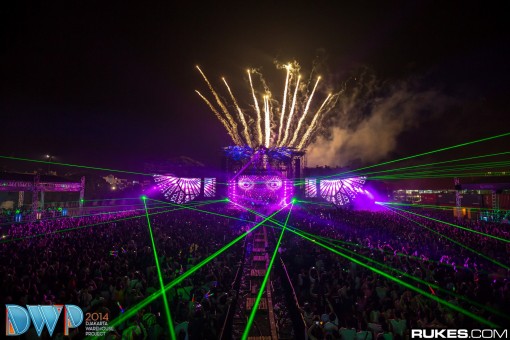 As the night goes on and on with amazing electrifying music, all good things must come to an end. The night ended with amazing fireworks that had everyone hands up in the air taking as much picture as they could to add in their little collection of memories worth capturing.
We could not asked for more as Djakarta Warehouse Project 2014 was really off the hook. We could not imagine how would it be like for 2015 as this year was beyond amazing. But with Ismaya Live, we have absolutely no doubt that Djakarta Warehouse Project 2015 will definitely be more than epic.
photo by RUKES  & MELLOWED HIGH