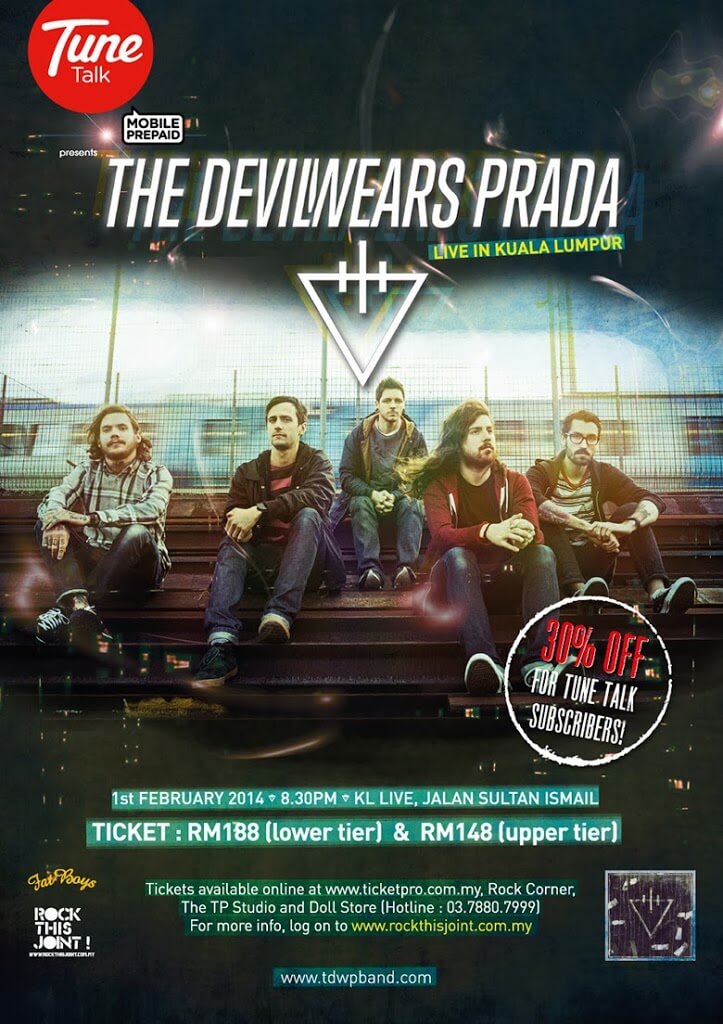 Contest alert for all The Devil Wears Prada fans!
In 50 words or less, tell us why do you deserve to win them tickets to catch them live!
The top 10 very best answers will win 1 VIP ticket and top 10 lucky winners will win 1 general ticket!
Leave your answers here in the comment space and may the best man/woman wins!
1. Like Concert Kaki Facebook page.
2. Share the above poster and make sure the settings in in public for us to view.
3. In less than 50 words leave your best answer on
why do you deserve them tickets in the comment space.
Contest ends on 28th January 2014!