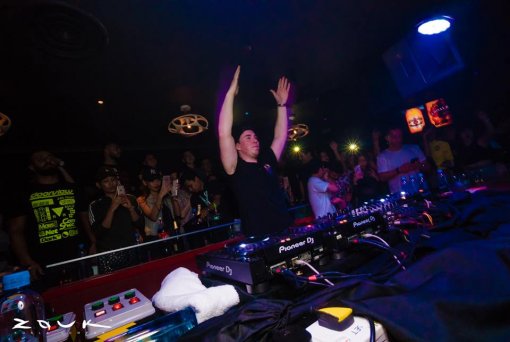 Robbert van de Corput, otherwise known as Hardwell, began playing the piano at age four, and started creating dance music by the young age of eight. Climbing the charts and hitting the spotlight of being named one of the best DJs in the world. On 3rd May, Zouk Club KL opened its doors to the Dutch maestro, once again. Labelled as being one of the most anticipated shows in 2018, Hardwell made a pit-stop from an existing Asian Tour to please his EDM loving fan-base in Kuala Lumpur.
Leading up to his full-house set at Zouk Mainroom on Thursday, the resident DJs of DJ Pennie and Mizz Kiya lit the fuse to Zouk Mainroom that got the crowd started, with their take on Zouk KL's CrayOn usual theme of EDM and Trap music. Not long after, Malaysia's renowned DJ-duo – Goldfish and Blink took over the stage with their full high-on energy set that drew parallels to a new wave of music appreciation, prompting sing-alongs, crowd cheers, and a vibrant vibe that was ever so welcoming for Hardwell to jump on.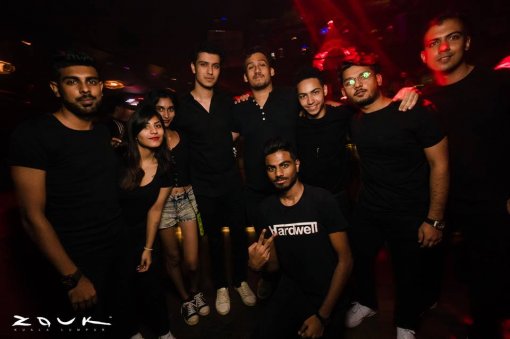 The Dutch Top DJ took over the party mid-way through the night. The combination of KL's faithful, and a high number of international fans which were present on the night, drove a high-octane energy burst through the room, when their heartthrob idol stepped onto the podium. The mobile flashlights lit-up the room like it was an add-on to the strobes and flickers which stopped the room in its tracks – giving the Dutch Superstar the spotlight welcome he deserves. Hardwell commanded the stage with ease throughout the night, proving himself no newcomer to performance.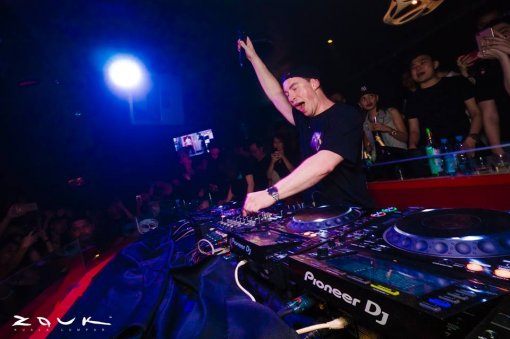 Among many top hits that was played during the night, were a variety of mixes from his EP's – I Am Hardwell to United We Are, and Young Again, leading up to one of his latest tracks in collaboration with Steve Aoki – Anthem. It was a night to remember, non-stop jamming and pumping back and forth to the loud beats of this amazing record producer.
This renowned spinning artist believes that house music is the kind of fresh vibe that brings people together, as it's all about having a good time. And this is what Hardwell brings to the table. "You have a great scene when people love the music and they love the culture," DJ Mag Top 100 A-list DJ claims. Making Thursdays the new Fridays – Hardwell's energy had no issue building up his fans' party mood – Needless to say, the champion of the Dutch school of house, brought forward the weekend early this time round in Malaysia.