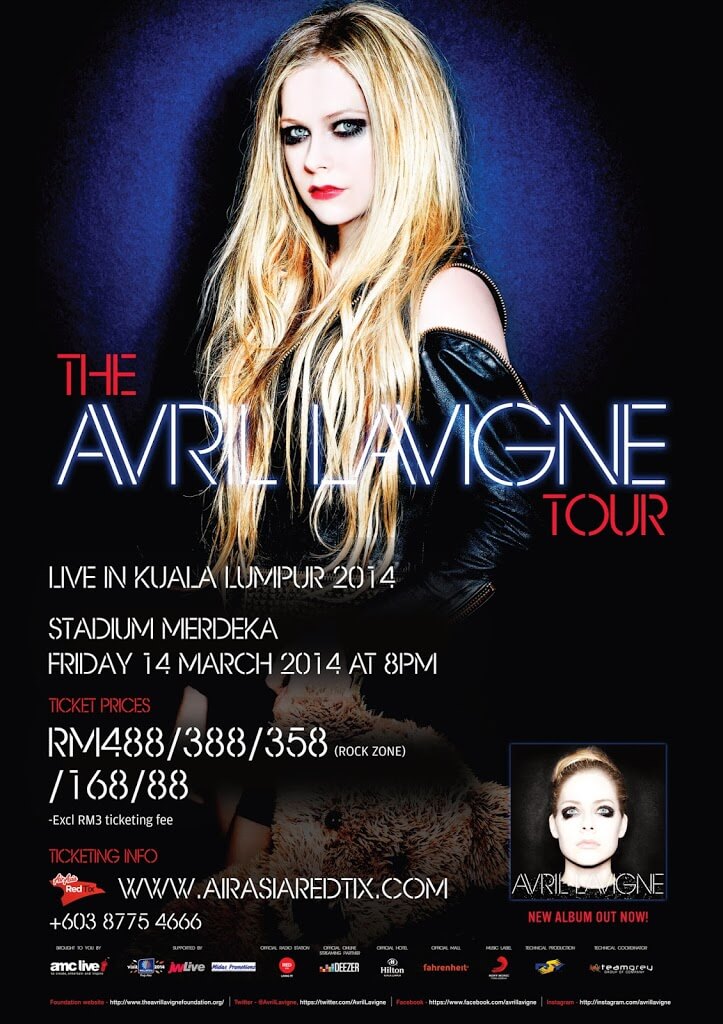 Avril Lavigne Flash Mob Hits Farenheit88
This coming weekend!
Join in the fun and stand to win Tickets to her Concert!
11 FEB – International Pop sensation 8 time Grammy Awards Nominee, 7 Juno Award Winner, Avril
Lavigne will be back to Kuala Lumpur to rock the audience in March, 2014. Celebrating her release
of her fifth studio album, Malaysian fans will brace themselves for Avril's signature powerful performance with her The Avril Lavigne Tour Live in Kuala Lumpur 2014, at Stadium Merdeka on 14 March, 2014.
In conjunction with this concert, AMC Live Concerts and Red FM
with the support from Fahrenheit 88 are organising a ground event this February 15 & 16, 2014 at Fahrenheit 88 where lots of games ,
prizes and promotions will be offered and given away to celebrate this tour.
This show is supported
by Malaysia Major Events, a division of Malaysia Convention and Exhibition Bureau, an agency under Ministry of Tourism and Culture, Malaysia and is part of the promotional program for Visit Malaysia Year 2014.
With this Ground Event in Fahrenheit 88, there will be a Flash Mob that will take place at the mall
around 3 pm on both the dates. Participate in it and stand a chance to
win Avril Lavigne concert tickets. You can be of any age group, join in the fun and see Avril Live on March 14, 2014 at Stadium Merdeka!
Tickets are on sale at www.airasiaredtix.com.