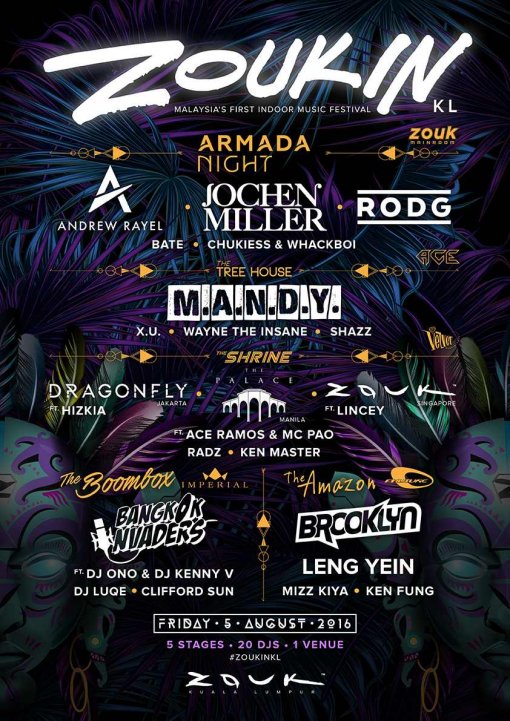 Zoukin' is Zouk KL's inaugural multi genre indoor music festival and the first official indoor music festival to be held in Malaysia. Five of Zouk KL's many rooms will morph into its very own stage with its own musical direction and international artists, so Zoukin's nu tribe will have the very fortunate problem of being completely spoilt for choice. With 5 different stages and over 20 acts both international and local, this is a celebration that is not to be missed!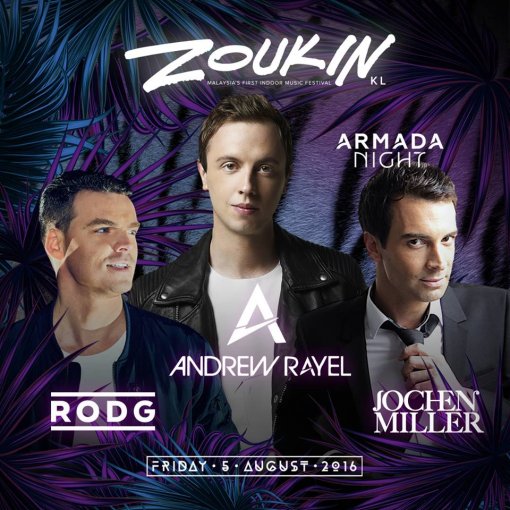 Zouk's Mainroom will undergo an evolution for one night only and will feature the world's biggest Trance label. Armada Music will be headlining the event, bringing down their busiest names who will run Armada Night. With dozens of chart topping artists, underground heroes and a wide array of nationalities under their label, there is none better to bring you the night of your life. Look forward to Andrew Rayel, Jochen Miller and RODG coming direct to you!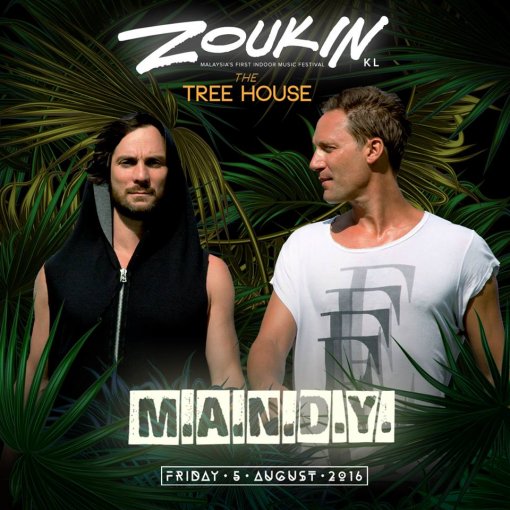 At The Tree House, Zouk KL is proud to announce big-time superstars M.A.N.D.Y. coming to entertain us all the way from Berlin. Pioneers of the Minimal House movement, they are making their highly anticipated return to Kuala Lumpur. Supported by all of your local favourites, this stage is definitely one for the festival to do list and will take over the Ace room for this special event.
Velvet Underground will undergo a transformation and for one night only will feature collaborations with Asia's leading clubs. The Shrine will feature stalwarts from Dragonfly (Jakarta), The Palace (Manila) and of course our namesake down south, Zouk Singapore. These guys are truly Asia's best Dj's from its biggest clubs and as such will put on a show that the whole continent can be proud of!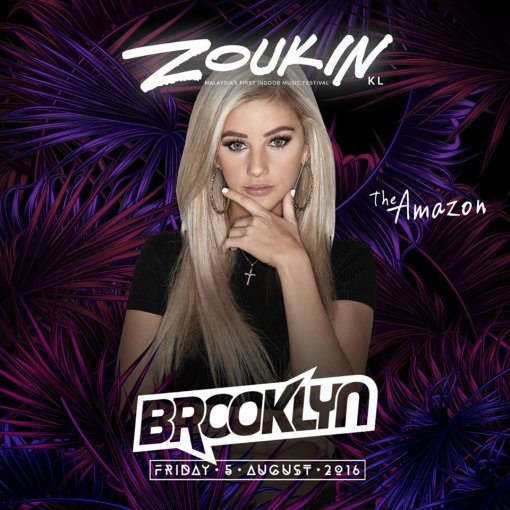 Phuture will be featuring some awesome girl power and will adopt The Amazon moniker for the night. Dj Brooklyn from Australia will be gracing the stage bringing a wealth of experience and some serious entertainment potential. She has played all around the world at some of the world's biggest clubs from Vegas to Singapore with legitimate Dj skills and killer track selection, not to mention looks capable of stopping time itself. But of course, girl power is also abundant within our local Dj community too so watch out for Leng Yein and Mizz Kiya to top off this awesome line up!
And last but not least, Zouk KL is stoked to have the Bangkok Invaders bringing a crew from Thailand to takeover Imperial for The Boombox. Expect some nifty turntabling, some hip hop bangers and a whole lot of attitude with this Malaysia-Thailand double whammy! Supported by Malaysia's local Hip Hop legends, this is South East Asia's ultimate Hip Hop Mash-Up!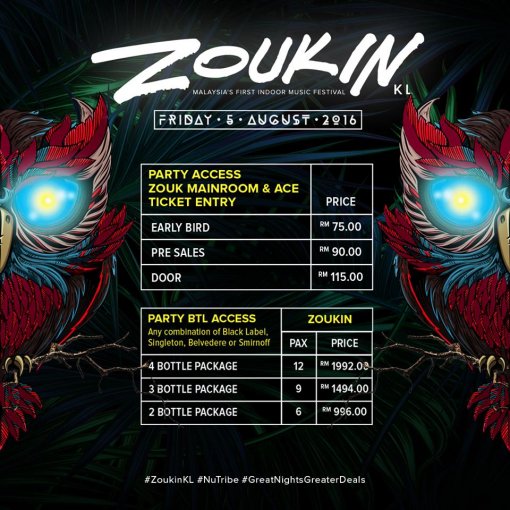 As each stage will have its own identity, most punters will not be interested in every single room. Zoukin will be split into 2 different levels of access.
Armada Night and The Tree House will encompass the Party Access whilst the The Shrine, The Amazon and The Boombox will encompass the Premium Access.
With our vast experience in events and partying, we know that giving our customers exactly what they want is essential to the business.
Party Access – Armada Night & The Tree House
Party Access will have early bird, pre sale and on the door tickets available. Tickets come with One Complimentary Drink.
Advanced Bottle Purchase is also available, please call 03-21103888 for your bottle purchase now! Please note that all tickets and bottle purchases are subject to availability.