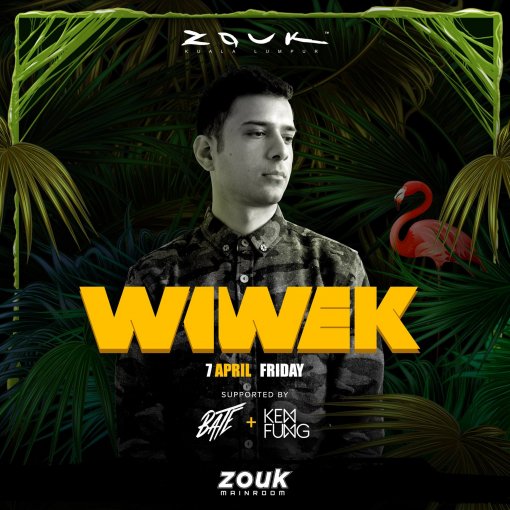 RM 55 + 1 DRINK BEFORE 12AM
RM 70 + 1 DRINK AFTER 12AM
ZOUK KL MEMBER + 1 FREE ENTRY BEFORE 12AM
Wiwek, living in the small town of Ijsselstein in the Netherlands, is known for fusing electronic elements with tropical rhythms to create a distinctive and refreshing sound, which he likes to call "Jungle Terror". The jungle terror style, created by himself, got inspired by his own Indian roots in combination with the love for Tribal House and Hip-Hop music.
After teaming up with artists such as Hardwell, Yellow Claw and GTA, 2015 can be seen as one of his best years to date. While reaching millions of fans globally with his highly energetic DJ sets, surprising releases and entertaining social media updates, Wiwek is ready to conquer.
One of the biggest influencers on the current dance scene, Skrillex, did not leave this unnoticed and signed Wiwek for an EP on his OWSLA label.