Following their successful debut in 2014, which brought nearly 42,000 music lovers together from all over the world; Ultra Japan was set to gather EDM fans from all the continents once again and take over the Land of the Rising Sun.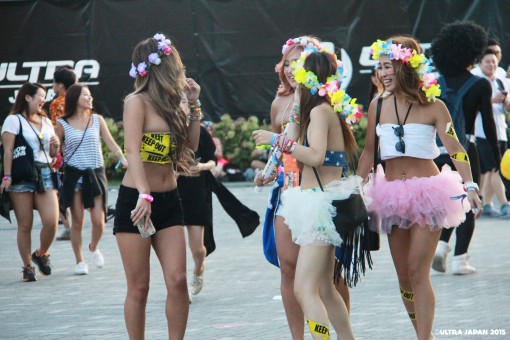 Doors opened as early as 9a.m and already there were steady streams of festival-goers decked out in matching outfits (think pairs of Marios, Pikachus, matching tutus and leather bikinis) hanging out in the park areas waiting for the party to start.
Day 1
Upon entering the main gates, one would be welcomed by the Ultra Worldwide Arena, where Gromo already got some early bird ravers grooving to the beat ; which got better as the day progressed.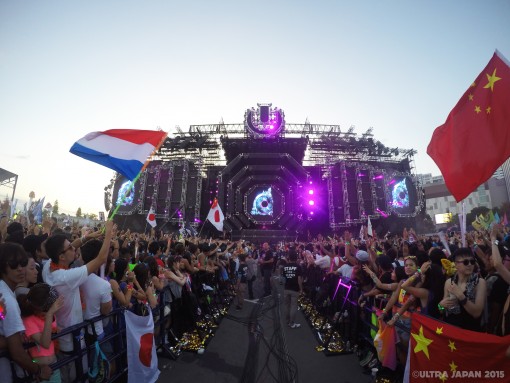 The main stage, now made larger than last year, looked amazing with its array of laser lights and speakers, complete with pyrotechnics and CO2 tanks – truly impressive!
A steady trickle of people began making their way into the venue as local acts Chill, Mykris and Junior & Royal warmed up the crowd. Mitomi Tokoto was exceptionally well received, possibly due to the fact Cyber Japan dancers made an appearance.. and Justin Oh's set was greeted by a flurry of hands and dancing feet as he incorporated crowd favourites like "You" , "We Are Your Friends" and "How Deep is Your Love" which had everyone singing along and it was next followed by DJ Emma .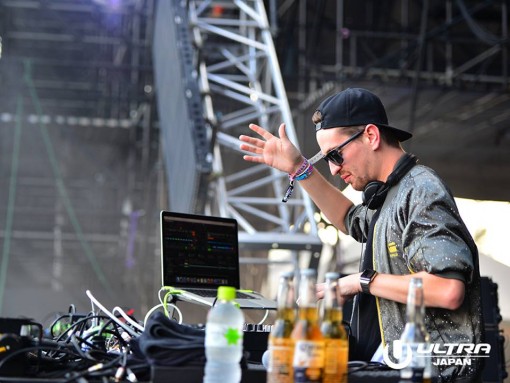 (photo by Ultra Japan)
Robin Schulz brought his usual chill sounds to the main stage, and by nightfall, it took no time for Fedde Le Grand to get the crowd hyped up by opening with his very own track – " Give Me Some" . Afrojack took to the stage shortly after and wasted no time in getting the crowd singing along to his hit single "Ten Feet Tall" before dropping them beats hard .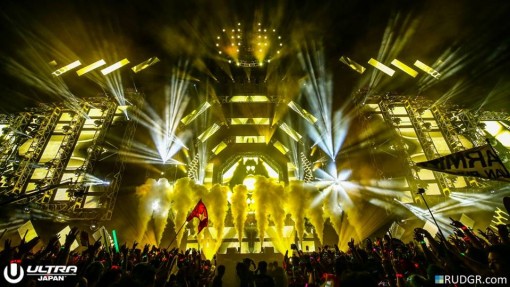 (photo by RUDGR.com)
All too soon , it was time for the final and the most highly anticipated set- renowned trance god, Armin Van Buuren who surprised the crowd with a special guest appearance by Mr Probz, a vocalist of his track "Another You". The crowd reached its peak with those lacking tickets soaking it all in and grooving to the beat even outside the venue. It's no surprise why he's the face of Trance , his track selections were infectious to trance & non-trance lovers alike.
The night ended with a beautiful fireworks display at 9pm and the crowd slowly made their way home.
Day 2
Day 2 saw a significant increase in the number of festival goers with the Resistance stage making its Asian debut. It was already obvious that this would be an unforgettable day .
As usual, local acts TJO, Ale Mora , Banvoc & m-flo got the crowd warmed up at the main stage, followed by Mija, Vicetone & Carnage who got everyone's blood flowing and provided great progression and built the hype as the afternoon went on . Energy levels were soaring by the time Nicky Romero took the stage, opening his set with his own mashup of "Lift vs Clarity", a clear crowd favourite and the excitement was contagious.
Meanwhile at the Resistance stage, Nic Fanciulli weaved a set centered around sound genres of Deep House, Deep Tech and Progressive which kept the crowd grooving before making way for the legendary John Digweed.
Back at the main stage, DJ Snake surprised everyone with a special closing of an oldie but goldie – "I will always love you", which had the crowd belting out the lyrics with passion and some breaking out in peals of laughter.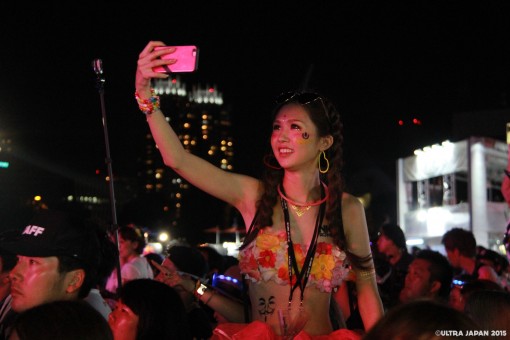 Electronic DJ and producer Skrillex's set won't be soon forgotten in Tokyo ; tearing up the stage with his usual sounds teamed up with Japanese teenage girl pop metal band BABYMETAL to perform the group's song "Gimme Chocolate!!"; dropping his classic "Cinema" with "Where Are Ü Now" at the very end , with a special stage appearance by DJ Snake, sucking the energy right out of the crowd as the night closed yet again with a beautiful fireworks display.
Day 3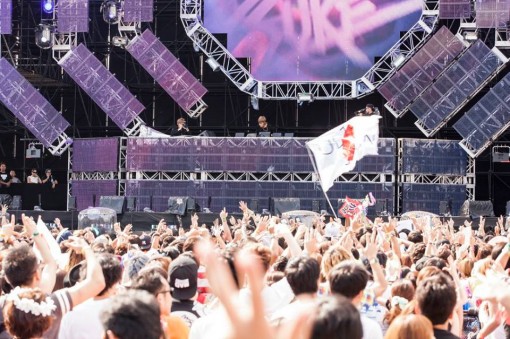 The final day had the strongest showing of Ultranauts all filling in bright & early with smiling faces, possibly due to the hefty lineup of Main Stage dazzlers. But till then, Tom Taus, XXX$$$, Shintaro, Raiden ft. Bright Lights & Ksuke wow-ed audiences until it was time for the big names to take the stage.
Ansolo (a familiar face if you watch the movie "Divergent") drew a strong crowd and delivered an amazing performance, all the while smiling and singing along to his remixes and dancing like no one is watching ; followed by Zeds Dead entertaining the crowd with a Dubstep set.
(photo by RUDGR.com)
Dash Berlin invoked some serious nostalgia as he closed his set with classics like Darude's "Sandstorm" and his own "Till the Sky Falls Down" … and then it was time for Alesso! He rarely disappoints as always and his performance here was definitely one of the festival's more memorable sets.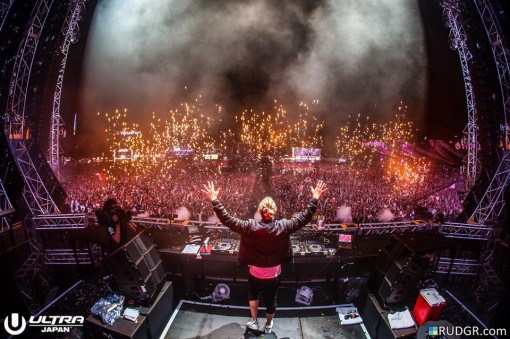 (photo by RUDGR.com)
David Guetta closed the show with many of his anthems, which had everyone singing along to most of them, especially during "Titanium"…a reminiscent of good times keeping the crowd grooving and raving their hearts out until the accompanying surge of fireworks finally signalled the end of a truly unforgettable, Ultra Japan 2015.