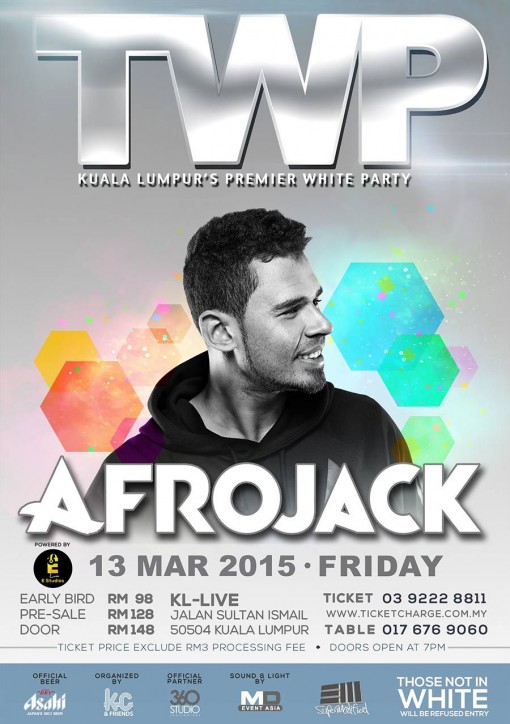 Commonly known as Afrojack, Nick van de Wall is a Dutch music producer and DJ. Afrojack started Dj-ing at the age of 14 years old at local pubs and clubs. He started Graphic Design as his education and earned additional income by designing websites for fellow musicians.
In the year 2007, he released his first recording under the name Afrojack, In Your Face. Ever since then, Afrojack kept making a name for himself after he received international success with the song Take Over Control featuring Eva Simons, which charted in 10 different countries.
Throughout all his success in his music career, Afrojack has only started his journey exploring more of Dutch house. He has regularly featured in the top 10 of DJ Mag Top 100's DJs. 
After a successful TWP featuring Steve Aoki live at Kuala Lumpur Live Centre, with a huge demand TWP managed to bring down the 10 feet tall Afrojack to tear down KL this 13th March 2015. 
With very much anticipation, expect your Friday night to be off the hook.
Date: Friday, 13th March 2015
Venue: KL Live
Ticket Info:
Pre-Sale – RM128 (limited)
Door Sale – RM158
http://www.ticketcharge.com.my/en/current-events/twp-kuala-lumpur-s-premier-white-party-ft-afrojack